12 trains, 115 hours, and 14,645km. This Trans-Siberian Railway journey took us 27 days. What an incredible experience, and it all went by in a flash. I could have easily double the time for this trip, and dig deeper into each of the places that we visit.
If this trip has been on your bucket list, I encourage you to find a way to make it happen. You won't regret it (does anyone ever regret going on a trip?)! Most questions that we've received have been around cost and planning. I've gathered all of the blog posts that I've written for this voyage here, and shared the train and lodging costs. Hopefully, you find the information helpful, and will be inspired to make this dream a reality!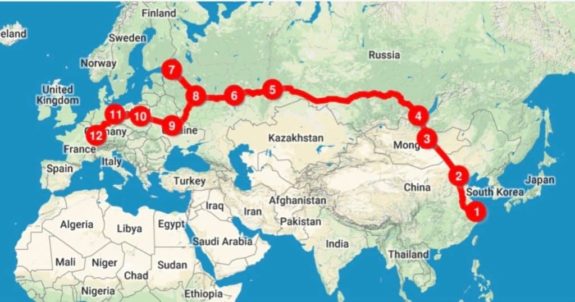 This post has in-depth info on how I thought through the itinerary and planned for the trip.
Info on how we obtained our Russian and Mongolian visas while living in China.
High-speed train from Shanghai to Beijing. I'd been on this train many times, but feels bittersweet for it to be the farewell ride.
Train: Ctrip.com $93/person
Lodge: Howard Johnson Paragon – Hotels.com $93/person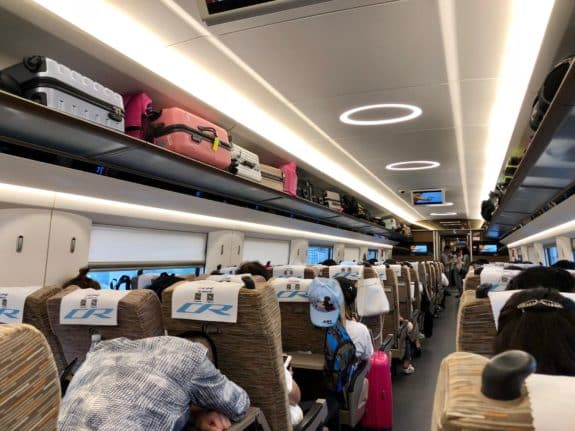 Our first overnight train turned out be the nicest! For this 31-hour ride, we splurged for a private room on the K23 train. On the way, we encountered an epic sand storm!

Train: K23 – TravelChinaGuide.com $343/person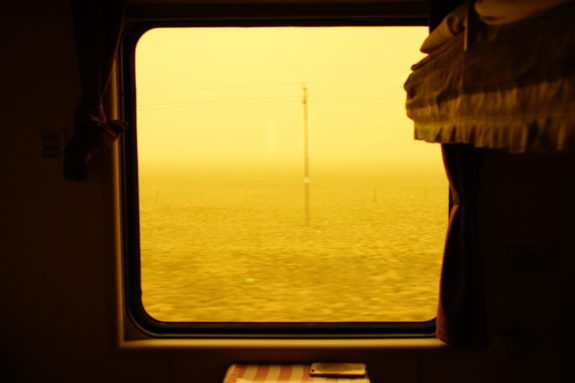 Quick 24-hour stopover in Ulaanbaatar, Mongolia. Such a strange place in the middle of the grassland! Glad we stopped here as part of the Trans-Siberian journey. Don't see myself coming here otherwise.
Lodge: Zaya Hostel – Booking.com $20/person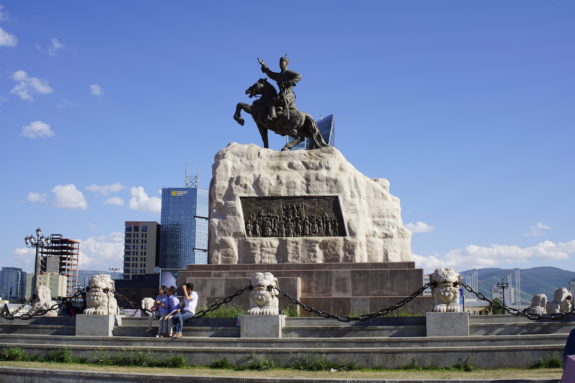 22-hour overnight train that took us from Mongolia into Russia. A rather intense and amusing border crossing with Russian officials!
Train: 305bl – RealRussia.co.uk $145/person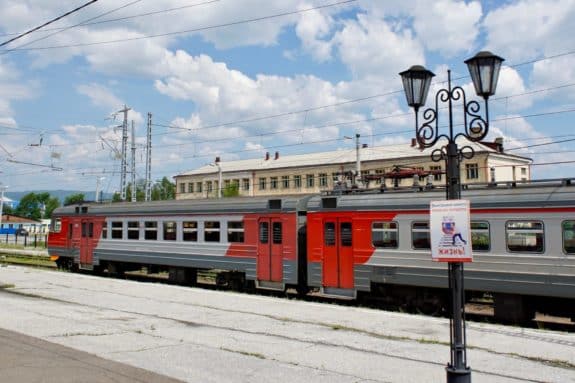 Our favourite stop on the Trans-Siberian journey was in Irkutsk. The town was the perfect Eurasia fusion, and Lake Baikal, the largest fresh water lake in the world, was awe-inspiring.

Lodge: Hostel Katyusha Travel Centre – Booking.com $44/person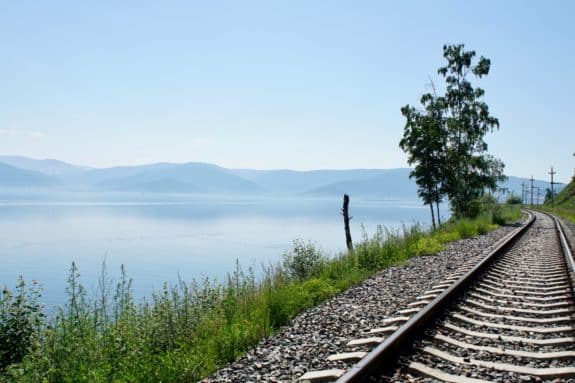 This 48-hour leg was our longest train ride. There is something rather poetic and calming about being confined to a train compartment for that long.
Train: 001 Rossija – rzd.ru $354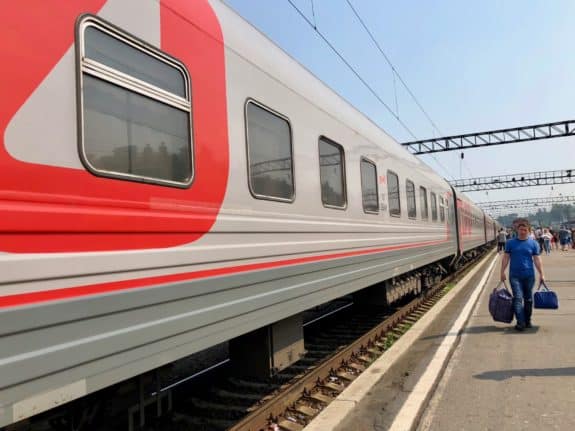 Yekaterinburg is the one city I wish we had spent more time to explore on our Trans-Siberian journey. The city has such great energy, great architecture, and fascinating history!
Lodge: Hostel R.E.D. Booking.com $12/person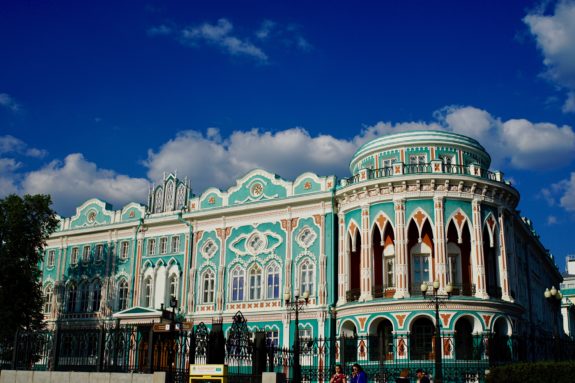 Kazan was one of our longer stops along the Trans-Siberian journey. We arrived just before an important World Cup game, so the city was a-buzzing. The melting pot of cultures was fascinating, and the Kazan Kremlin was truly impressive.
Train: 059E Tyumen – rzd.ru $65/person
Lodge: Geography Hostel Kazan – Booking.com $48/person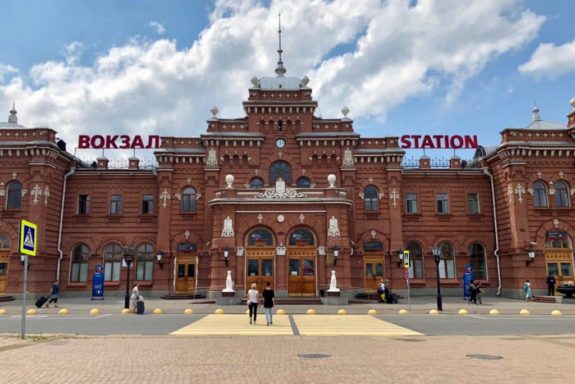 When we arrived in St. Petersburg, we've officially arrived in Europe. Cosmopolitan city with great coffee and architecture! The grandiose building nearly puts Paris to shame.
Train: 133ГА – rzd.ru $108/person
Lodge: AirBnB $65/person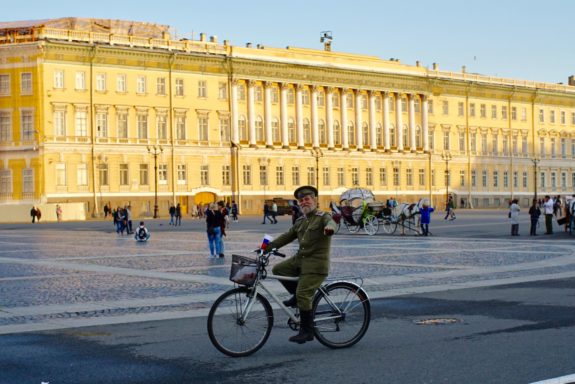 Moscow wasn't what I had imagined. Red Square felt smaller. We were hosted by our muscovite family, giving a much-welcomed reprieve on our Trans-Siberian journey.
Train: 767A Sapsan – rzd.ru $45/person
Lodge: Family $0/person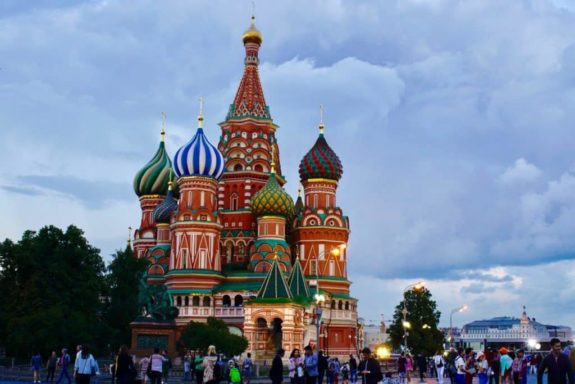 Kyiv was our first stop outside of Russia. We extended our Trans-Siberian train ride all the way to France. A fascinating city with a complex history. Ukraine is certainly a country I would like to spend more time exploring!
Train: 005RA – RealRussia.co.uk $111/person
Lodge: 11 Mirros Design Hotel – SPG.com – SPG points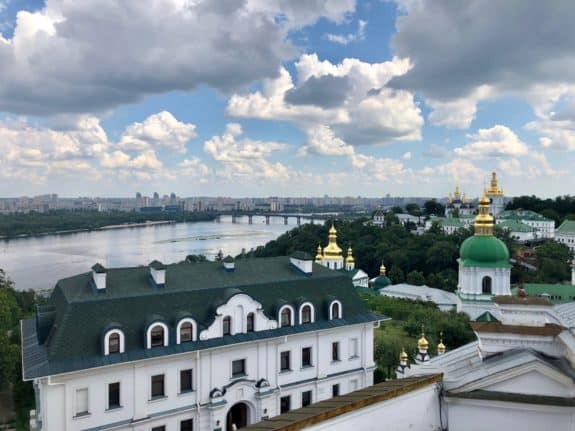 Warsaw is an underrated city with an impressive history. The city has made an incredible recovery post-WWII, and it's a splendid mix of culture, history, and modernity.
Train:D67 Kyiv Express – Polrail.com $95/person
Lodge: AirBnB $113/person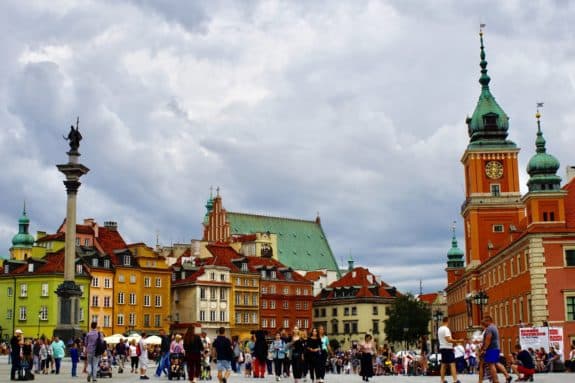 Final leg of our Trans-Siberian journey took us to Berlin and finally reaching Strasbourg, France. We celebrated World Cup Final at the Brandenburg Gate!
Train to Berlin: EC46 Berlin-Warszawa Express – bahn.de $38/person
Lodge in Berlin: Grand Hyatt Berlin – Hyatt.com – Hyatt points
Train to Strasbourg: TGV9580 – bahn.de $94/person
Lodge in Strasbourg: Regent Contades – Hotels.com $63/person
Total Lodging & Train Cost: $1,489 per person; $70 per person, per day.
Helpful Resources: