Journey to Warsaw

We boarded our final sleeper train of this journey in Moscow, heading to Poland to spend 2 days in Warsaw. This train was one of the most Soviet-era-esque trains we've taken, likely because most people in their right mind would take a low-cost airline flight, and not a 16-hour slow train.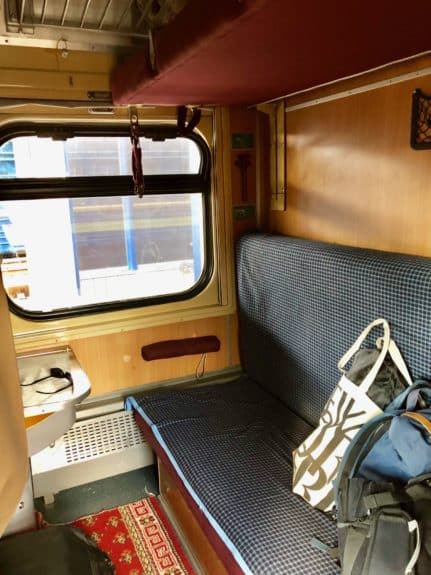 Yet, given that this is our final overnight ride, I felt rather nostalgic. The cabin was the smallest we've had, but we had the luxury of privacy. In between episodes of podcasts, we lamented over how quickly the trip has gone by. Train travel has been amazingly relaxing in surprising ways; I have thoroughly enjoyed being trapped in one place, with nowhere to go. The connection to the Internet is limited at best, thus provide the rare luxury to truly be in the present moment.
In a time where we are all striving for maximum efficiency, this type of slow travel is crucial for perspective.
The train pulled into Warsaw in the late morning. We somehow have mistaken our stop for the final stop and completely missed it. Thankfully, there were snazzy new commuter trains on the opposite platform, and we were able to hop on the train for our destination. Miraculously, this was our only mishap on the entire journey. No other missed trains otherwise!
2 Days in Old Town Warsaw
Russian influence disappeared in Warsaw, and the streets of Old Town were filled with familiar architecture that represents Old Europe. We spent much of our two days wandering the old town and were amazed that the entire area had been reconstructed after World War II. The Museum of Warsaw right in the town square is well worth a visit, especially on a rainy day.
The city's history lingers in the air. When we strolled through Old Town, it's hard not to imagine what lives might have been like before the War. The borders of Warsaw Ghetto were clearly marked on the road. Politics is always at the hands of a few, that can gravely affect the individual lives of millions. Human resilience never ceases to amaze.
On a lighter note, churches can be found every few blocks in the old town. On this particular Saturday, weddings were taking place everywhere! The happy couples didn't let a little rain get in the way of their parade!
Brunch & Books
For a relaxing start to your weekend morning, I highly recommend the brunch buffet at Wrzenie Swiata. They have a delightful spread of light breakfast food, scrumptious coffee, and great books. It feels like you were invited over to a really chic person's home for brunch. The price was very reasonable, and we lingered for hours.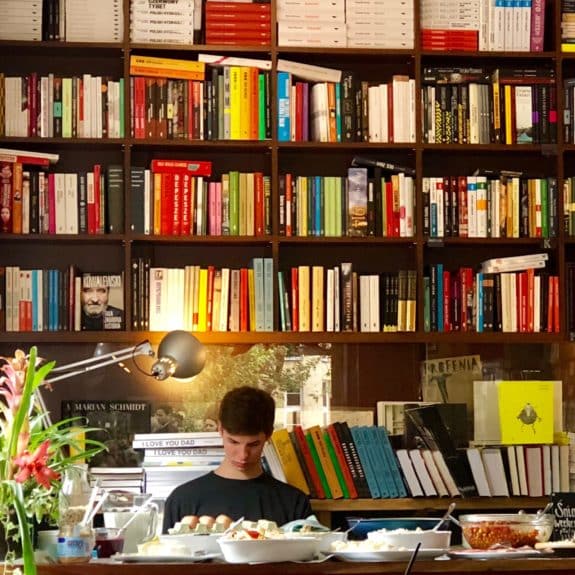 Chopin Galore
Chopin was one of my favorite composers in my piano-playing days (I am Asian, after all). In Warsaw, the city makes sure its visitors and residents alike do not forget the importance of this musical genius. Benches throughout Old Town has Chopin's music playing. The architecture charm coupled with the music can make you feel like you are walking in a movie set!
Our AirBnB was right across from the Chopin Museum, which was well-curated with many interactive features. One can easily spend an entire day here; another ideal destination on a rainy day.. Though if possible, I would avoid the weekends to enjoy scores of music without the crowd.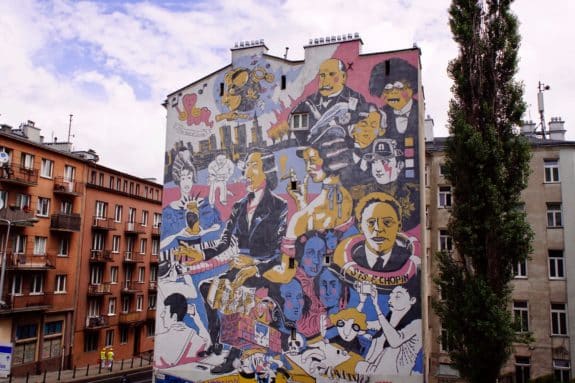 Modernity on the Rise
It was clear where Old Town ends and modern life begins. Snazzy new hotels and office buildings were being constructed just outside of town. I love cities like Warsaw that's still relatively low on the typical tourist radar.
Since we are "homeless", we assess the liveability of each place that we visit. Warsaw seems to have a lot of economic activities and would make a great place to live. It's a privilege to be able to take the world as it has to offer, and we are working to make the most of it!
Other Tips from the Blogosphere
Last updated: August, 2019
Planning your own Trans-Siberian journey? Check out the complete summary from the journey on planning tips, itinerary, and more!