Journey to St. Petersburg
After 3 wonderful days in Kazan, we headed back on the train for St. Petersburg. For this 22-hour journey, we shared our cabin with a young man who looks like he was in the military. His parents sent him off at the platform. I snapped a photo of the emotional moment between mother and son. The similarities of humanity continue to humble me. All cultures across the globe can relate to the pain of parting with family.
This train ride was fairly uneventful. We had lots of kids in the wagon, and the energy is infectious. Other than the gorgeous sunset, we mostly followed the routine of lights out when night arrives, and rise to the gentle moving train when our body is ready to be awake. We arrived in St. Petersburg in the afternoon to a light rain at Moscow Railway Station (not confusing at all…). Checked into our AirBnB just a short walk away.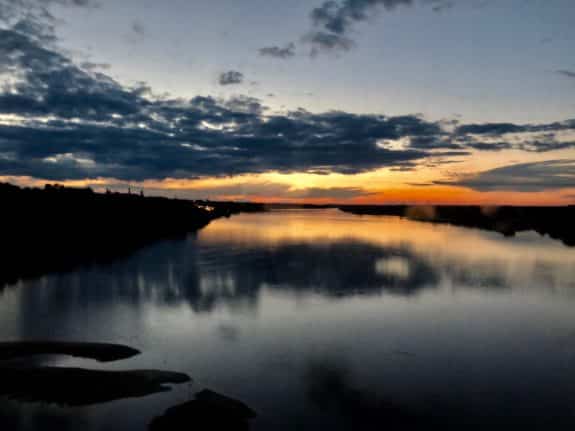 World Cup Frenzy
Back-to-back Quarter-final games for the World Cup were scheduled during our stay in St. Petersburg. Our activities thus revolved the games. We usually aren't big sports fans, but there is something about the World Cup that brings people together. I watch the games for their incredible energy. No matter where we are in the world, people gather to watch the World Cup. For the French games, we always manage to find pockets of Frenchies wherever we are. It was no different in St. Petersburg, we indulged in the French-Uruguay game at a Belgium pub. Because, why not?
It was a treat to be in St. Petersburg when Russia advanced to the Quarter-Final. On the night of the Russia-Croatia game, the streets were filled with fans. The noise from the fan zone could be heard from a mile away. We struggled to find a bar that had space to watch the game, and ended up at a small dive bar on a random side street. Sports unite people, and there is profound energy from a little friendly competition and celebration of national unity.
Awe-inspiring Architecture
When not catching World Cup games, we roamed the streets of St. Petersburg, admiring its incredible architecture. The city was restored to its pre-war glory after WWII. The majestic neo-classical buildings run for miles upon miles, and even my French husband proclaimed that this city makes Paris look like child's play.
With most cities that sit on a river, great wandering can be done simply by following the river banks, and then aimlessly stroll into side streets. St. Petersburg is very walkable, and for three days, if we weren't eating or watching the World Cup, we wandered. Due to how for north the city situates, summer days last well into midnight, and sun rises just after 4am. The days are incredibly long, and the wandering at different times of the day gives you different vibes of this city.
Good Eats
Like any modern city, the food and café scene in St. Petersburg is solid. Here are some of our favourite places during our short stay:
Planning your own Trans-Siberian journey? Check out the complete summary from our journey and pre-departure planning tips!