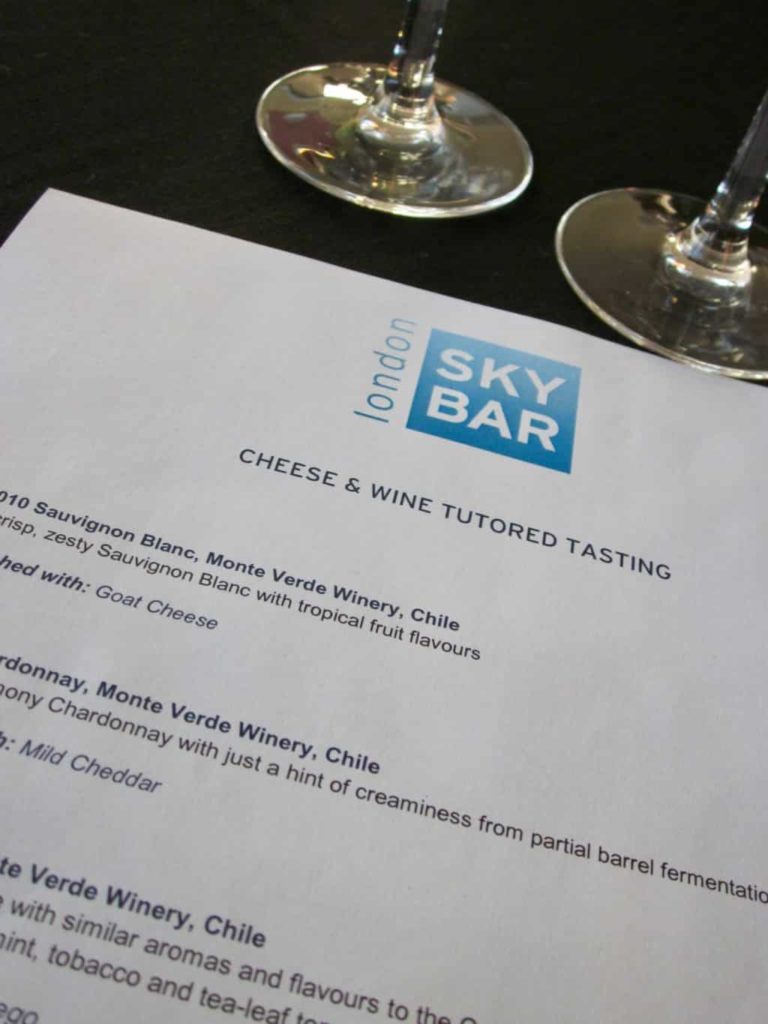 Tonight, I had a sassy girl date with Amy. Thanks to Groupon, we were able to experience a wine and cheese tasting event at the London Sky Bar, located on the 28th floor of the Millbank Tower.
The view was incredible. I really too often forget just how amazing London is as a city. The entire event lasted only an hour. We tasted four different types of wine from Chile and cheeses that pair with it.
The guy told us an interesting story about why Chile is a good place to make one – something about some bug similar to a cockroach that never made it to Chile. Okay, that's not the most appetizing story. But the experience was really fun. Interesting observation about the people attended: you either get couples on dates, or girls like us. I guess dudes just don't go to wine & cheese things together. makes sense.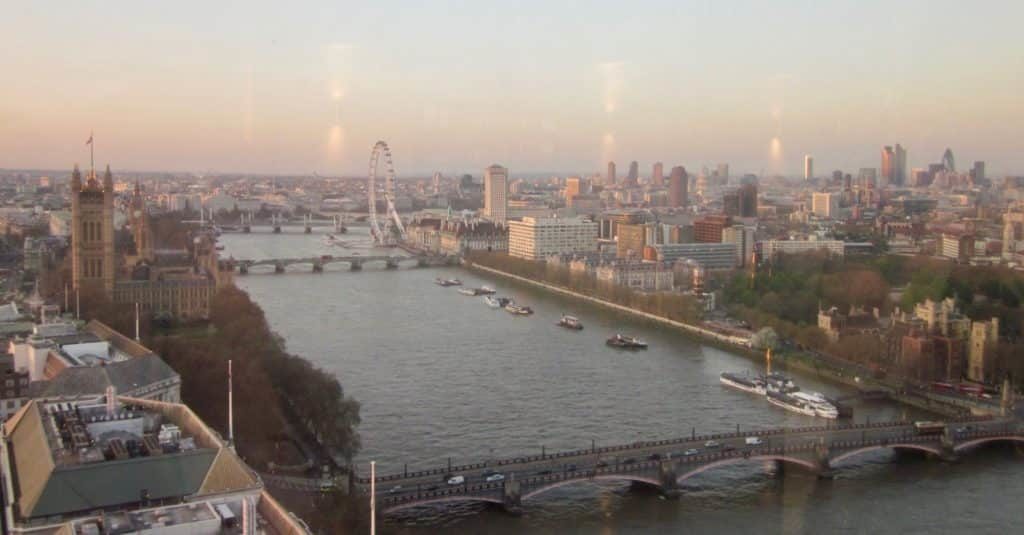 We were both a bit tipsy after having wine on an empty stomach, so we trekked down the Southbank and ate dinner at a place near the National Theater. London has been blessed with absolutely amazing weather lately. Tonight was just a perfect night. It's just warm enough that you can walk around in a summer dress without a jacket, but doesn't feel hot. Everyone was out, and all the bars along the Southbank were filled with people having a great time, unwinding from a week of work. Everyone is happy, and it's contagious.
After Amy and I parted ways, I walked home and felt extremely lucky. It doesn't get much better for a girl at 24, living in a fabulous city, doing fabulous things! With my remaining days in London now marked, as I will spend the 2nd year of my graduate degree in New York, I must remember to enjoy ever last bit. Luckily, I just found out this week that I will be staying here for the summer! London summer is definitely one of the best!
P.S. – I took a trip to Italy last week, and it was absolutely amazing. Post coming soon, as soon as I can come up for air from exam preparation. Stay tuned!