After nearly one year of leaving Cameroon, I finally visited a Cameroonian restaurant. I don't think I've been that happy since I left that country. Le Maestro Bar & Restaurant is located in southeast London by Deptford Bridge. I first learned of this place when attending a talk on Cameroon a few months ago. For months, Autumn (the other Cam RPCV at LSE) and I never had time to visit. Since one of our fellow RPCV is visiting London, we decided to go check it out.
The minute I walked into this somewhat hidden restaurant, it brought me back to Cameroon. The decor is exactly as you would find in one of the nicer restaurants in Yaoundé. While waiting for my friends, I ordered a 33 Export that is the same huge size as it were in Cameroon and chatted up with the staff in French. The first sip of that 33 brought me back to all the time that I spent at a bar in Cameroon, which were a substantial amount since that's is the main form of social activity.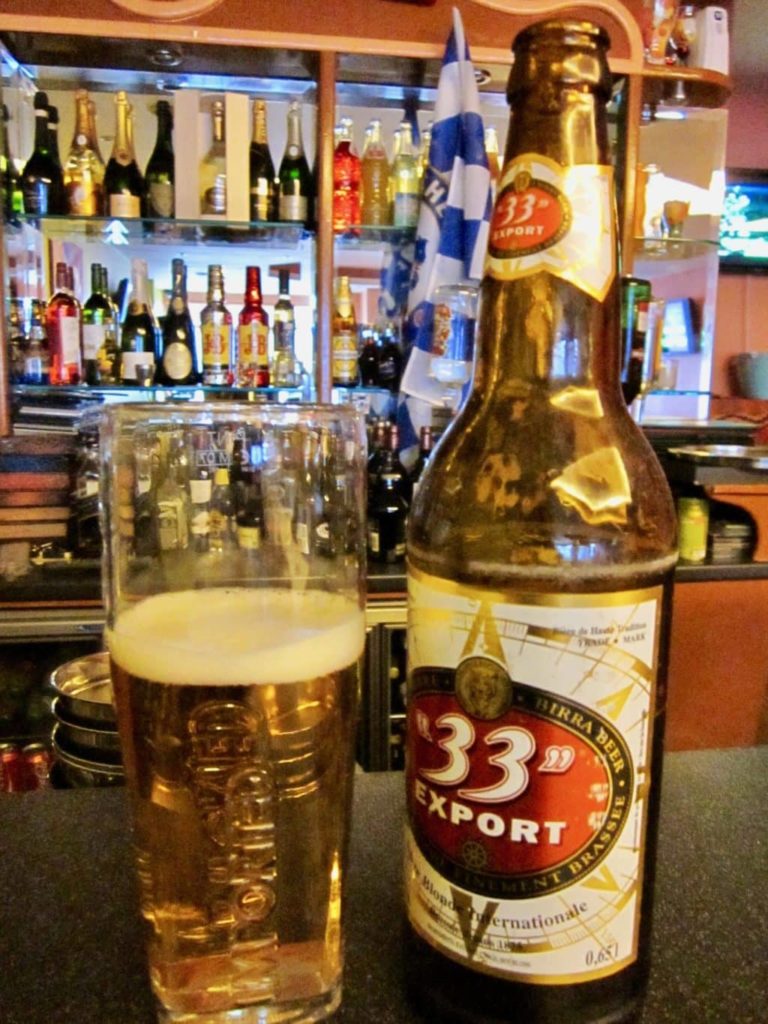 Once my friends arrived, we perused through the menu and had a difficult time to decide what to order since we wanted everything. We went with the strategy of more is better and had: poulet braisée, poisson braisée, baton de manioc, ndolé, rice, boiled plaintain, sauce tomate, and muton grillé. Anyone who knows me even just a little knows how much I love food. This time, however, I was excited on a whole different level.
As the evening went on, more Cameroonians showed up. There was a big surprise party and people were in great spirit. The flat screens on the wall were playing Cameroonian music videos, people were loud and joyful. There was an incredible energy. I was there with two other RPCVs and we understood each other's excitement. More than any other dish, Brad and I agreed that a bite of that Ndolé brought us back to village days.
Some things still didn't change about us as Peace Corps volunteers. Cameroonians care about appearance. Everyone was dress to the nines and eating with fork and knife like civilized individuals. We were the only villageois eating with our hands, and the worst dressed people in the room. We are excited about the Cameroonian dishes in the same way that we used to get together and discuss the wonder of a hamburger in Cameroon. This meal reminded me that there are some things only my PC loves would understand. And among many things, we enjoy chopping plenty!