After the printer at the LSE residence failed to print off the articles I need to write a 2,500-word essay on the failure of international financial regulation, despite my best efforts to revive the printer (45 min of fight), I gave up and decided to enjoy my day in London.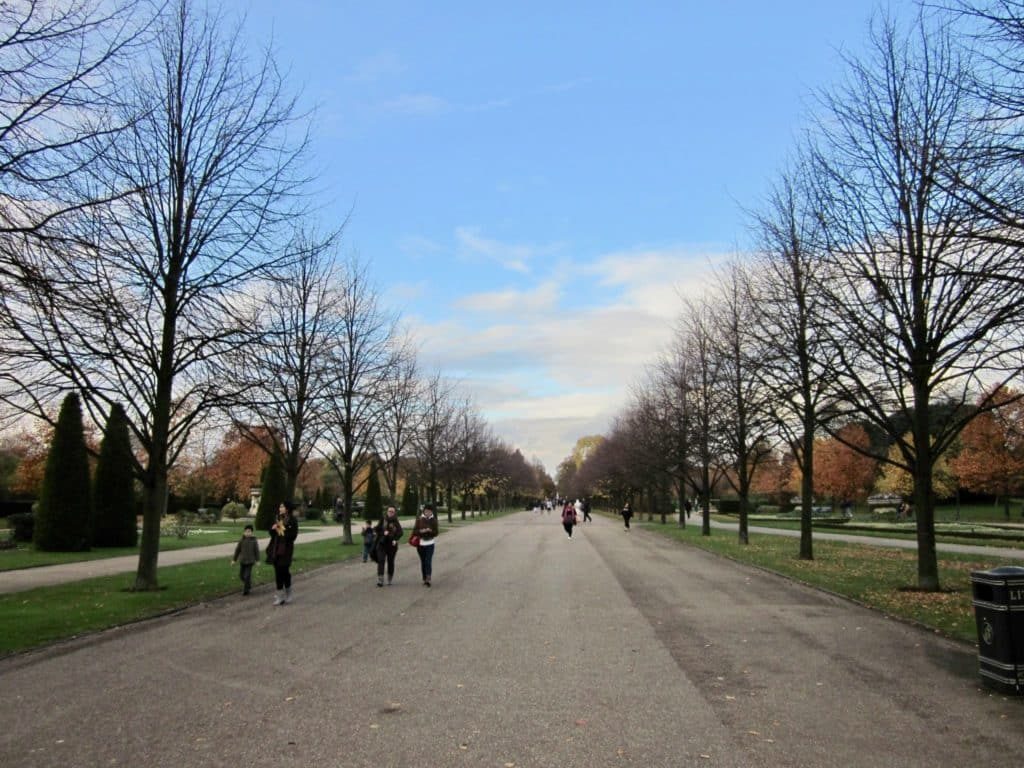 It was a nice day in the city (no rain!), and Agatha and I took the bus from Liverpool St. to Regents Park. Taking the bus in London is fantastic when you got time to kill. The upper level of the double-decker bus allows you to discover bits of the city that you wouldn't otherwise from being stuck in the underground.
We walked through Regents Park and the leaves were changing color – fall is in full swing and it was lovely. This is the London I remember: a bit wintry, brisk air, and pockets of calmness among the bustling city that gives it all a certain charm.
We stopped in a pub for some drinks and bites to eat, then continued our wandering through Marylebone – with no particular destination in mind. Off the beaten path, we discovered interesting places in the neighborhood and took in the poshness of it all; dreaming that perhaps someday, we can have a piece of that life.
The evening ended with a purely glutenous meal at a Taiwanese restaurant in Chinatown, Leong's Legends. The food was SO amazing and incredibly authentic. I went to heaven for a short few hours. The restaurant has a strange entrance where guests have to "knock" using its traditional handle and those on the waitlist have to wait outside in the cold (tho they did install a heater outside)! I think the concept is for the restaurant to be some sort of a secret cave. To prove how good it is – when we were leaving, there were heaps of people huddling outside waiting for a table. This is definitely a place that will be revisited!
Even though I had all sorts of work that I should have been doing today, and I will likely regret this outing tomorrow morning when faced with a non-shortened to-do list, the day was well worth it. These past few weeks, I've been caught in a vicious cycle between LSE and home and not enjoying much outside (apart from the Halloween festivities). It's nice to take a day and just soak in what this marvelous city has to offer and enjoy life for what it is. A day like today will make continuous hours spend at the library this week very worthwhile. A Chinese saying came to mind: 休息是為了走跟長的路 (resting is for walking a longer road).