Halloween falls on a Sunday this year, which fits nicely into a wild Halloween weekend. I'm not usually one that's crazy into fancy dress (this is what British people call costume parties), but around Halloween time, I usually can get talk into putting on some silly outfit and have a good time.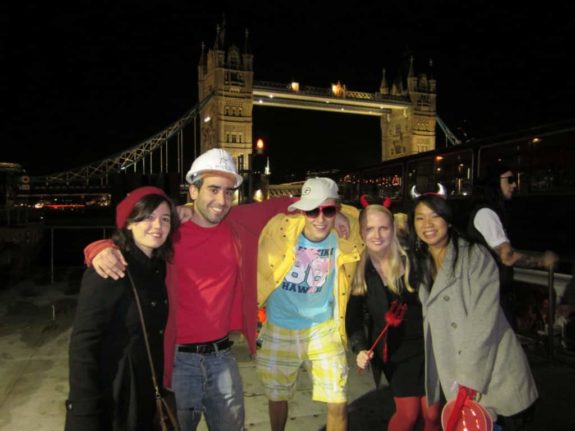 I didn't celebrate Halloween during my time in Cameroon, and it's nice to be in London where it doesn't feel like holidays throw up on stores every few months (except for maybe Christmas). I get the Halloween spirit here but not the over-the-top level of candies, decors, etc. in stores. When I left the US in September, Halloween already threw up all over local Target and Wal-mart.
The highlight of my Halloween weekend was the boat party that Butlers Wharf residence organized for us. They rented out a cruise boat – the most basic kind you can get, got a DJ that played fun music, and voilà you have youself a party boat! We cruised up and down the Thames from Butlers Wharf Pier where we boarded, to Canary Wharf, down to Westminister, and back.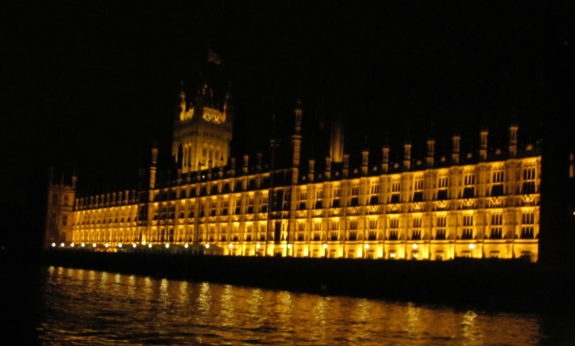 I highly recommend a boat trip down River Thames for all visitors to London. The first time I did this, I took the TFL River Boat from Embankment all the way to Greenwich. It's an absolutely lovely ride, and very inexpensive – a regular Oyster card would cost £4.90 for a single trip. There really is no better way to take in London than from a journey down River Thames.
Didn't see any trick-or-treaters this year; perhaps next year. Happy Halloween to all!