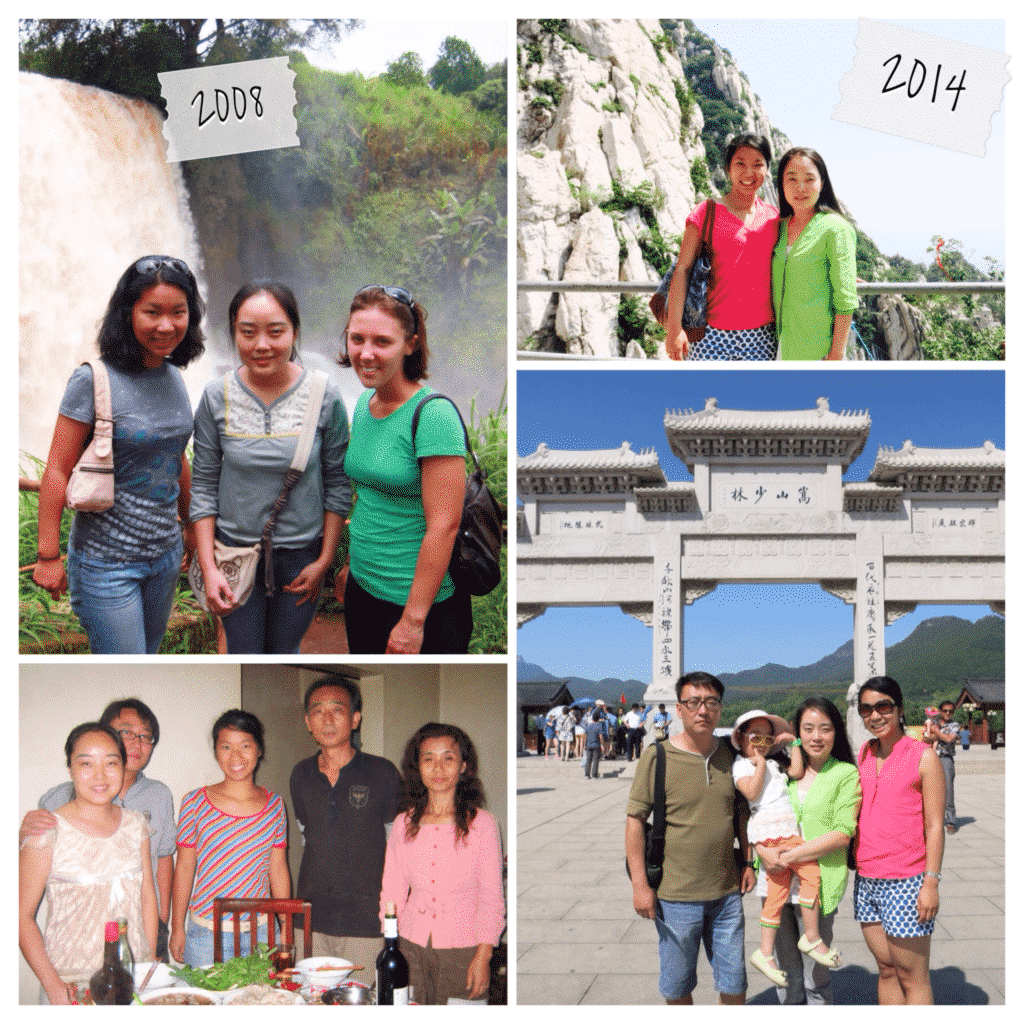 Bright-Eyed Bushy-Tailed Peace Corps Volunteer
In August 2008, I visited Bafoussam, the provincial city of Cameroon's West Province for the first time. A volunteer whom I would replace, showed me around this city that is a 30-min bush taxi ride from our village. This is where I could bank, buy essentials, and splurge on good meals. He mentioned that there is a Chinese store, and led me there. That was the first time I visited Mr. Zhang's store. He was sitting at the counter; I went up and greeted him in Chinese. His eyes lit up. I informed him that I would be moving to a nearby village for the next two years as a volunteer. He insisted that I call him when I arrive and that he will prepare Chinese food for me. We exchanged phone numbers and I was on my way.
Weeks later, I moved into Batié. My friend Kate's house was not yet ready, and so she came along with me to my village. During my previous visit during training, I had requested that the Landlord paint my house with a light color. The house was previously covered in brown – brown walls, brown cement floor, and brown furniture. When we showed up, the house was in a state of disaster. Furniture was rearranged, walls were half painted – the place was a total mess. To top it off, there was no electricity. We had no idea where to get ANYTHING in the village.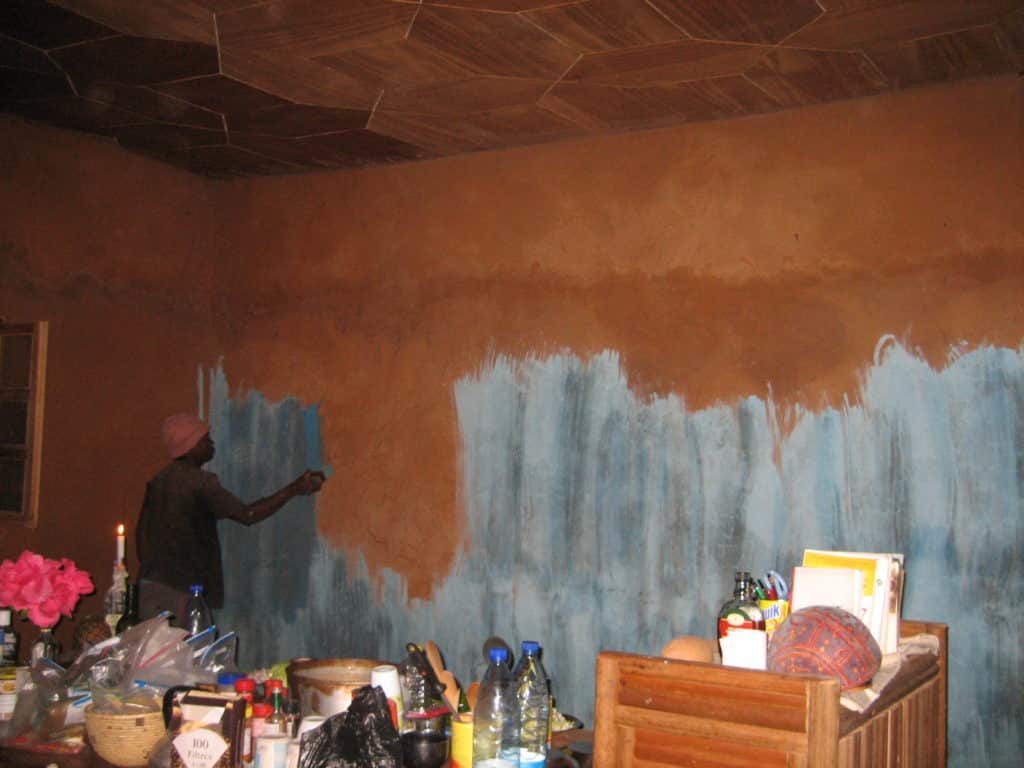 Chinese Friend to the Rescue
My first reaction was to contact Mr. Zhang. He was delighted that I called and invited us over for a feast. It was then I found my refuge for the next two years. It was during that dinner, I met Catherine and her husband. In those initial weeks of my time alone in village, my Chinese family aided me a great deal. By 2008, Mr. Zhang and his wife had been in Cameroon for 10 years already. He is well connected, and knew many people from my village, which also helped with my transition. Mr. Zhang went as far as coining the term, "Volunteers for Volunteers" to describe his commitment for my smooth transition.
Catherine and I, in particular, bonded over our adventurous spirits and love for language learning. Prior to Cameroon, Catherine and her husband had also lived in Ivory Coast, along with her father. They are from Luoyang, an industrial city once, and still is known for the State Owned tractor business. Catherine's father came to Ivory Coast in 1995. Over the next 18 years, he spent several months stints in Congo, a few years in Ivory Coast, and finally in Cameroon. By the time I met Catherine, her and her husband also partake in the tractor business.
Understanding Mainland China
Prior to meeting my new Chinese family, I had no knowledge of the China-Africa relations or its importance. In fact, I had never had friends from the Mainland. Through interaction with my new family, I grew tremendous respect. Their lives weren't glamorous, but they fared better than being in a third/fourth-tiered city in China. They were willing to endure conditions that no Western workers I know would endure. Just months after I had met Catherine, she returned to China in December 2008. Her and her husband wanted to have a baby and start a family. Over the next five years, her husband spent just a few months at home in China and the rest of the time in Cameroon tending to the business. This is common practice. Just six months ago, they decided to have the family full-time in China and ended their business in Cameroon for the time being.
China Cameroon Friendship Rekindled
This past weekend, I reunited with Catherine after 5 and a half years. Thanks to the Internet, Catherine had been following my blog over the years, and once I moved to China, we have been in touch over WeChat. They picked me up at the airport with their daughter, who is 4 this year. We chatted as if we had seen each other just last month. As always, they opened their home to me and welcomed me with the hospitality that I so very much remember.
Through our conversations this weekend, I learned so much more about Luoyang, and the circumstances that led a family to have careers in far flung West Africa. In 1995, when Catherine's dad first arrived in Abidjan, he found the city to be much more developed than Luoyang, many times over. "There was a supermarket already!" he said. Luoyang didn't get its first supermarket until 2001.
Stories flourished one after another – the coup in 1999, the civil war in 2002, etc. These stories are the treasure of all Sino-Africa researchers. As I listened, I see dots begin to connect again in my life. Without the chance encounter of this Chinese family in Cameroon, I perhaps would not be in China at all. I foresee many more trips to Luoyang in the future, to document these incredible stories.