I attempted my very first timed race in the Xiwuqi Grassland Marathon in Inner Mongolia. Races are a great excuse for travel. Inner Mongolia is fascinating, and I felt as though I've been transported to another world while running on the grassland.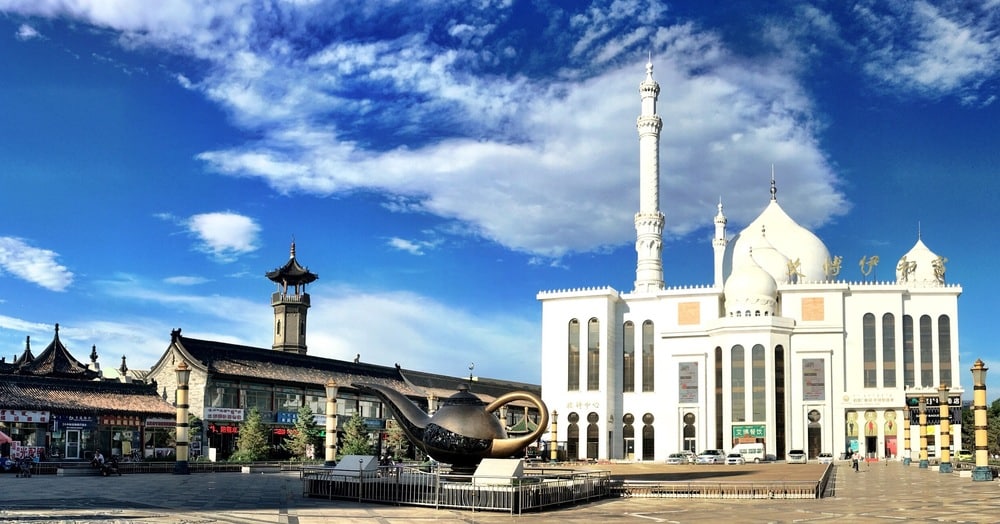 Day 1: Shanghai – Hohhot
We took the direct flight from Shanghai Hongqiao to Hohhot (呼和浩特) in the morning. Checked into the Holiday Inn. Spent the afternoon roaming the city. Fascinating mixture of Muslim, Buddhism, and even Christian culture.
Shanghai – Hohhot: China Eastern MU9127 (¥1,460pp)
Holiday Inn – $65 for two double beds – they have complimentary airport pick-up and drop-off, but need to book 4 hours in advance.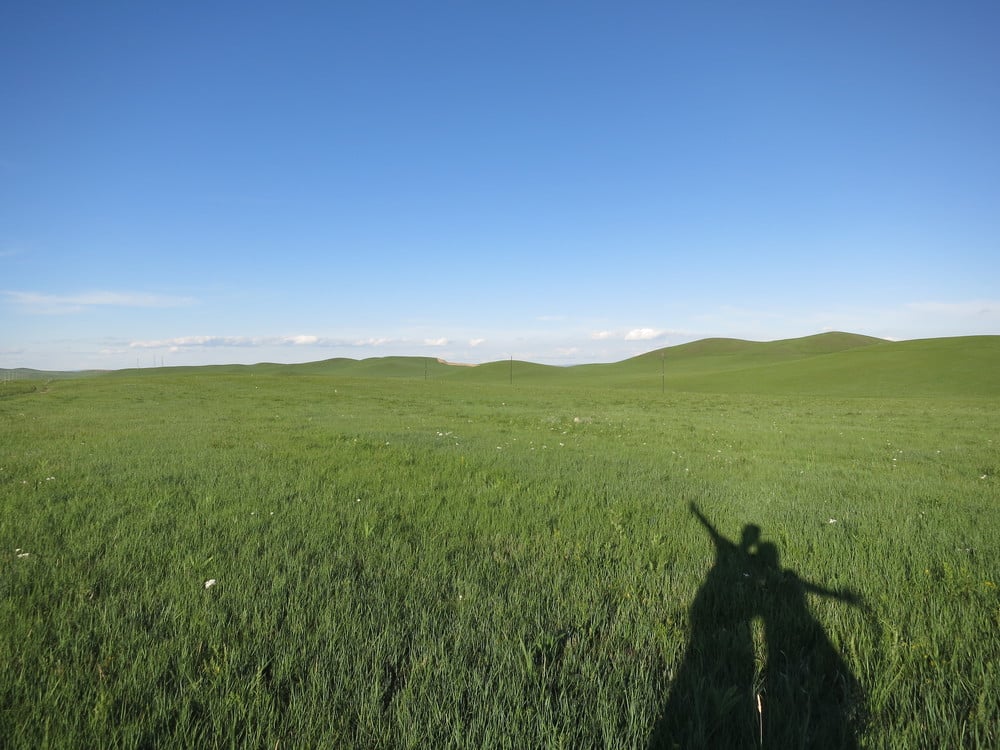 Day 2: Hohhot – Xilinhot – Xiwuqi
Took the afternoon flight to Xilinhot (锡林浩特). The flight is only an hour long. We arranged a car to pick us up at the Xilinhot airport and took us to Xiwuqi, where the race took place. In Xinlinhot, we found a local hotel on Qunar.com. Be sure to book your hotels early with the race organizer, otherwise you'll have to enlist help of Chinese speaking friends.
Hohhot – Xilinhot: Tianjin Airlines GS6613 (¥1,049pp)
Xilinhot – Xiwuqi: ¥300 for the car. Could sit 4. We were 3.

Driver: 全勇刚 +86-150-4793-2059 – really nice guy. He also does pick up from Beijing.

9 Day Business Hotel: ¥218 for two beds. We squeezed 3 people in it. You get what you pay for; it's very basic, but for one night of sleep, it was totally fine.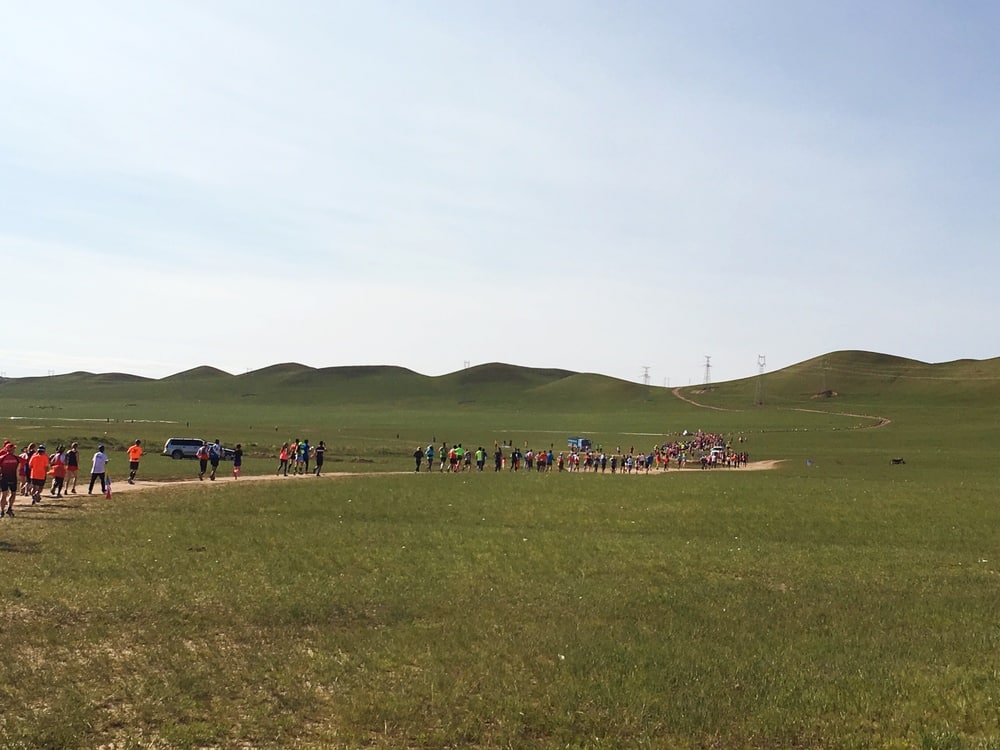 Day 3:  Race Day in Xiwuqi
We checked out of the hotel at 2pm and our driver arranged a stay in a local yurt for the evening. I recommend this rather than the option by the race organizer, where a bonfire party also takes place that evening.
Local yurt – ¥300 – we ate all of our meals there without charge. Warning: the portion is massive!
Driver organized the transport from hotel to yurt without extra charge. Yurt owner also drove us to the bonfire party and then picked us up (about 2KM each way), also without charge!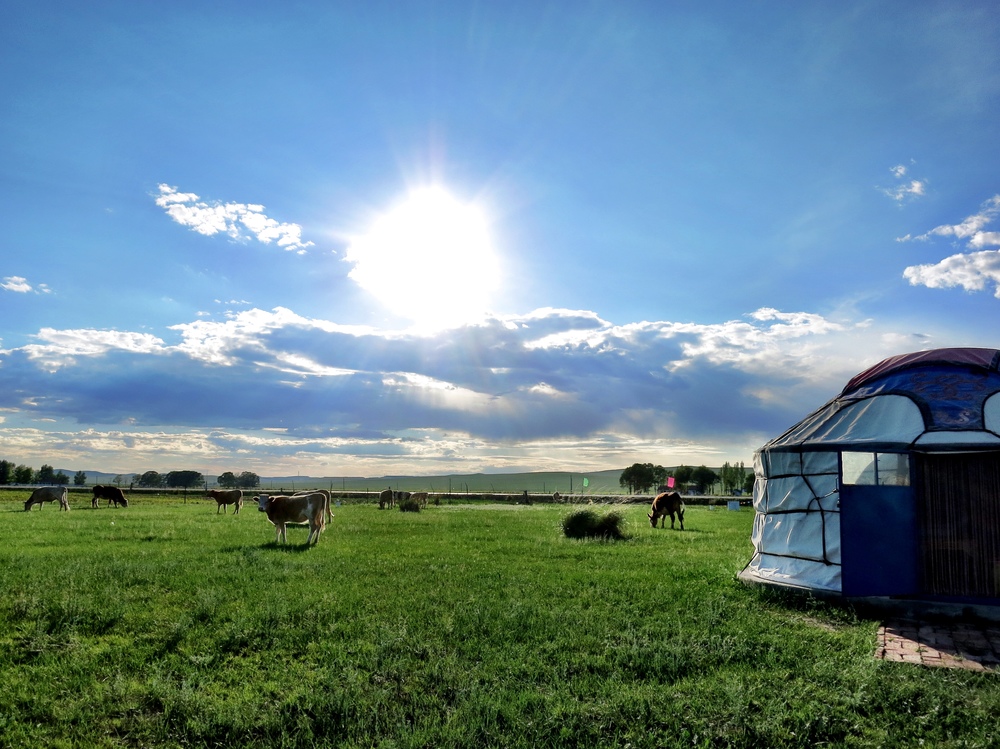 Our yurt! The cows were grazing just next to it.
Day 4: Xiwuqi – Chifeng – Shanghai
Well, that was our original plan. Our driver took us on a 5 hour ride to Chifeng, and we were meant to be on a direct flight to Shanghai, via Tianjin. The scenery was beautiful, and we saw really authentic Chinese villages along the way. All was well until we arrived to the airport, and it showed the flight was cancelled due to bad weather in Tianjin.
This is when we had to really put on our problem solving skills to figure out how to get back from this tiny town. We ended up catching a flight to Beijing. Unfortunately, all flights and trains back to Shanghai that night had been booked, so we decided to spend one night in Beijing, and then were on the first flight back to Shanghai the next morning.
Xiwuqi – Chifeng: ¥1,500 for the car
Chifeng – Shanghai: China Eastern MU2084 (¥1,590pp)
Chifeng – Beijing: ~¥1,100pp (it was crazy expensive for a 45 min flight, but we didn't have much choice.)
Days Hotel Beijing: ¥408. 5 star hotel quality for a faction of the price. A double room comfortable fit us 3. Very close to the airport and the shuttle next morning got us to the airport in no time!
Beijing – Shanghai: Junyao Airlines HO1252 (¥818pp) – not bad for a last minute booking on Ctrip.com