Last year, in the 2019 year-end review, I wrote about how time went by slowly in the best possible way. And then, 2020 happened. The year felt exponentially longer. Fortunately, it hasn't all been bad. There had been many challenges for sure, but overall, I've been very lucky and was able to do plenty of traveling within Vietnam.
I began this year with a theme to Be Intentional. As the year went on, I noticed practicing mindfulness and intentional living is a lot like diet and exercise – there seems to always be room for improvement. 
January
I ran in the new year with my parents in Taiwan and wrapped up helping them settle back into my childhood city a week later. Immediately upon returning to Saigon, I took up a new job at a small nonprofit. The job had come about rather swiftly toward the end of December and materialized during my trip to Taiwan. I'd been wanting to put my expensive grad degree to good use, applying toward the social sector. This was the chance to scratch that itch.  
Tet Holiday took place at the end of January. Xav and I went on a holiday to Phu Quoc Island. COVID-19 had begun spreading in Asia. Mask was nowhere to be found when we departed. Five days later, everyone had masks at the airport when we returned to Saigon. 
February
I had previously booked a trip back to the US prior to taking the nonprofit gig, so I negotiated to take non-pay leave. Three weeks in St. Louis was filled with quality time with my toddler nephew, who taught me to truly live intentionally. Little did I know, this would be my last trip to St. Louis for a while. I also packed an ample supply of antibacterial gels and masks, afraid that supply would dwindle in Saigon. We also hosted our last visitors at the end of February in Saigon.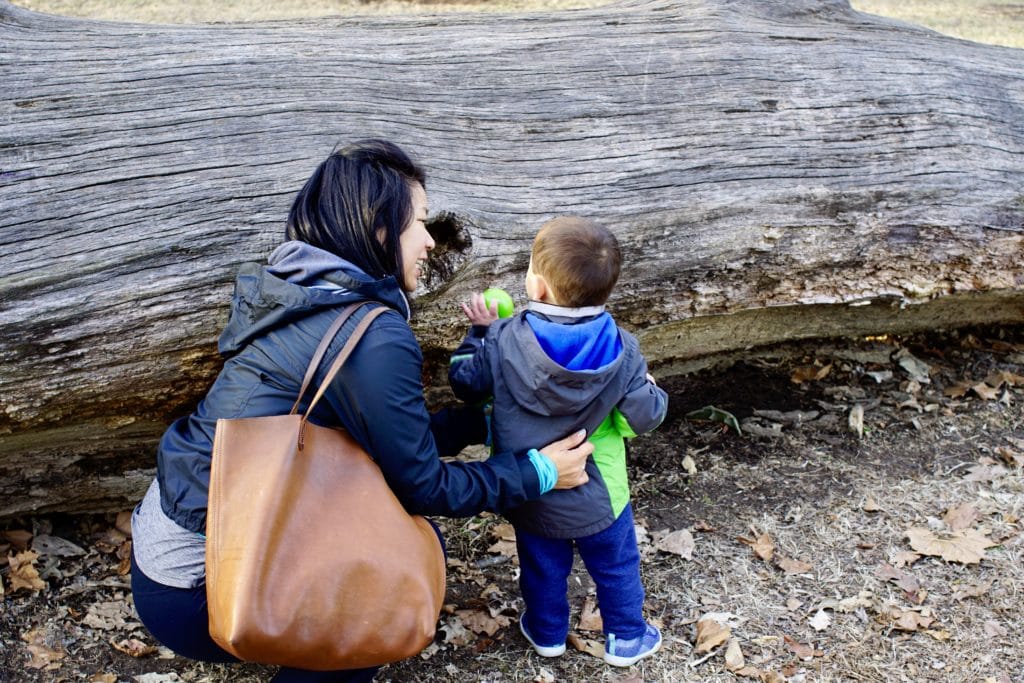 March
Soon after I returned to Vietnam, the world turned upside down. Tourism in Saigon ground to a halt. Yet life was still relatively normal. Ironically, my sister sent messages that masks and disinfectant gels are now in short supply, while Saigon has them stocked to the brim. In late March, Saigon also went into a minor form of lockdown for a few weeks. 
April
The month was filled with a lot of cooking, baking, and of course, zoom calls. I quickly realized that a nonprofit job is still a job, and a less paid one at that. Like most of the world, Xav and I spent our days sitting in conference calls in different rooms. Taking breaks to eat together, and spent evenings watching too much TV and eating way too much food that we made. I hopped on the trend to learn sourdough baking, which I've wanted to do since our Workaway homestay in Uruguay. This turned out to be one of my proudest skills that I picked up this year.
May
Life began to return to normal in Vietnam. Domestic travel resumed. We took our first Saigon weekend trip to Cu Chi just outside of Saigon. There, we met a group of retired French tourists that had been hanging out in Vietnam for weeks due to COVID-19. I used the weekend away to engage in some digital detox. Being on airplane mode felt so necessary after being online 24/7 with not much else to do.  
June
Life resumed to normal for the most part in Saigon. It was surreal to live such normal lives while the rest of the world suffers. I was fortunate to even go on a plane and traveled domestically to Nha Trang. The lack of international tourism meant all of the beach resorts in Vietnam were running incredible promotions to entice domestic tourists. On the work front, however, Xav was laid off and the nonprofit had cash flow issues and requested payout in exchange for reduced hours. 
July
We celebrated one year of life in Saigon, turned lemons into lemonade, and took advantage of the time off work to travel (the benefit of some financial freedom). Our journey went across remote areas of Northern Vietnam from an eco-village in Vu Linh, crossing into the Ha Giang province. We also hiked through the rice terraces in Sapa and enjoyed reduced traffic of Ha Long Bay and historic Hanoi. The trip also raised many existential questions about our life in Saigon. Change was in the air. 
August
Within weeks of our return from Northern Vietnam, we made the decision to move on from Saigon and join my family in Taiwan. With that, I had an excuse to leave the nonprofit gig. The itch was scratched, and it wasn't for me. Meanwhile, I dove into the world of trading and found success. I recalibrated how I would give back the world – through investments and direct cash transfer. In a year like 2020, making life decisions based on what's most important – family – feels like the best way to be intentional.
September
We fully cherished our time in the city in September. Even with just one year under my belt, I was able to share some tips with expat residents (via Saigon Living Guide) and visitors (via Saigon Visitors Guide). Meanwhile, we began planning for the move, which meant using up various ingredients in the kitchen. The result was a lot of baking, cooking, and of course, eating. For my birthday, we spent a few days soaking up the sun in Ho Tram! 
October
Before leaving Vietnam, we squeezed in one more trip to Dalat. Unfortunately, the weather didn't cooperate much. Nevertheless, it was a good practice to feel a tad chilly and cozy up in a sweater. The rest of the month was a mad dash to sell our possessions and sorting things for the move. We managed to make yet another international move with just under 100kg of stuff!
November
We spent our two weeks of mandatory quarantine in Beitou, a suburb of Taipei. The hotel jail was actually not that bad, and we welcomed the time to take a breather before jumping into starting life anew in Taichung. Thanks to Marriott points, we spent a few days at the Westin Tashee for a little post-quarantine celebration!
The rest of the month filled with apartment hunting in Taichung. We piled into my parents' apartment, so the incentive to move fast was high! In the midst of all the change, we still managed to find a solid plate of Thanksgiving grub at Uptowner Taichung.
December
I closed out the year with a lot of family time. Slowly, we began setting up a new home back in my childhood city. I'm working through this strange dichotomy of living in a city that I knew as a kid. Back then, I didn't speak any English. Today, I am back, walking these same streets as an adult who is most comfortable thinking and writing in English. Last year, I closed out the post quoting this Chinese saying, 落葉歸根 (fallen leaves return to root). This year, I'm living the reality. Life has the most marvelous ways of connecting dots. 
On the broad spectrum, I think I did decently on the theme to be more intentional. I made deliberate choices toward living a more ideal version of life. Yet, as I mentioned in the beginning, I realized there is always room for improvement. I could spend less time on my phone or mindlessly going down the YouTube rabbit hole. Alas, life is a work in progress.
Thanks to the readers who are still around as I navigate through yet another major life change. I continue to write as a way to document for my own sake, but also to pay-it-forward. I hope my writing had helped a few of you this year. Happy New Year, and I'm grateful for your attention.