Ho Chi Minh City, more commonly referred to locally as Saigon, is a vibrant and energetic city. The rapid urban development leads to an ever-changing city, balancing between the new and old. My favorite thing to do in Saigon, as is in any city, is to wander aimlessly, looking into alleyways. Saigon has no shortage of hidden gems. I love discovering a charming café or sophisticated wine bar nestled within an unimpressive building.
Most of this guide comprises of food and drink recommendations (because, honestly, the food scene is the best part of the city), with a few iconic landmarks sprinkled in between. I've linked each location to Google Maps, so you can easily save them. I hope you enjoy exploring this dynamic city!
Vietnamese Street Eats
Pho Hoa Pasteur – My favorite place for pho. It's clean and reliable, and they don't add so much MSG that I get a headache after.
Banh Mi Hong Hoa – One of the two banh mi places within a block of each other. Order the special meat deluxe. This one has better bread and nicer patê.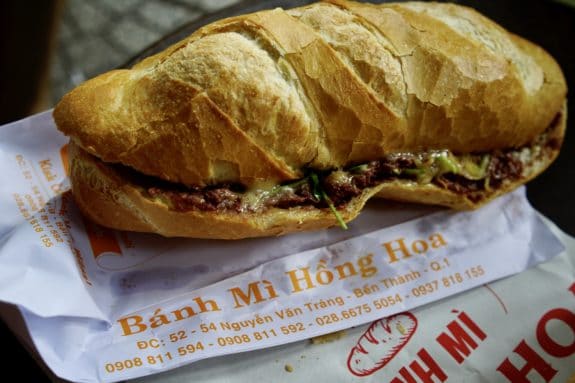 Banh Mi Huynh Hoa – My original favorite banh mi of all-time. The line seems long but goes very fast. The operation is impressive. Unlike other banh mi that you find in the city, this one is a meal of its own. Be hungry!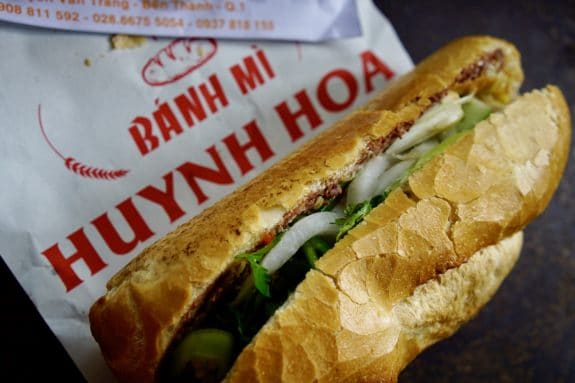 Vi Saigon – This place has delicious bun thit nuong – vermicelli noodles with grilled pork. Before leaving Saigon, I paid the actual shop a visit, and they really load up on the salads and garnishes. Feels more satisfying eating in the restaurant!
Quan 666 Truong Sa – This is my favorite street-eat along the Kenh Nhieu Loc canal. A very local spot, with a friendly owner who speaks just enough English to suggest great dishes. Love eating on little plastic stools with traffic passing by, and other snack vendors coming by.
Quan Oc Soc – A reliable place for snails and other delicious seafood at the Seafood Night Market in District 4. Snail stands are plentiful in Saigon, but this market has a high concentration of them. An experience in and of itself.
Vietnamese Restaurants
Hum Vegetarian – Slightly fancy but well worth the prices. Quality vegetarian/vegan food in a fusion Vietnamese style. The Thao Dien location is in a cool tent with another restaurant within. Great place to go if there are meat lovers within the group. Personally, I frequent the District 3 location often, set in a lovely villa.
Blanc Restaurant – Own by the Noir enterprises, this restaurant is situated in the same alley, and the servers are hearing impaired. You learn a bit of sign language to order. Simple yet delightful Vietnamese-inspired meals. Great lunch sets as well!
Cuc Gach Quan – Lovely little restaurant with really unique decor on a quiet alley in the Tan Dinh neighborhood of District 1. The restaurant occupies two houses on opposite sides of a lane. Small plates with great flavors. I love taking visitors to this spot!
Home Kitchen – A pleasant place for bigger parties since the portions are large. The food is excellent, and the decor is also quite charming, but it can get rather loud when it's busy.
Secret Garden – this place has decent food and sits on a rooftop of an old apartment building. Quite the experience to get up top. The whole restaurant is in an outdoor setting. While there are fans throughout, I'd recommend only for those with relatively higher heat tolerance and don't mind humidity given Saigon's weather.
Five Oysters – This Vietnamese spot on the non-crazy side of the backpacker street has a wide selection of dishes that are reasonably priced and tasty. Contrary to the name, it serves all sorts of Vietnamese dishes, and the oyster is but one of the options. In fact, I've never ordered oysters here.
Anan Saigon – This delicious restaurant is more Vietnamese-inspired rather than traditionally Vietnamese. Hidden behind an open-air market, this is one of my favorite places in Saigon. Try their set menu to taste a wide variety of innovative dishes combining both Eastern and Western elements. Great food but not pretentious.
Cafés
The Old Compass Café and Bar – My absolutely favorite café in Saigon that also fits in the restaurant category. Getting to this tiny apartment located on the third floor is an experience. The place is one big room, with a charming café vibe during the day, and a lovely lounge/dinner vibe in the evenings. They also regularly host engaging events in the space.
The hidden gem is its home cook dinner sets, come in both vegetarian and non-vegetarian options. The menu changes daily. Very few people come here for dinner, but it's one of my favorite spots for visitors. Call ahead to reserve for the set meal to ensure they have enough ingredients for your party.
The Hidden Elephant Books & Café – As the name suggests, this is another hidden gem. Located right near Ben Thanh market, this quiet little café nestled on the second floor of an old building is a perfect place to come get some work done. I do not recommend coming here if you are looking to chitchat loudly or in big groups. The vibe is very much library chic and loud discussions are discouraged.
Okkio Caffe – This café situates just on the opposite side of Ben Thanh market from Hidden Elephant is a strong contender. It's less quiet, but the little nook off of the barista bar has just the right level of noise. I particularly love how light-filled the room is, a big advantage over Hidden Elephant. Coffee is also much better here, with food offerings.
Danshari Coffee – another literal hem gem, hidden in a small alleyway in District 1. This Japanese-themed café serves up some unique and delicious drinks. I recommend the matcha-espresso latte and the Danshari waffles. The café has a long table with plenty of plugs. Nice place to get some work done.
La Viet Coffee – Originally had just two locations in the city, the brand has since been expanding. My favorite location is in District 3, housed in a villa hidden in the alleyway. Great place to buy beans to bring back for yourself or as gifts.
Common 9 Café & Bar – I love this space. Also a hidden gem inside of an apartment building. An unassuming door opens into an airy two-floor space. They have excellent pour-over coffee that is a tad fancy for me, but I love the little oasis. Many art and photo exhibitions take place here.
The Workshop Coffee – This place has a high ceiling with that hipster industrial vibe. Sits on top of an old building, the spaciousness of this place is ideal for meetings and work. Since it's right in the middle of the tourist hotspot, also a great place to simply take a little break to refuel.
Little Hanoi Egg Coffee – If you've never tried egg coffee, the whipped egg yolk combined with sugar, condensed milk, and coffee, this funky place with a very narrow staircase in the backpacker district is a fun place to try it.
Cong Café – a local chain that takes the war-time theme to a new level. Each location has its unique decor based on the space. It usually has a somewhat low ceiling and a quirky vibe. They have the best coconut coffee. It's really a coconut smoothie with a shot of coffee. A dessert in and of itself, but I have it nearly once a week! The location on Đường Sương Nguyệt Anh is my favorite because the tree-lined street is so pleasant to explore.
The Coffee House – a local Starbucks-like café chain – very laptop friendly. I used to spend my days here on the regular to get some work done. Their many locations across the city with reliable AC and standardized drinks makes it a good rest stop when you need a break from the city's relentless noise and heat.
Non-Vietnamese Restaurants
Fine Dining
Quince Eatery – A chic restaurant located in one of the last remaining local neighborhoods in District 1, this place serves up some high-quality meals for that special occasion. Great place to take a date – just check to make sure there isn't a loud group celebrating a birthday (that was us…!). Highly recommend the nori tacos and octopus, but really, everything we had was fantastic! The alcohol-infused gummy bears were a delight to end the meal.
Le Corto – This French restaurant is where we go for more special occasions. Very quality ingredients and unique dishes that are decently priced. Solid fresh oysters and favorite French recipes with a slight twist!
European
Maison Marou – Apparently, a fellow Shanghai transplant to Saigon, two French guys capitalized on Vietnam's cocoa production and opened up this divine chocolatier. Their desserts are incredible. We frequent this place often for special occasions. I love their big open window that allows visitors to see their desserts being assembled upon order. The original location in District 1 is always packed. Recently, they opened up a very spacious spot in Thao Dien.
Pizza 4P – A popular pizza chain in town, well known for its delicious burrata. I like the District 3 location the best, but there are multiple across the city. Our go-to place for a good pizza fix.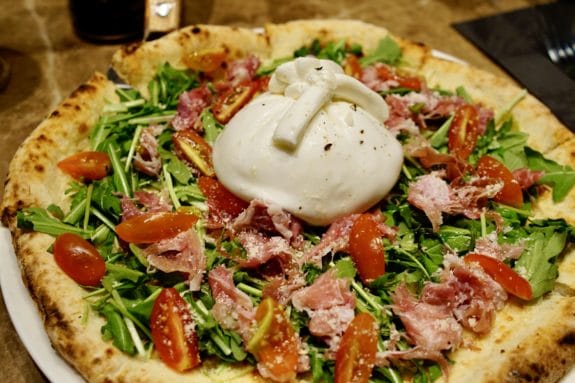 Pendolasco – Arguably better than Pizza 4P, though it's a hotly contested point, this Italian restaurant is located in the expat haven of Thao Dien in District 2. The outdoor seating is very pleasant, and the pizza very well done.
Octo Tapas – Lovely Spanish tapas joint with great service and good food. A decent lunch menu option as well. Very trendy!
Noir Restaurant – A unique dining-in-the-dark experience that challenges your senses. The food is decent, but since you can't see what you eat, it's definitely more of a one-time experience. Really highlights how much sight plays into our enjoyment of food.
Brunch & Bread
Park Hyatt Sunday Brunch – This one probably belongs to the fine dining section. The free flow brunch at Park Hyatt is spectacular. The buffet selection isn't obscenely expansive, but each dish is of high quality. There are also dishes that are made to order. The value is fantastic; the seafood selection and lobster alone is worthy! The food is served from noon-3pm, but we were able to last another 3 hours by loading up on desserts and last rounds of drinks before 3pm! A little buffet hack for ya.
Godmother Bake & Brunch – As the name indicates, it's an excellent place for brunch. Actually, my favorite brunch spot in Saigon. The space is airy and open, with a very unique menu that gives a special twist to standard brunch dishes. Great ambiance to stay for hours and catch up on life.
Vintage Emporium – Another great brunch/lunch spot, or just a place to do some work and get a coffee. Good food with some lovely healthy options, set in a quiet space with colonial architecture. District 1 location is cozy, and the Thao Dien location is much more grand and colonial.
Le Padam – not entirely sure how this place stays in business, since most of the time that we frequent, we are the only patron. We are so glad it's still in business despite the sharp decline in tourism because this place has the best croissant and pain au chocolate that we've had in Saigon. The cheese and wine seem nice as well, but we usually stick to the pastry.
Café Tartine – When we first moved to Saigon, Tartine didn't exist yet. So we baked our own sourdough bread. Over time, we saw this baker gaining popularity. If we had lived nearby, I probably wouldn't bother baking my own sourdough! Very solid bread with good sandwiches as well. Now there are two locations in Binh Thanh and Thao Dien.
Micro Boulangerie – a lovely bakery in the heart of Thao Dien that offers takeaway only. A variety of unique baked goods. Try their scones – so delicious!
African
Sara Ethiopian – I absolutely love that I could get Ethiopian food in Saigon. Sara Ethiopian sits on a side street of the backpacker district in D1. The owner is mighty friendly and the food is always delicious. Has vegan options as well!
Casablanca – a lovely little place serving delicious Moroccan cuisine. The service is so delightful. Great lunch set as well. Try the tagine and the orange blossom cake for dessert!
North American
El Camino Korean Tacos – Categorized this one under North American, because, well, tacos. And those are some tasty tacos in Saigon. Most taquerias in Saigon serve up tiny portions that leave me hungry for more, but this no-fuss place is very generous. Bonus point: their chips are light and crispy, just the way it should be.
The Wagon Wheel – If you are craving some comfort food, the Wagon Wheel hits the spot. Not the healthiest of meals, but the cravings for a hearty burger, country fried steaks, or mac & cheese will be met.
La Fiesta – Unlike El Camino that focuses on tacos, this joint has all of your Tex-Mex regulars. Large portion dishes served with rice and beans. Very satisfying indeed.
South American
Sol Kitchen & Bar – if you are a meat-eater, especially if you love lamb chops, you must visit Sol Kitchen. Definitely one of the best lamb chops we've had. My picky French husband raved about this for days after. The other dishes that we had, the ceviche and empanadas were both excellent as well. I'd skip the churros though, they were too doughy.
Other Southeast Asian
Prem Bistro and Café – A lovely vegetarian place on top of Kafka café. A very charming vibe decorated with photos from Tibet, good food with a mix of western and eastern dishes, and friendly service. A favorite chilled spot in District 3.
Baba's Kitchen – our go-to place for Indian takeout. The location in the backpacker district in D1 is exactly that – a little hole in the wall that is no-frills but good food. The Thao Dien location is in a luscious villa that's better for the dine-in experience. Whichever the setting, the food is plentiful and excellent.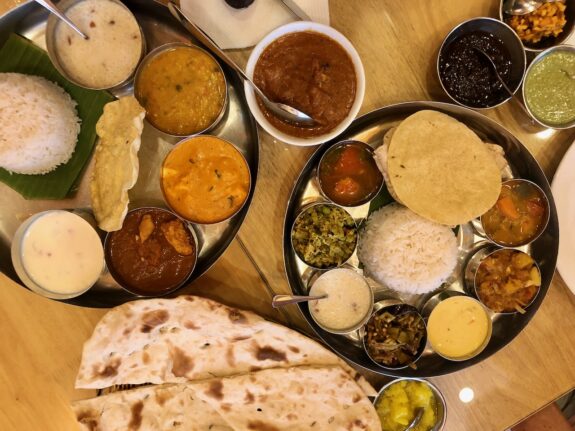 Tuk Tuk – Reliable Thai restaurant that we frequent. A few locations scattered around town. We frequent the Phu Nhuan location that's more spacious.
Kin Dee Thai Gastropub – a funky space hidden in an alley in District 1, this place serves up good Thai street eats, with a decent lunch set (but only on Friday and weekends). A good place to get drinks and small bites as well.
East Asian
Thien Huong Sushi – We've tried many sushi/Japanese restaurants around town, and this one in our neighborhood in Tan Binh district by the airport is our favorite for a casual meal. There are quite a few Japanese and Korean expats working and living nearby. We often see Japanese customers in the restaurant, which is always a good sign!
Sushi Kappo Kiyota – For some decadent sushi, I recommend this place in Binh Thanh, another neighborhood with a high concentration of Japanese restaurants. The space only seats a dozen, so be sure to call ahead to reserve. The food is made to order right in front of you, one piece of sushi at a time. Great for an intimate dinner with quality.
Com Xiu – a Hong Kong eatery that serves up tasty comfort dishes for those who crave some authentic Southern Chinese food. If you are in the mood to splurge, that billionaire fried rice loaded with fois gras, wagu beef, and more is a dish to get.
Dim Tu Tac – Best dim sum I've had in Saigon so far, and also very authentic Chinese food. The service can be kind of hit or miss depending on how busy they are and the servers themselves. Best for larger groups as the portions are quite large.
Yu Chu – This Chinees restaurant is housed within the InterContinental Hotel. Service is, therefore, superb. We've been for the all-you-can-eat dim sum brunch for around $25 pp. The price is undoubtedly higher than Dim Tu Tac, but you get to try many more dishes if you are alone or in a small group.
Drinks & Rooftop Bars
Layla – Massive selection of unique cocktails. It also serves up some great food. Randomly, the mac and cheese here are delicious. Hidden in an old apartment.
Summer Experiment – Another old apartment find. Relaxed vibe with great cocktails. This is a small place, though, so can get a tad crowded.
Banana Mama – Fun rooftop near the backpacker district. You can check out the debauchery nearby and then come here to enjoy a lovely cocktail and pleasant view.
Le Café des Stagiaires – a Shanghai favorite landed in Saigon recently. The rooftop has a stellar view over the Saigon River. A fun vibe, especially if you like the Frenchies.
Bar Hop in Binh Than
I don't go out drinking much anymore, but if I'm looking for a fun night out, we usually end up in Binh Thanh. There are a number of bars clustered within a few blocks. Our favorites are Birdy, a chill wine bar where you can order great food from Captain Phook next door, they have great fish and chips, fish tacos, and more!
Calmo is a great place for some lovely gin cocktails. If you are looking for a quick bite, Oliver's pizza provides some tasty focaccia style pizza. We usually end the night at RetroSaigon, which we called Jesus Bar, for the funny religious decor that used to be everywhere. It's a low-key place with shuffleboard and other bar games.
Things to Do
Okay, so you didn't come to Saigon only to eat and drink, though I'd argue that's the best part about this city. Here are some things to do that I recommend to my visitors:
Wander into Hems – My favorite thing to do in any city is to aimlessly wander. In Saigon, the little alleyways (hems) are so ideal for exploration and wander. This is where life happens. Get lost and get walking! Take breaks for some fresh air and cold drinks at one of the many cafés around.
Check out the Pink Church – Officially known as Tan Dinh Church, this iconic church was built in 1876 and had its makeover of the pink facade in 1957, giving it its nickname. The church is a surprising find, situated on a busy street near the bustling Tan Dinh market. I recommend heading to the Cong Café across the street, order a delicious coconut coffee, and head to the rooftop to marvel at the view and watch the city life buzzing pass below.
Walk Along the Kenh Nhieu Loc Canal – Not too far from the church is Kenh Nhieu Loc canal. This is off of the touristy path. From the church, you can reach the canal within a 10-minute walk. The vibe is much more lively at night, when the restaurants and cafés are buzzing with people. A very local vibe, if that's what you are after.
Temple Hopping in Chinatown – I always love visiting Chinatowns around the world to see how my heritage has been preserved and modified across the globe. Vietnam has a significant Chinese diaspora. The language is heavily influenced by Mandarin (something like 70% of Vietnamese words is from Chinese). While temples can be spotted across Vietnam, I enjoy spotting my heritage in Chinatown. Check out Nghia An Pagoda and Thien Hau Temple if you are in the area. They are magnificent!
Visit Notre Dame Cathedral and Saigon Central Post Office – These two historical landmarks from French colonial days are situated next to each other in the city center. The post office, while tourist central, still operates as one. Great place to send off a postcard. Definitely visit either early in the morning or late afternoon at dusk. One, it's less hot, and two, you can avoid the tourist buses.
Meander the Book Street – The book street sits right next to the Post Office. Every stall sells a mix of new and used Vietnamese and English books. Some shops even have very unique old books. Given the touristy nature of the area, book-ish gifts can also be found here.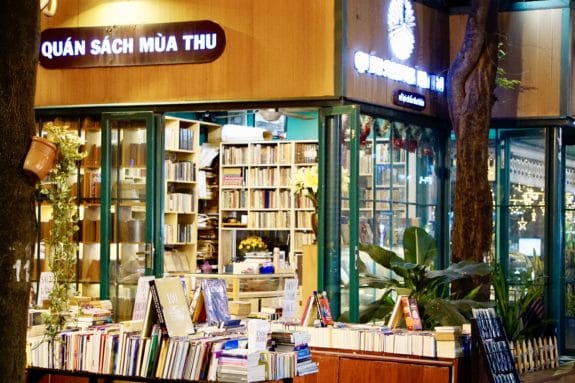 Walk Down Nguyen Hue Walking Street & Check Out Café Apartments – Turning old apartments into little hidden cafés is the thing to do in Saigon, which is one of the reasons I love this city so much. On Nguyen Hue Walking street, there is the café apartment, where nearly every apartment in the building has been transformed into cafés or boutiques. At night, the building beams off a unique hodge-podge of lights. The walking street is also buzzing with activities on weekend evenings with locals gathering to spend time together.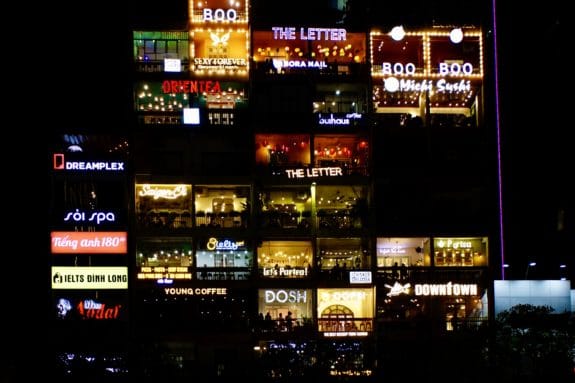 Visit Ben Thanh Market – This is the market to visit for tourists since it's a lot more spacious than typical local markets and have some souvenirs stands. In the mornings, there are also food stands that are typical of open-air markets. The surrounding neighborhood is fun to explore, so you might as well stop by!
Hope you find this post useful. If you are a Saigon resident, check out my guide on Saigon Living!