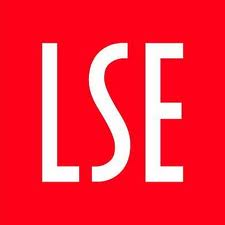 A few months ago, I wrote a post on my thoughts on the LSE MPA after my first term. Now that I have completed the year and am in the final stretch preparing for exams, I thought it's time to do a bit of update on how I really feel. It's admissions decision time, and I've received a lot of emails from people, so this is a good time to share.
I am pursuing a degree in MPA International Development, so this will be a more program specific post than the previous one. I came into this Program directly, less than two months, after my service in the Peace Corps. This is an important factor. I've received emails also from currently serving volunteers, and this is something I stress: being abroad for the 3rd year in a row may not be as easy as you think. I will expand on this later.
I must admit that a big reason why I did this program was the finances. LSE gave me money and in comparison to the other programs that I was considering (Columbia SIPA, Johns Hopkins SAIS), this was substantially cheaper. If I could do it again, would I still make the same choice? maybe, maybe not. But either way, I would have liked to know what I know now.
The Academic
Your first year in MPA International Development consists of 5 units of courses. 1/2 unit is a term. However, all exams take place in June. You are required to take four core classes, 3 of which every MPA has to take, and a development management core. I was concerned with the lack of choices, and it turned out to be a big source of unhappiness. I was stuck with these 5 classes for the entire year. Most other programs, you switch up the classes at the semester, giving you a fresh start after Christmas break. While the courses aren't terrible, they are definitely not ones I would voluntarily take. I think above all factors, this should be your number one consideration. Something I definitely wish I had considered more. You will spend all day everyday working for these classes, and you want to make sure you'll love it, or at least like it a lot.
The approach of these MPA classes in the first year is highly theoretical. For someone who did undergrad in a business school, this a difficult adjustment. I really did not value the practicality of my education from undergrad until I am here forcing to read all these theoretical academic articles that I am not sure how they apply to the real world. This is certainly a personal preference. The LSE MPA differs from others in that it has a dissertation component and is a gateway to PhD should you wish to pursue. If you like to really delve into a subject and know it really well, this is for you. If you want to survey a wide range of courses and know enough about each one but not to become a super expert, then this is probably not for you.
One little story to illustrate the theoretical-ness of this program: One day in my development management seminar, I was so frustrated with all the theory, I point-blank asked the professor, "With your experience working in the World Bank and the field, did you ever use any of these theories?" he said, "well, to be honest, you never use these". He then tries to encourage us that this may be the last chance we can indulge in academics. The unfortunate thing is, MPA is suppose to be a professional program, and I didn't come here to indulge in academic exercises. Side note: this development management and policy course is taught more like an intro to IR theory class. I feel we are trying to apply IR theory to developing countries, which I don't find all that useful in solving today's development issues.
Furthermore, it can feel incredibly frustrating when most other MSc students only take 3 full units of classes plus a dissertation in the summer, you are stuck with 5 units of classes. Something doesn't seem to add up.
Finally, the UK system is bizarre and is a big source of stress. There is very little feedback and you need to be incredibly self-disciplined to on top of things (which I am really not). Essentially, there are few things that you have to do, but there is a constant looming dark cloud of exams hanging over your head. This is a big complain that I've heard from many, not only within the MPA, but other MSc students as well.

GPPN Dual Degree
The LSE MPA is in the Global Public Policy Network where students can apply to pursue their second year at Columbia SIPA, Sciences Po, Lee Kwan Yeu School of Public Policy in Singapore, or Hertie School of Governance in Berlin. The website makes it seem that it's pretty easy to do this. In reality, it depends on where you want to go. If you are aiming for Columbia, competition is fierce and there is no rhyme or reason as to who gets in or who doesn't. Since there aren't any grades by the time you submit these dual degree applications, they base on your original application to the LSE and a few essays. SIPA is the only one that has multiple essays, four to be exact. The rest only requires one motivation statement. And for the other programs, it's pretty much if you apply, you can go (Sciences Po may have a bit of competition, but not much).
Toward the end of my decision process last year, I was actually very attracted to SIPA. I didn't receive the acceptance until very late in the process and by then, my mind was already set on LSE. When I didn't receive much financial aid from SIPA, I didn't bother to sway my decision. The truth is, SIPA curriculum fits me better. Luckily, I was one of 7 this year that received a spot at SIPA for dual degree (19 applied this year, usually about 1/3 chance). I am very fortunate that things work out this way. But I would strongly advice people to go to the school they'd most want to go to irrespective of the dual degree option.
The Professional
MPA is suppose to be a "professional degree" right? Well, the LSE MPA definitely has some work to do in this regard. I felt there was very little guidance in finding internships and becoming prepared for various professional settings. The LSE itself has a decent career service, but has a main focus in banking and consulting recruitment. Also it's really far too small to serve the entire university. You have to book ahead for everything and it's always a race to get a spot. I attended a few career fairs and they were more like a career zoo.
The MPA itself has a lady from LSE Career Service who is dedicated to the MPA program. However, she comes to the MPA office one day a week and you can book a 20 min appointment with her. Again, it's always a mad race trying to get those appointments. The MPA itself has organized a few "professional" events, but they were all pretty terrible and pitiful. One alumni panel that I attended had 3 people – one just graduated, the other was a PhD student and I honestly can't remember what the 3rd person did.
If you want a career in EU, then this is a good starting point. However, if you think doing this degree will help you stay in the UK after, think again. The new coalition government is taking away post-study visa starting next year. If you want to work in the US government, definitely consider SAIS or SIPA instead. They really don"t recruit here much. With that said, if you are trying to get into finance or consulting in Europe, LSE is one of the best places to be.
The Social Scene
The LSE doesn't have much of a campus, and their residence buildings are scattered across London. This isn't like a US school where if you live in university housing, you are usually near the campus. Trying to be cheap, I picked the residence that is farthest from campus. This also added to the frustration. Computing is not so fun when you gotta lug around a laptop and books. If you are someone who are most productive studying at the library, then live near the school. Otherwise, you will spend half your days commuting and feeling very frustrated.
Because this lack of campus, I find my friends living in different areas of London, making socializing that much more difficult. These are things that I never thought would really matter, but they do. When you've been stuck in your shoebox room for 10 hours writing a paper, and all you want is to hang out with your friends with a beer, it sucks that they live far away.
I didn't really get involve with extracurricular activities, which probably adds to the frustration. In the first week of school, there is a fair for all the student societies and whatnot. Again, it was entirely too many people and incredibly overwhelming. I think the positive aspect with the other policy schools like SAIS, SIPA or Kennedy is that they are self-contained so the extra-curricular are targeted toward people within these schools. LSE MPA itself isn't big enough to have such activities, but when you get lumped in with the rest of the LSE, it's really overwhelming.
So, is there anything good?
Yes! The LSE student body is probably the most diverse that you would encounter. Befriending this dynamic group of people is really something. Let's not forget the LSE name. It carries certain level of prestige that makes people go wow. If you discount the grading and the strange, archaic system, this is actually a good place to learn. If you want economics training, there is no better place. If you are someone who really likes to dig deep into an issue and learn a lot about a few subjects, this is the place for you.
London is actually a fantastic city if you can find time to enjoy it. While studying in Europe isn't like studying abroad in Europe, there is still sufficient amount of time for you to take trips to wonderful European cities. This is a big plus about going to school here.
Post-Peace Corps
If you are a serving volunteer thinking about this program right after your service, I'd suggest that you think seriously about whether you can spend another year or likely two abroad. Coming from Cameroon, I thought, oh, London is a developed country, there's running water, electricity, Internet all day long and I can get anything I want. I'll be just fine. But what I failed to realize is how much I would miss being closer to my friends and family after those two years. Furthermore, there aren't many RPCVs here at the LSE and the RPCV network in London is just beginning and isn't strong yet. I wish there were more RPCVs around who I could talk to. I've lived abroad a lot even before the Peace Corps, but this reverse-culture shock was like none other. Take this into consideration when you make the decision. It affected me more than I had imagined.
All in all, you need to be disciplined, open-minded and find charm in gloomy London weather. My thoughts are mine, and it's not a true representation of how everyone feels. There are those who really love it, but then there are those who hates it so much that they think it's worth it to just drop out of the program. Like anything, there is a range of opinions. Take it for what it is, and good luck in your decisions!