Happy Halloween! Somehow, November is upon us, the first snow of the year came and went, yet I had not written much about my time thus far at Columbia SIPA. Life has been busy, but in a positive and fulfilling way. Columbia is a magical place. I feel myself growing all the time.
Everything I thought I wanted out of life and career changes constantly as I become inspired by a speaker, a conversation with professors/fellow students, or an intriguing lecture. People say you need to come to graduate school with a clear career purpose and direction. That makes sense, to a degree. I knew exactly what I wanted, or so I thought. The soul-searching is incredibly confusing and scary, but better now at 25 than 30 dull years of being an office monkey later and then experience some severe form of mid-life crisis.Tho perhaps this process never ends, but I am learning that it's not a bad thing to learn about oneself.
Anyway, all that to say that it has been an exciting few months at Columbia SIPA. This place is everything I had expected and more. I am being challenged in ways beyond my wildest imagination. Beyond academics, I find myself asking very big questions about life, global poverty, financial crisis, and more. When you have a diverse student body where people are interested in subjects ranging from energy, to development, to international finance, to security policy, conversation with your peers keep your mind constantly active and thinking of problems from different angles.
While academics is an important part of SIPA, and its wide range of course offerings helps tailor one's graduate education to his/her interest, I find that the most valuable aspect of being at Columbia is the experience. It's the diverse student body that I described, the array of career panels that help you learn more about what xyz actually does, the fact you can decide at 5:30pm that you will spend your evening listening to Jeffrey Sachs, the President from xyz country, or the UN representative speaking about one important issue or another, and the array of activities that are constantly happening not only at SIPA, but on the Columbia campus as a whole. In the end, academics constitute only a fraction of your SIPA experience, and taking advantage of all that Columbia has to offer, and cultivating this network of amazing student body will serve you well into the future.
Some highlights of Columbia SIPA happenings thus far:
During the 2nd week of classes, my concentration (International Finance and Economic Policy) took us to a campsite two hours outside of the city for a little bonding experience. I got to meet a lot of cool 2nd year students. The downside of being a dual degree student is you get caught in a weird limbo between being new, but also a 2nd year.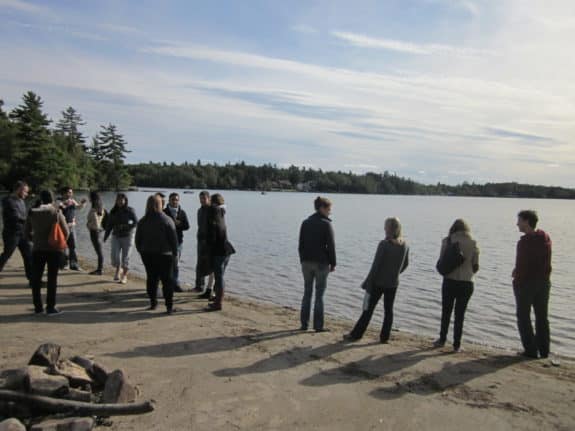 SIPA Student Association (SIPASA) throws many good parties, and the boat cruise along the Hudson is one such event.
One day, randomly, a market appeared at the Columbia Quad.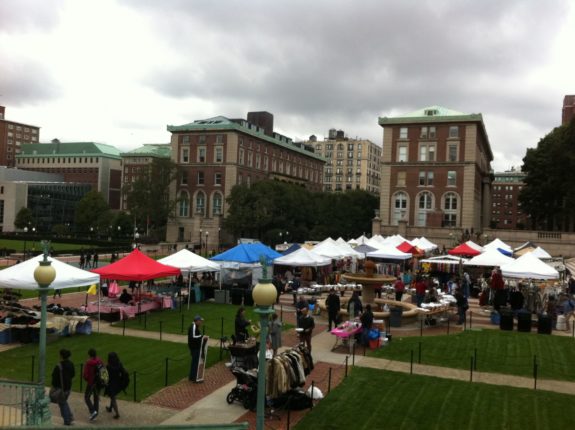 My love for Africa has not died and I joined SPAN (SIPA Pan-Africa Network). They hosted Taste of Africa during the first week of classes for students to try out different dishes from the continent. To create the atmosphere, African music was played; when P-square came on, I felt at home. Just a little plug for SPAN, we are hosting the African Diplomatic Forum open to all, so if you are in the NYC area, come join us for this exciting event!