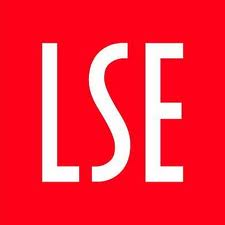 So, it occurred to me that I may have been a bit harsh on the LSE. I blame it on my Asian upbringing where I demand improvement even when things are already really good. Tiger Mom in the making, anyone? (I just started reading Amy Chua's book: Battle Hymn of the Tiger Mother. But that's another post for another day.)
An Asian mother tends to focus on the less than perfect aspect of everything and demands improvement. I believe that's how I have been in reviewing the LSE. Let me just strip away the Tiger Mom a bit and be the Western Mom in praising good behavior, shall we?
Prospective students must think, this girl is insane, how could there possibly have so many faults to a school that's as famous as the LSE? And to conduct any good cost-benefit analysis (ahem, thx LSE education), one should hear not only the costs, but the benefits, right? So here is a list of the Good Stuff:
Reputation
I'm not gonna lie, when you go out there and drop that you are studying at the London School of Economics, anyone who knows anything about anything will turn their head and immediately think you are smarter than you might actually are (certainly the case for me, I feel). From North America to East Asia, you drop the LSE name, you get a little ahead in the line. This is the single most appealing thing about having this education. The little annoyances aside, having this name on your resume and being a part of the LSE network goes a looooong way in the future.
Diversity
With a reputation like that, the LSE attracts some pretty darn bright people from around the world to not only come to study, but also to teach. Study alongside various cultures provides interesting background for discussions. Via my development class, I learned a lot about how things go down in Turkey, Ecuador, Brazil, Madagascar, etc. Reading about how things function in textbook and academic journals is one thing, hearing personal accounts is completely the other. Given its central location between the Americas, Asia, Africa and obviously Europe, this level of diversity is difficult to find elsewhere.
Cost
I laughed when there were student mobs protesting against tuition raise to £9,000 (approx US$15k). Try finding an Ivy for that little. While that price tag is for undergrad and master programs cost more, yet when it's all said and done, the tuition here is still much less than most reputable US schools. Sure you don't get all the bell and whistle (no super fancy classrooms, campus, unlimited printing, spanking new gym, etc), but if you honestly just want to pay for you education and be done with it, then the LSE is great value for money.
Library
Perhaps not the best architecture design for a study space and definitely always over capacity, the LSE library still hold the title for the biggest social science library in the world. If take out the frustration of trying to find a spot there to study, that library is a gem of information. Any book you could possibly want relating to the social sciences field, you can find. Furthermore, as a student, you have access to a massive quantity of online databases full of academic journals. If you are into research, you can do it to your heart's content here at the LSE.
Public Lecture
LSE has stellar public lectures. I wish I wasn't spread so thin and were able to attend more of them. Big names come to the LSE ALL the time and it doesn't even phase us anymore that so-and-so-super-famous is talking tonight. We are so spoiled that we shrug it off and say, eh, someone else famous will be here next week, I'm too busy this week. All the lectures are recorded on podcast so while missing them isn't the end of the world, there is still something about seeing famous people speak in person.
Education
Obviously the LSE provides good education, otherwise it would not have the reputation that it has. While I am unsure on the practical relevance of courses that I had to take in the MPA program, I am pretty proud of my ability to rattle off important authors in the field. That is something I never took away from previously more practical education. Now that exams are done and I can think rationally, at the end of the day, my mind has been very much enriched and I now have even more esoteric and interesting things to toss around at dinner parties.
And I can't stress enough, if you want to get some solid quantitative and econ education, there is no better place than the LSE (the fact my two econ exams nearly killed me was pretty solid proof).
These are just a list of things that are great about the LSE off the top of my head. Fellow LSErs, feel free to add things that you find are stellar about this institution!