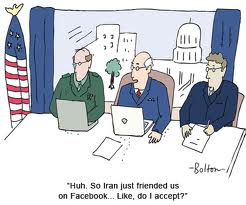 I cranked out over 1,000 word today on an essay. Although I somehow don't feel accomplished because I foolishly thought I could write all 3,000 words in one day. That was silly. I spent most of my days doing this, though there were some long lunch breaks. I got bored. Really, really bored. And then came the urge to want to know what my friends were up to, and… no Facebook. sadness.
But that was about all there is to report. I did not reach for the F key once during the first half of the day, but during the second half, I was so bored with this paper-writing, I craved access. Yet despite with few bouts of craving, it really hasn't been that bad. I suppose just like anything else in life, you get used to it. I got used to living without running water. I can get used to living without facebook, albeit temporarily.
Now that I realized it's really not that big of a deal to cut Facebook out of one's life, I'll cut back on the reporting. Perhaps once a week, I'll check in to make sure I haven't flaked out and went back into the dark side.
Have you ever tried to cut Facebook out of your life? What was your experience?