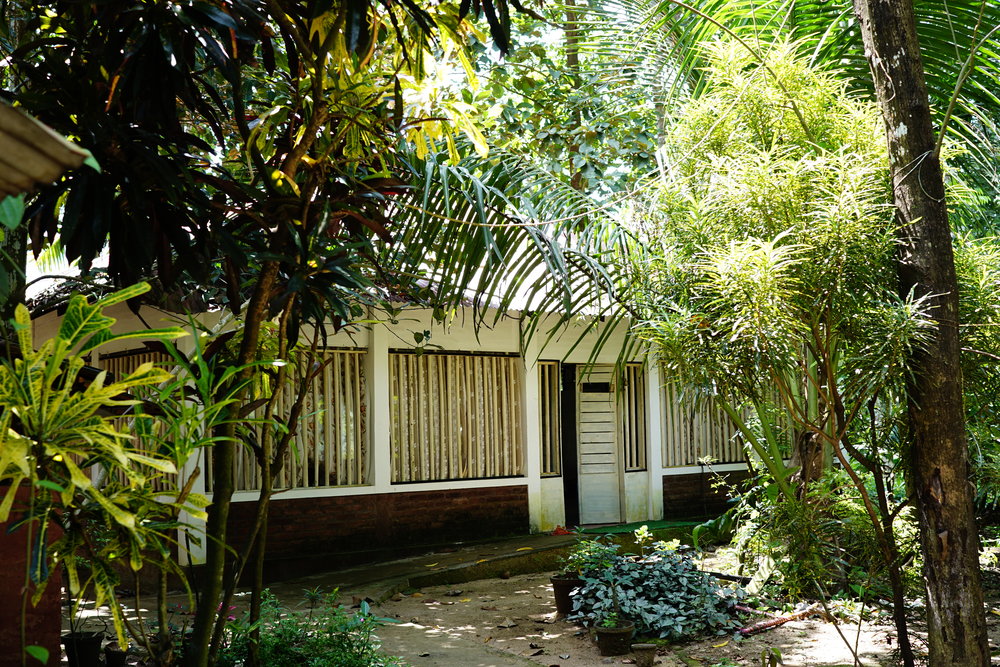 On the start of a new journey, each day is filled with incredible newness. When a day goes by, it feels as though a week has passed. My 30s has been this way thus far.
Several months ago, I felt my life was losing direction. The corporate grind and the comfortable Shanghai life bored me. I needed clarity, some time for myself to think, and just be. So, I literally googled, "yoga retreats", and BookYogaRetreats.com showed up. I looked through the website, plugged in the dates around my birthday, and quickly narrowed down to an 8-day Yoga Detox retreat at Saptrashmi. The price is right, and the settling seems idyllic. I booked it, and didn't think about it again until I boarded the flight.
Tarun, the yoga teacher whom I had communicated via email, told me the driver will have my name on a sign. My flight was delayed by an hour, and customs took forever. With roaming not working, and no wifi at the Kochi Airport, I hoped he would still be there when I step out.
It was total chaos outside of the airport. There were hundreds of people waiting, and many, many names on signs. It was a miracle I spotted my name! The rest of the journey was smooth. Despite only 30KM away, We drove over two hours to arrive at the village of Velloor in Kerala.
The cottage houses are family home of an Indian couple, Swami Shooniyem and Sulekah. It's hidden in a jungle-like setting on the riverside. My room was very basic; you do get what you pay for. Since it is set amongst the jungle, it's not ideal if you are afraid of bugs of any kind. There is a detached bathroom with Western toilet and running water. But, no shower. Good thing I'm a pro with bucket baths!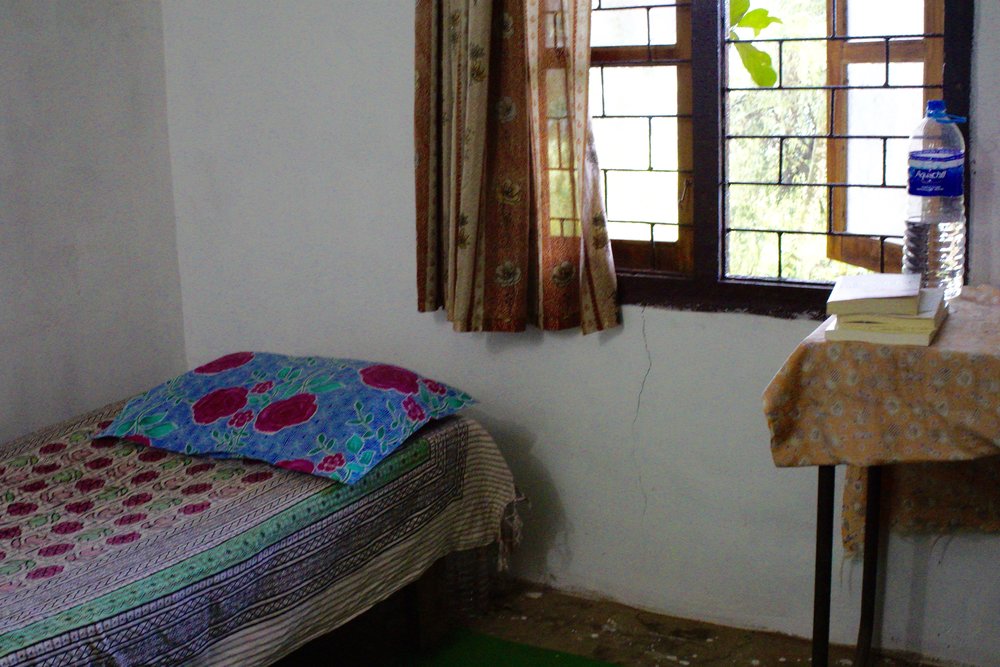 Morning Routines
The days are structured. The morning begins with a glass of warm water at 7:30am. Then colon cleanses – quite literally water injected into the bum and then let nature do its thing. After you do your business, then it's time for throat and nostrils cleaning. For throat cleansing, you drink 3 glasses of warm salty water, then massage inside of your throat to let the water come back out. Essentially, you make yourself purge, letting the salt water cleanse the track. Finally, nostril cleansing. With a jug designed for this, salt water is pour into one nostril and let it out the other.
I began the first day of these treatments on my birthday. Talk about getting out of my comfort zone! Ask, and you shall receive. The new experience is great symbolism on what I wish to achieve this decade.
Post cleansing, the day then continues with morning herbal tea, then 90 minutes of morning yoga. The morning finishes around 10:30am with a plate of fresh fruit. Then, it's free time until midday meditation, then lunch. The afternoon is free time and massage/steam therapy. The setting is not at all like a spa, but it gets the job done.
Afternoon Reflection
For the rest of the afternoon, I usually do a combination of some reading, some writing, and a stroll in the village. At 5pm, we gather again for herbal tea, then another 90 minutes of yoga at dusk. We have dinner around 7pm. I wrap up the day with a warm bucket bath after dinner, and am usually asleep by 10pm.
All of the meals are vegetarian and home-cooked. I seldom feel hungry, other than the occasional morning. After all, my body has been fasting for 12 hours since dinner. My sleep cycle follows the natural rhythm of the sun. At 6am, I'm awakened by the cacophony of nature's sounds. By 9 pm, there is not much else to do, and I am naturally tired.
It's funny how I gripe about the routine of the corporate grind, yet have no qualms about falling into this routined life at a yoga retreat. Perhaps because it's only temporary, and I welcome the opportunity to not rush to this and that place for tourist attractions, but instead have ample time to daydream.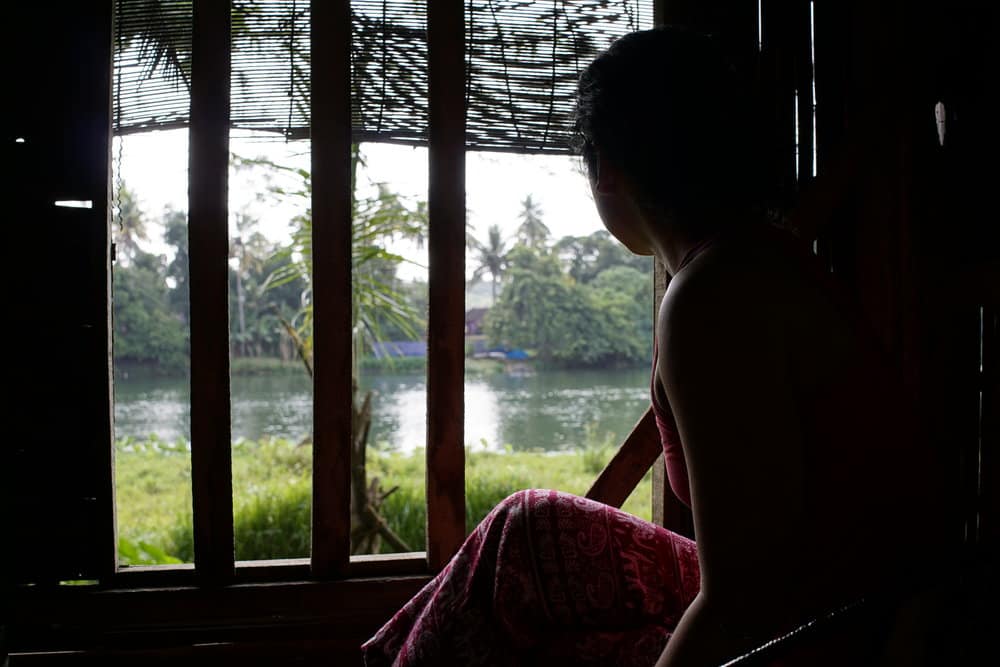 Beautiful Community
This quaint village life has been my introduction to India. I am grateful for Tarun's guidance, and the family's hospitality to ensure our stay is authentic, yet comfortable. My mind has been refocused, and I'm ready to see where my 30s takes me. I hope to return to this fascinating country many more times in the future; what a rare gem to have such rich cultures preserved in today's rapidly globalized world.