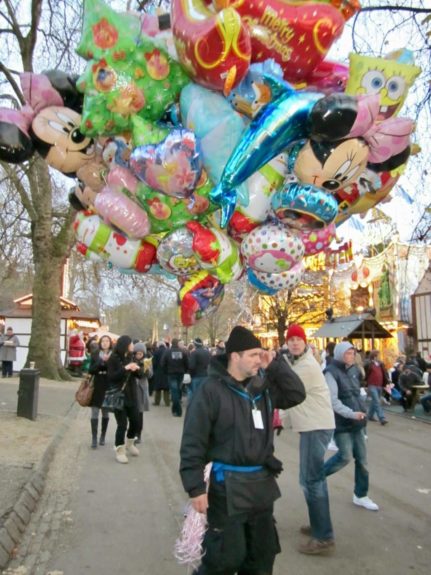 People take things for granted, that's a fact. We are now in full swing of the Christmas season, and some people complain about the over-the-top-ness of the season. I was one of those those who complained until I lived in Cameroon for two holidays seasons where you have no idea it's Christmas until the very day. I missed the cold, the snow, the trees, the decor, and just about every other obnoxious Christmas related things you can think of. Last week, a trip to Winter Wonderland in Hyde Park cured all of that, and officially kick started Christmas for me.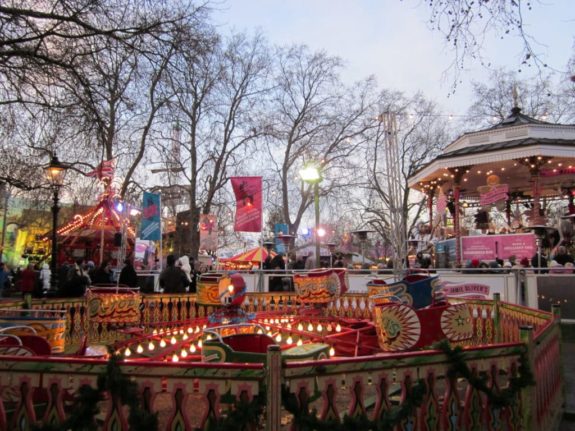 I've visited Christmas markets in my previous trips in Europe – in Berlin, in Bath, etc., but my previous experiences would describe these markets as cozy, charming, lovely, quiet. Usually there were stalls of crafts and Christmas gifts, some people selling mulled wine, sausages and other Christmas market-type food. There were always pretty lights.
The Winter Wonderland, however, is Christmas markets as I knew it, on crack. It is so over-the-top and crazy to a degree that it's nice; the holiday frenzy brings out the little kid in everyone. I was there with a few Americans, and we all said, "it's too bad the US doesn't have Christmas markets." but then we quickly followed with, "well, if American were to do a Christamas market, it would look a lot like this."
Winter Wonderland is less of a market, but rather, a carnival. Besides your typical stalls of gifts, food, and drinks, there are rides and games like you would see at a county fair – fluorescent lights galore. I admit it was all a bit much, but I really appreciated the festive spirit. Sometimes, it's nice to simply be surrounded by happy people.
My friend Siobhan is finishing her service in Cameroon this week and will make her first stop in the "real world" in London to see me. She loves Christmas and I can't wait to take her here and see how she reacts to it!
I am looking forward to a Christmas season with lots of holiday cheers, and most of all, with family and loves! These are simple things that I will never again take for granted.