One of the many reasons we put an end to nomadic living was missing a community. Yet, forming a community in a new city doesn't happen with a snap of a finger. The steps to forming quality connections can be tedious and a little awkward. It's a little like going on many friend dates, and hope the conversation clicks. As a couple, it's easy to get complacent since there is a built-in hang-out partner. I am certainly not as aggressive in making friends as I did once I first arrived in Shanghai.
Choose "Hell Yes"
Awkward as it may be, the effort is essential. My strategy thus far is tapping into various alumni networks, and see who is around. Fortunately, the international expat community in Asia is fairly mobile, and we've received a few introductions from our Shanghai friends. Having been on the more established side of the equation, I know the feeling of meeting a new-comer. "Are they here for long? Is it worth my time?" Just like dating, a friendship is formed when there is some chemistry.
The other strategy is attending events and hoping to meet someone. Though this method requires being very selective. On Facebook, one can easily find multiple events for every day of the week here in Saigon. Last week, I mulled over a particular activity for a long time, feeling the guilt to "get out there". I ultimately decided against it since I didn't feel "hell yeah" about it. This approach applies to making friends, or dating, or work, or anything else in life. We all have enough obligations in life that when there is a choice, choose "hell yes".
Co-working Spaces in Saigon
Through the Peace Corps network, I connected with a girl who also served in Cameroon right after me (what are the odds?). She's working remotely in Saigon for a U.S. foundation, so she introduced me to the co-working community here. We spent a day at Co-Space, a small women-focused co-working space that has a lot of connections to the non-profit activities. I briefly met with the founder, Anne, who is very personable and has been Saigon for a long time. I look forward to meeting awesome women via this network. One day pass at Co-Space is ₫180,000.
Another great space that I checked out was Spiced. This co-working space hosts community lunches every day. One of the co-founders is a trained chef, and he cooks unique meals every day to bring people together. I really love this concept. Sometimes, a co-working space can feel isolating, especially for a new member. Food brings people together and provides an open opportunity to chat and forge connections. One day pass at Spiced + lunch is ₫250,000.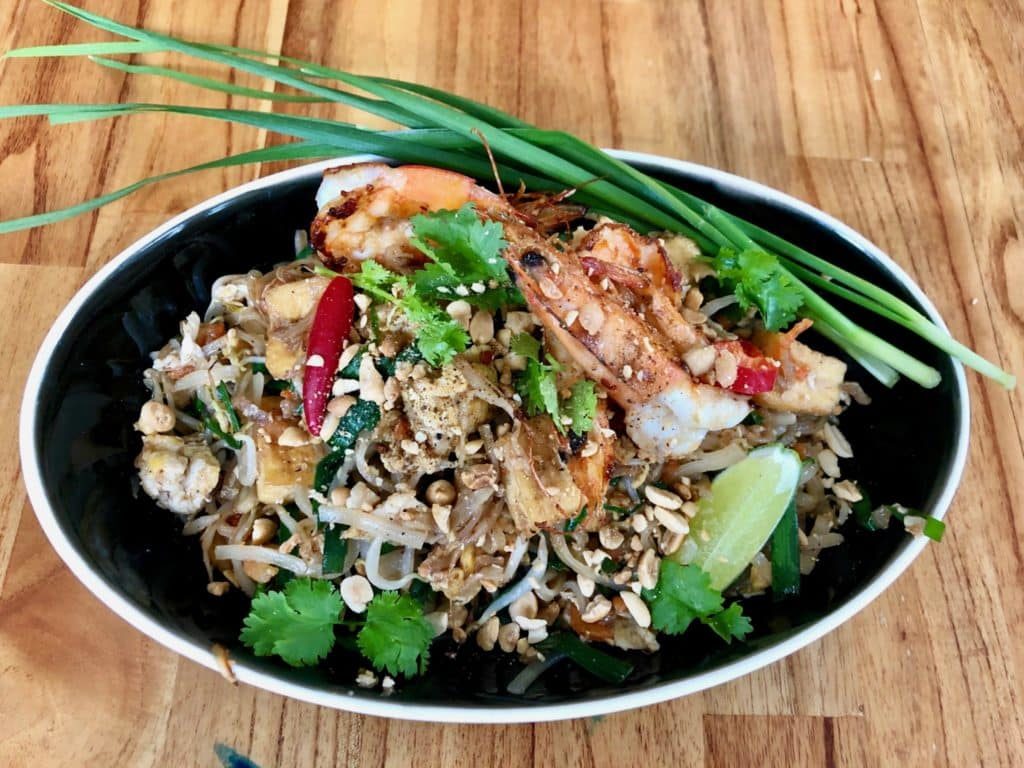 While co-working spaces cost a lot more than hanging out at cafés, the investment into a community is worthwhile. Speaking of cafés, my go-to spot is The Coffee House. They are the Starbucks of Saigon, located all over the city with lots of tables and well-position outlets. Never a problem to buy a coffee and sit all day.
Cultivate Substance
Ho Chi Minh City is a popular destination for digital nomads, so co-working spaces are all over town. People were surprised when I answered "at least a year" when asked how long we plan to stay in Saigon. I suppose the digital nomad crowd moves in and out every few months or so. The freedom that comes with mobility has a social cost that's not often talked about. The ability to work from anywhere and move at a snap a finger is fantastic, but so is having an in-person conversation that moves directly beyond the surface. Small talk can get very exhausting.
As the saying goes in Cameroon, "small small catch monkey", or baby steps for the non-pidgin English. Substance requires cultivation, and cultivation requires time.
This little place hidden in the alley in District 1 has two locations across from one another. The décor is charming, the service is lovely, and the food is delicious. The menu is rather extensive. Look forward to returning and trying other dishes. The price is slightly higher than the more "local" spots that aren't targeting foreigners, but I see that as a fair exchange for English speaking staff and a nice ambiance.
Wandering Snapshot: Saigon Hems
A hẻm, is an alleyway. Saigon has thousands of them, and this is where life unfolds. Wandering around in the alleys gives a glimpse into local life. It's where some of the best street food is located. The Saigoneer regularly put out their favorite hẻm gems! This week, we wandered around the hẻms in our Phu Nhuan neighborhood and captured life in the alleyways.