One of my favorite ways to travel is to walk around aimlessly in a city, alone, without a map, without a destination. But simply being in that place in time and soaking in what the city has to offer. No stress of finding the next monument or restaurant. Just going with the flow. When I get tired, I sit down for a cup of coffee and people watch. Blissful.
This afternoon, the sun finally came out in Shanghai, so I took the chance to wander around my neighborhood in Jing'an (静安). I took paths that I haven't taken yet, not having a clue where it may lead me. In any case, if I get lost, I can always ask. By taking the road less traveled by, you get away from the glitz, the shopping, the traffic, and you discover the people, the history, and the charm.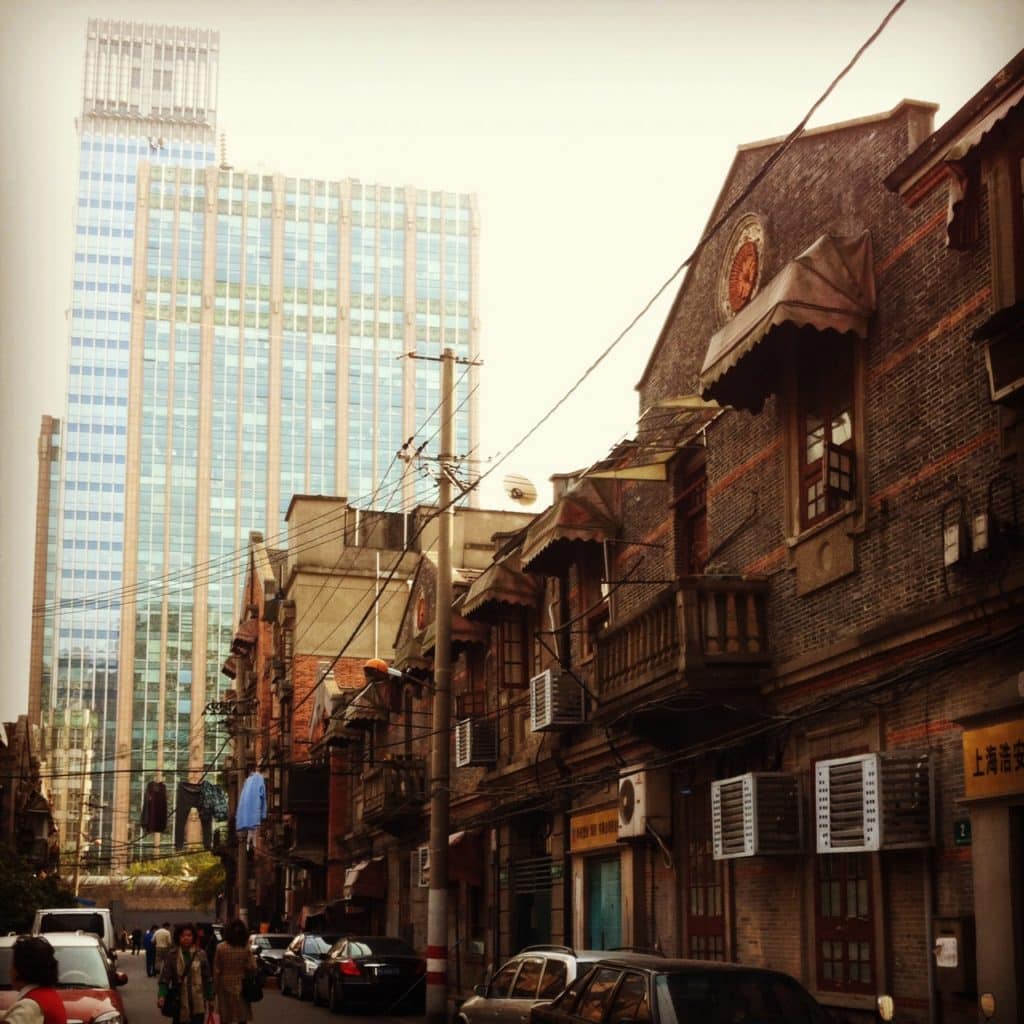 Jing'an is a historical neighborhood that has been built up into a commercial center over the years. I love old architecture, and I thus love roaming through these old houses that are nestled between skyscrapers. On the main roads, you have Gucci and Prada, but here, you have mama selling fruits and candies on carts, the way I remember from childhood. There are old bicycles that are still being used to transport goods.
The archway that has family names engrained within, showing a deep history. What are the stories behind these doors? Who used to live here? Don't you want to know? This is the China that I had only been able to read about in books, and seen in films, but now, I get to experience it. I can't wait to explore this country and to get lost in many more places. I hope that China hasn't sacrificed too many of these historical neighborhoods for its rapid economic expansion.