We traveled in and out of Santiago numerous times during our month-long stay in Chile. I loved the artsy cosmopolitan vibe that the city exudes. If you get a chance to visit Santiago, here are my recommendations!
Accommodation
In total, we were in Santiago 3 different times, and we stayed in three different AirBnBs that were all near Lastarria/Bellas Artes neighborhood. The rates were really affordable, with ample choices. We like the ability to cook some of the meals to cut down on cost.
Between a private room in an artsy flat by the Fine Arts Museum, a fancy AirBnB+ apartment near Teatro Teletón (not quite worth the +, in my opinion), and an airy two-bedroom by Santa Lucia Park, we saw a great deal of the city. All of these locations are very walkable and close to public transport.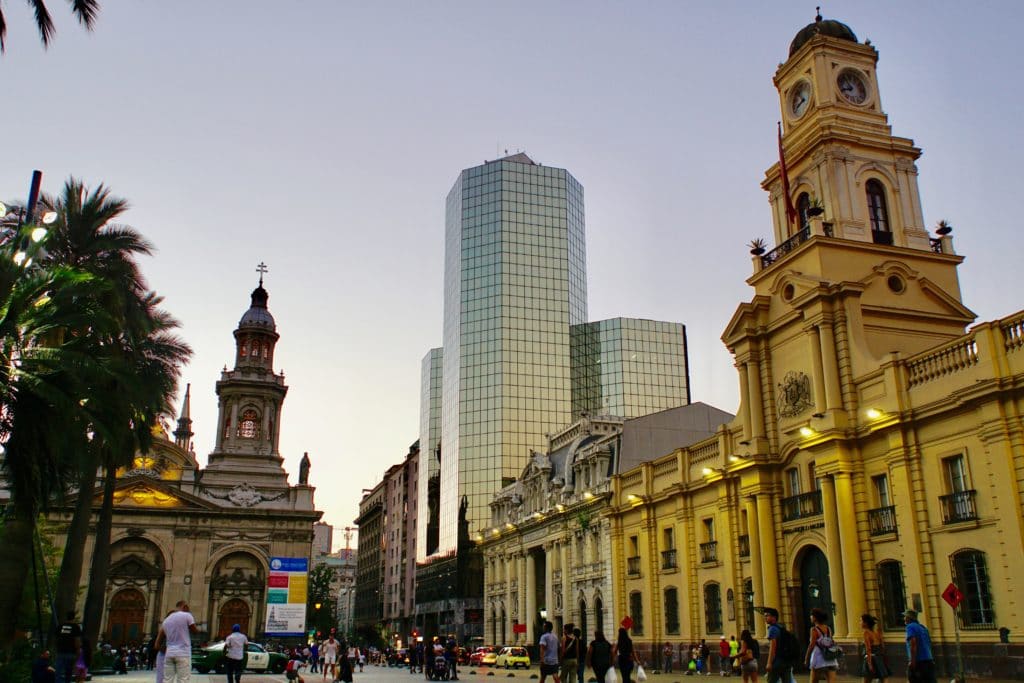 Things to Do
Unlike many historical-market-turned-tourist-destination, Mercado Central still has stalls that sell fresh fish and a wide variety of seafood. In the center of the market is a massive tourist trap, outfitted with linen tables and colorful decors, ready to serve the tour bus crowd. I recommend following the locals to the stalls on the edges of the market. The experience is a little less posh, but after all, it's a market!
Very informative museum recounting Chile's struggle under Pinochet's dictatorship. Plan to spend quite a few hours here, and be prepared to leave in a somber mood. Just yet another reminder of why power cannot be concentrated to an individual. The world needs more compassion and less extremism.
To cheer up from the imagery of human suffering, I recommend head across the street to Qunita Normal Park to see Chilean families enjoying life. We went on a Sunday, and this park is filled with weekend activities – bubble football, real football, art stations, vendors selling toys, and food. Visiting a local park is always such a joyful experience.
On hot afternoons, this museum makes for a great hideaway to pass the time. No entrance fee, though a donation is always recommended to cultural institutions. The architecture is a gem, though its collection of contemporary didn't make much of an impression. Nevertheless, an excellent place to visit and dodge from the afternoon sun if you are in the neighborhood.
Weekend Street Fair in Lastarria
On the weekends, artisans bring out their finest goods on the pedestrian street Jasé Victorino Lastarria in Barrio Lastarria. Jewelry, maps, art, toys, clothing, and other eccentric vintage market finds. Restaurants and bars line the area, giving the space a vibrant vibe. Street performers congregate around here as well. My favorite was a paper-maché puppet rat, sticking out of a trash can, making jokes at passersby. Despite not understanding a word of it, I could tell the content was hilarious, bordering inappropriate!
From Barrio Lastarria, we stumbled upon this cultural center. It houses a unique bookstore, café, and a series of various exhibitions. Dancers from local groups come here to rehearse. The restored architecture is fun to photograph and to admire. Worth a little detour if you are already in Lastarria.
Paris and London are such iconic cities that there is a neighborhood in Santiago called Paris-Londres. Something about cobblestone streets always enchants the soul. This little neighborhood is only a few blocks wide but is a site of a former torture chamber under Pinochet's government (Londres 38). Somehow, you can sense the complex history when walking through these quiet streets. Today, the area houses a few hotels and the occasional photo shoot taking advantage of the picturesque background.
Barrio Italia is such a quaint neighborhood that I wish we had discovered earlier and spent more time here. Many of the old Italian buildings have been transformed to house unique boutiques, cafés, and eateries. Unlike the rather touristy historical center, this neighborhood feels down-to-earth. On Calle Caupolicán, an entire street full of antique shops exist, with experienced handyman restoring old furniture and giving them another life.
Of course, there are old books as well. My favorite was this second-hand book store with books stacked literally from floor to ceiling. It seems like a fire hazard, but more impressive is how anything gets found among this incredible pile!
Barrio Bellavista is known for its nightlife. For some reason, I pictured it as a backpacker scene filled with standard bars and clubs. I thus hesitant to visit. On our last day, we didn't have much to do, so we decided to check it out for kicks.
Boy, was I wrong! The neighborhood is edgy with eclectic street art everywhere, sprinkled with funky bars, and sure, a few clubs. Overall, I was very pleasantly surprised by the authentic vibe. After three-weeks in Valparaiso and then discovering this art-filled area, I will forever associate Chile with vibrant street art.
Good Eats
This little bakery café in the Bellas Artes neighborhood serves up some really delicious bread and baked goods. Go right around 9 am when it opens for maximum fresh goodness!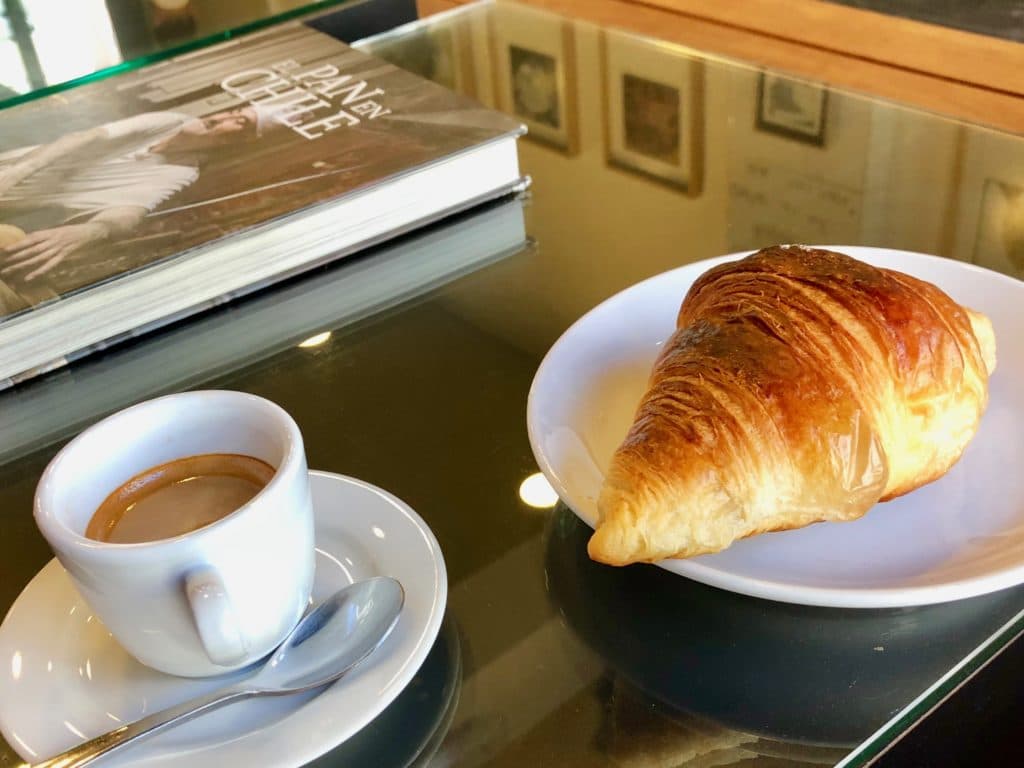 On our walk to Barrio Italia, we stopped here for a break. Located along a busy road, this café was a charming oasis. I loved sitting by the window and watch the city does its thing. Top-quality coffee. The food looked delightful, as well.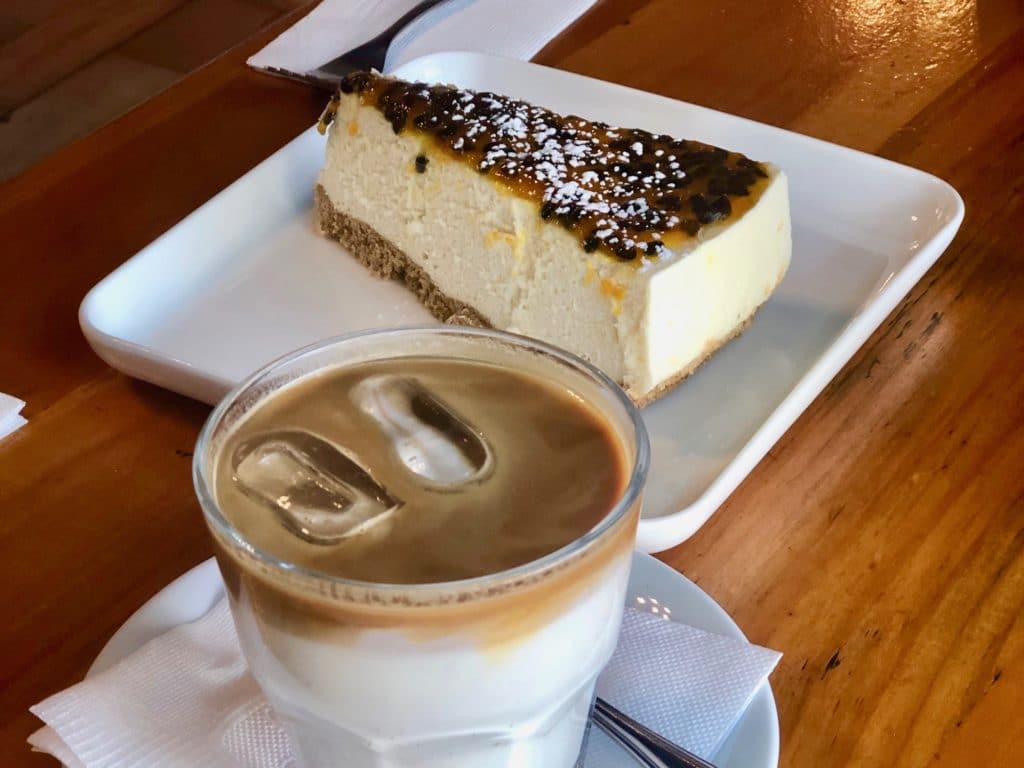 Cuisines across Argentina, Uruguay, and Chile aren't known for its spice. I was in terrible need of a good kick in my food, also had an intense craving for Asian cuisine. Le Bistro Viet in Barrio Lastarria hit the spot. While a little pricey, the ambiance is very refined, and the food was delicious, very flavorful, and most importantly, relatively spicy.
An unassuming café restaurant on the busy pedestrian street serves up a delightful lunch menu with so many flavors and unique twists. Great value for money and the service was top notch. Go a little bit after the peak lunch hour to sidestep the business crowd from nearby offices.
This spot next to Belles Artes is not at all haute cuisine, but they serve up this fries platter that is so typically Chilean. We walked by and saw people munching on this pile with draft beers, and we simply had to partake in the experience. Get ready for a sinful meal. No regrets.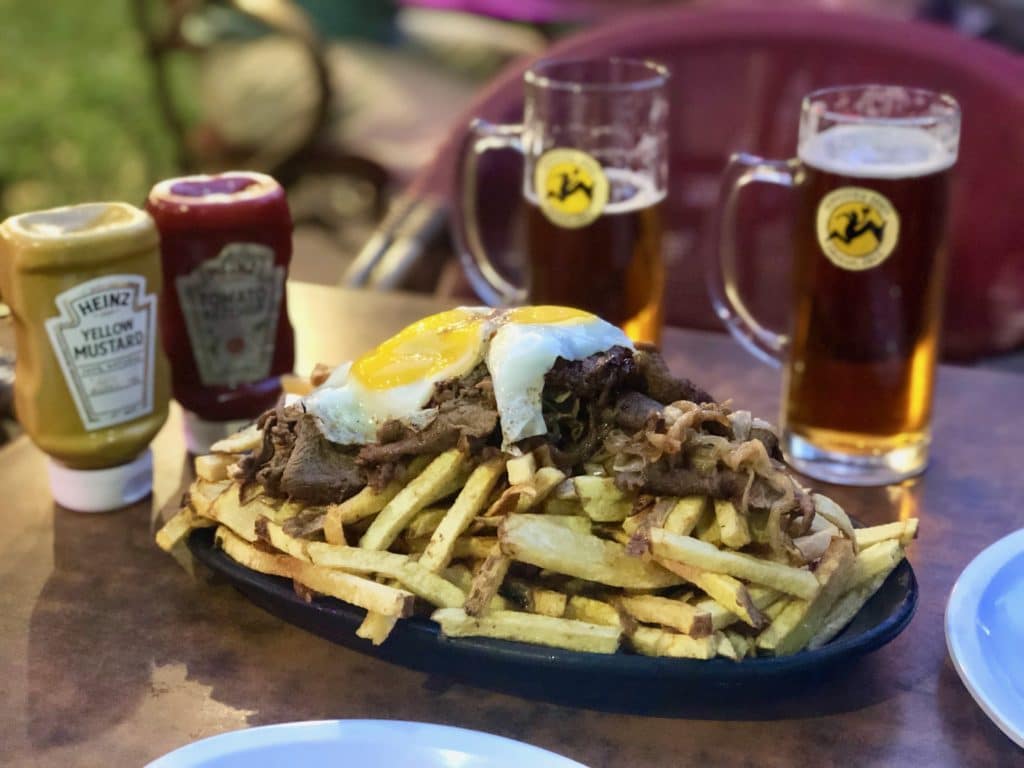 We returned to this little hole in the wall Indian spot twice during our stay in the neighborhood. The vibe is energetic, with really flavorful food at an extremely reasonable price. Really recommend it if you are looking to spice up your meals in Santiago.