The first time I moved abroad was in 1998, from Taiwan to the United States. The Internet was slowly becoming mainstream, but the way to keep in touch with my family was still through faxes and occasional expensive international calls. In suburbia Saint Louis, my only source of Chinese entertainment was the books I had brought, a subscription to World Journal newspaper, and Sina.com, the only site back in the day that displayed Chinese characters properly.
The lack of access to a familiar culture meant I had to adapt quickly to my new surroundings. I needed to learn the language and understand culture references to communicate with my peers. There wasn't such thing as an "expat bubble" for me. Like a chameleon, I adapted to my environment to fit in. There wasn't much choice. Sink or swim.
Cocoon in a Foreign Land
Over the last two decades, I've made many international moves. This recent move to Saigon feels very different. In 2019, the Internet is now ubiquitous, which means one can easily create a comfortable cocoon in just about any foreign country. A month into our stay here in Ho Chi Minh City, I am noticing living abroad today requires more deliberate effort to be outside of my comfort zone.
Familiar Comforts
In our month here, the most challenging part of living is communication, but Google Translate comes to the rescue. Otherwise, we use Grab to get around, which has an English interface and doesn't require us to speak a word of Vietnamese. Shopping apps like Lazada, Farmi, or Chopp also remove the friction with its English functionality. When shopping in-store, we pick up the items and pay. Easy. The language barrier for daily essentials is relatively low.
At home, the Internet allows us to keep all entertainment business as usual – Spotify provides all the familiar music, Apple TV allows us to watch the same shows on Netflix, and we can still get our favorite late-night comedy that makes current events more digestible from YouTube. Through Kindle, I still have access to hundreds of books in languages that I comprehend. We could be living anywhere in the world with this setup.
Socially, the people we've connected thus far are other foreigners living and working in Saigon. Many have lived here for years and still do not speak Vietnamese. This was common in China, too. Hipster cafés are aplenty, as are trendy restaurants. One can easily construct a life that would slot easily into any metropolitan city. Globalization is creating an increasingly homogenous world, which facilitates the international movement of people and goods, but takes away many unique local flavors.
Embrace the Community
Fortunately, we love street food. Crouching on little plastic stools is the daily reminder to the country in which we reside. Despite the heat, I attempt to walk as much as possible to absorb the vibe of the city, rather than from an air-conditioned Grab car. I attempt to resist the shopping apps' ease and force myself to get to the market. The 1 am karaoke from neighbors is irritating, but also brings that unique aspect of life here.
In 2019, living in a foreign land requires conscious effort to engage with the local culture. The intense in-your-face culture shock no longer exists thanks to the Internet and globalization. Yet, I sometimes lament the loss of that difficulty to figure out the most basic aspect of living in a new country. That challenge is why I love living abroad.
Next week, we begin Vietnamese lessons with a tutor. Hopefully, this will give us the language tools to better engage with the community.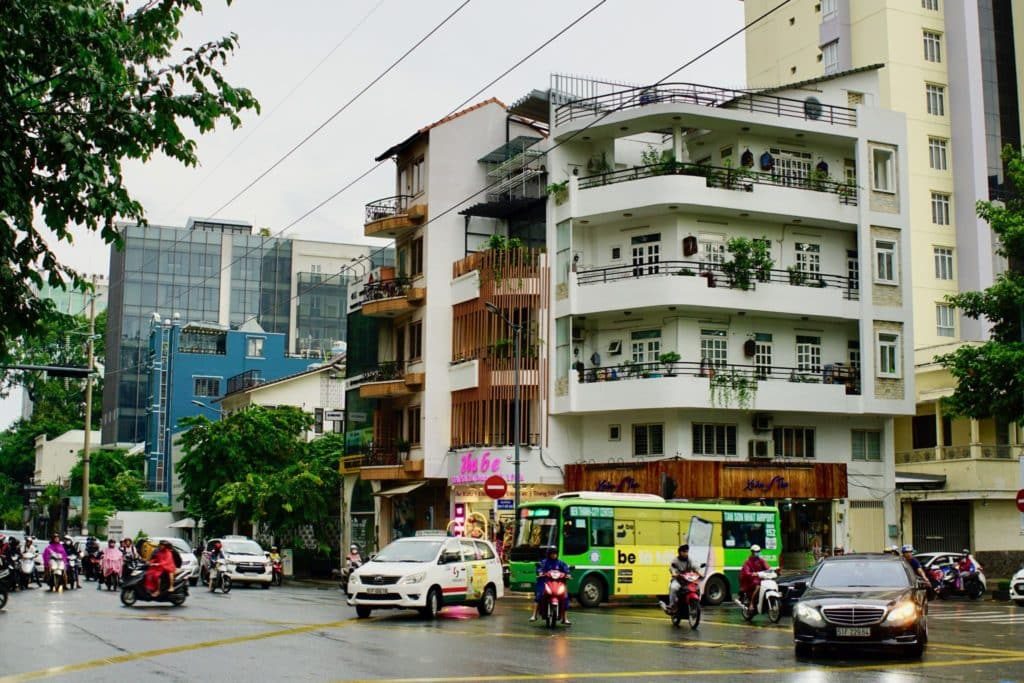 Small World Neighbors
Until we can communicate with the Vietnamese community-at-large, I find ways that the Chinese language can come in handy. Last week, I discovered a few people in the neighborhood who speak Chinese, including my neighbor!
The temporary serviced apartment that we currently live in has a cleaning service. It took a week of fumbling between body language and broken English with our lovely cleaning lady to realize she speaks Mandarin. Her grandparents had come from China, and she had learned it in her youth for business. I was relieved.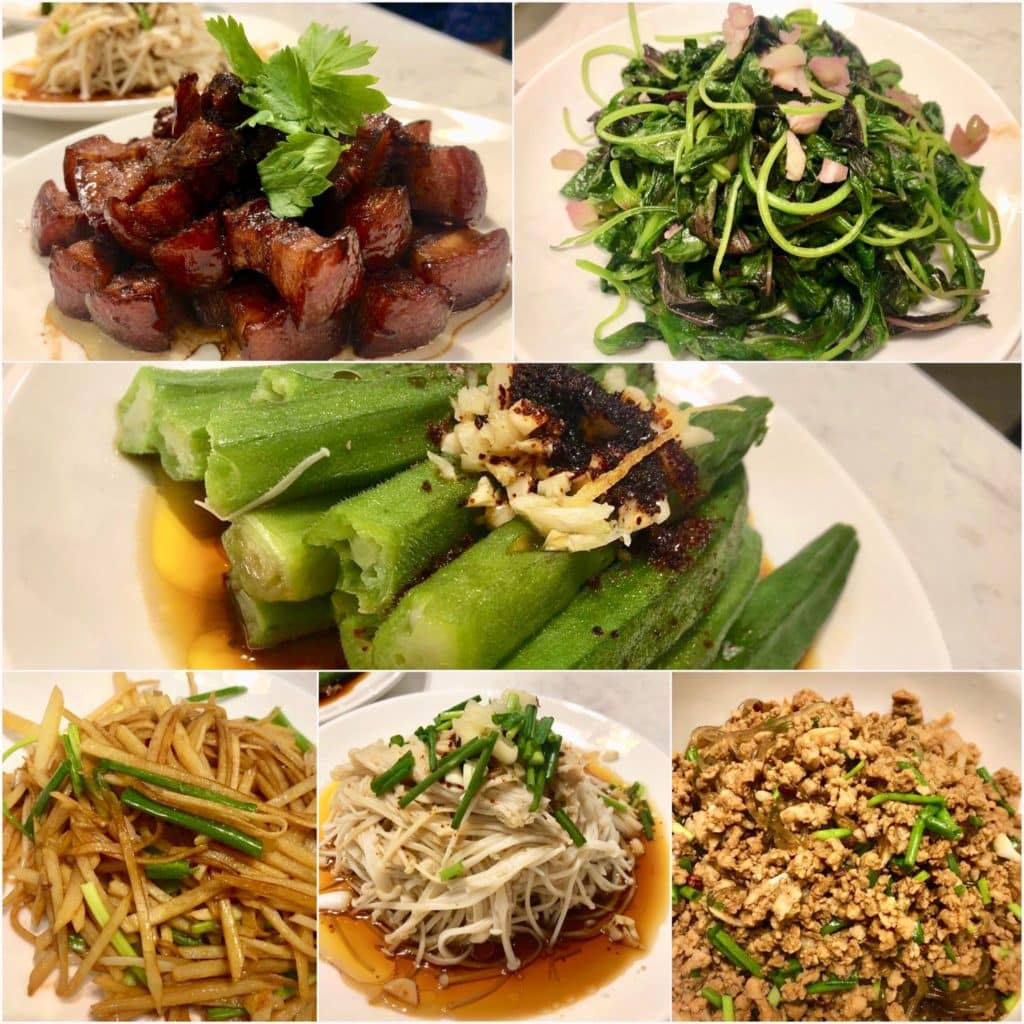 Once we could communicate, she gave me the scoops on our neighbors. The couple across the hall is also a Chinese-French couple, she noted. This past week, our neighbor knocked on the door to say hello. We connected and she invited us over for dinner. Turns out, they were also our neighbors in Shanghai, living just down the street from us!
What a lovely coincidence. We had a great time compare and contrast lives between Shanghai and Saigon, all the while eating a delicious Chinese meal prepped by our neighbor. Asian foods are not created equal, and as much as we love Vietnamese cuisine, a homemade feast that brings us back to our China lives provides the right dose of nostalgia.
Kindness Encounter
Until I can employ Vietnamese words, I rely on body language to get around. After the initial shock of Saigon traffic, I've gotten much more comfortable with this organized chaos. Yet, crossing streets during rush hour without traffic light still makes me somewhat nervous.
A few days ago, while working up the courage to cross another massive street, a lady also making the trip observed my apparent discomfort. She signaled for me to follow her. Then, she served as my human shield and led me slowly across on-coming traffic. Through body language, I expressed my gratitude.
The ability to flow in and out of traffic with measured confidence is a special skill. I am slowly refining my ability to be one with the traffic, meanwhile, I appreciate nice people who lend a hand in time of distress to make the process less nerve-wracking!
Restaurant of the Week: The Vintage Emporium Café
Weeks of consuming mostly street food had left me craving for a good brunch. A quick search on the Internet let me to The Vintage Emporium Café in District 1. The building is a typical multi-floor narrowed building located on a quiet street. The décor is classic black-and-white tiles mixed with equally classic Asian décor. The food is hearty, tasty, beautiful, yet unpretentious. Great little spot in Saigon for a Western meal or just delicious coffee and dessert.