Last week, I published our approach to unique and affordable wedding planning. Unexpectedly, readers seemed very interested in the Chinese hong-bao tradition – giving cash in a red envelope. Hong-Bao literally means red (hong 紅) – bag (bao 包). It's used not only for weddings but also for birthdays, Chinese New Year (our Christmas equivalent), graduations, etc.
Unlike in the West, where giving cash as gifts can still be perceived as tacky and transactional, for the Chinese, cash is king. Personally, I like the middle-ground of giving experience gifts via gift cards; a bit more personal than cash, but equally practical.
Gift Giving East Meets West
Growing up in Taiwan with some Western family connection, my family approached gift-giving with a Chinese twist. Gifts were always practical and always accompanied by a hong-bao. In my memory, I had received a pink pencil sharpener that shaped like an animal one year, and a children's dictionary the next. Gifts, if not cash, should serve a practical purpose.
And then, I arrived in the United States, where the gift culture was not about what one needs, but what one wants. Holiday shopping was always a headache. I don't know what people want. That is so elusive. On the receiving end, just as I don't know what others want, people didn't know what I wanted either. I never had to buy socks, because I was guaranteed to receive them for the holidays. The number of useless gifts I received throughout the years was truly shocking. The waste was not only of the money spent but also the resources to produce said gifts. I noticed I was happiest when someone simply gave me a gift card.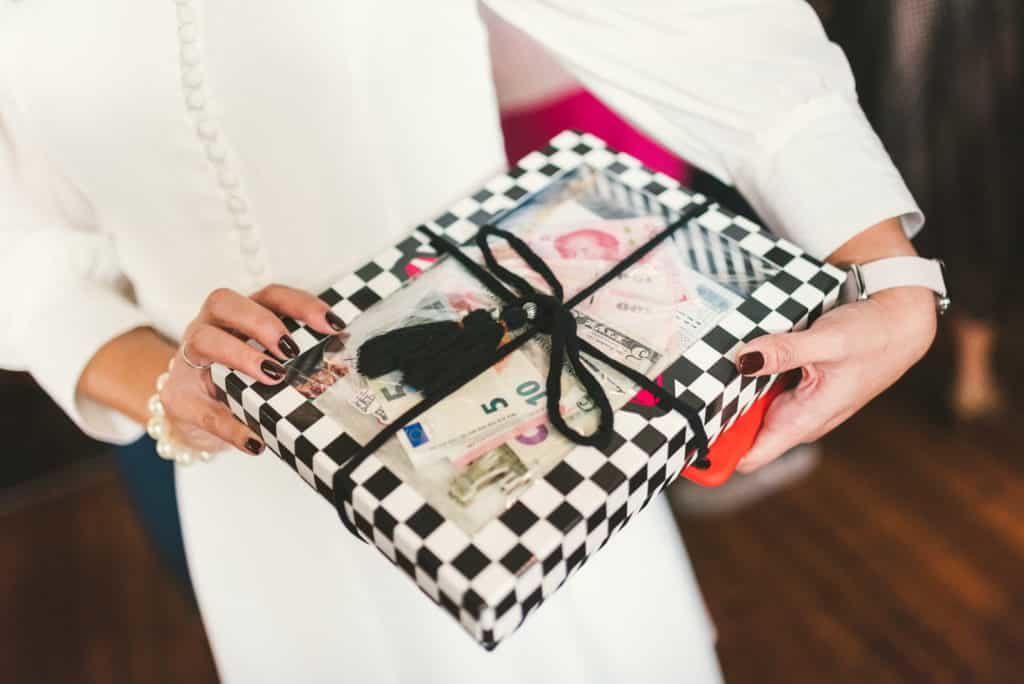 The Beauty of a Gift Card
I find gift cards to be the right middle ground of thought and practicality. The gift-giver can inject some thought over the services that we think our friends and family would most value. For my dad who is the king of practical, Sam's Club gift cards make him happy. For my mom who would never pamper herself but actually loves it, a spa gift voucher for massages is perfect.
For friends who go out of their way to help out, I buy them coffee as a thank-you, either in person or via a coffee shop gift card. For major life events, I love giving travel-related gift cards (AirBnB, Hotels.com, etc.). It aligns with my values to get people out of their daily routines to see the world.
A gift card differs from cash in that you can show that you pay attention. It's a perfect mix of thought and practicality. Recently, I mentioned that a float-spa was an experience that I've wanted to try, and a friend gifted me vouchers for it. It's a gift that expedited my ability to enjoy a unique experience.
The Gift of Food
Food is the only physical gift that I frequently gift. I consider it an experience gift because you eat them and experience joy. Everyone loves food, and regional delicacies make for a great present. For our wedding in France, I prepared a welcome gift for friends who flew across the world to brunch. In the gift bag, I included macarons, candies, and honey from local artisans.
On our around-the-world travel, we always take our hosts out for a great meal in exchange for a free place to stay. Whenever possible, we also gift food from our previous destination. Candies, jam, hot sauce, biscuits, chocolates were among the gifts we have given. It's a nice gesture, and I have yet found a better way to say thank you than sharing a good meal.
Tip: Gift wraps sometimes can cost more than the gift itself. Think of the gift holistically. Opt for simple wrapping with newspaper or a brown bag, and use the money for wrapping toward the gift. Consider creating your own gift set instead of buying pre-arranged boxes. For example, instead of a jam gift box, buy the jams separately and assemble a gift bag on your own!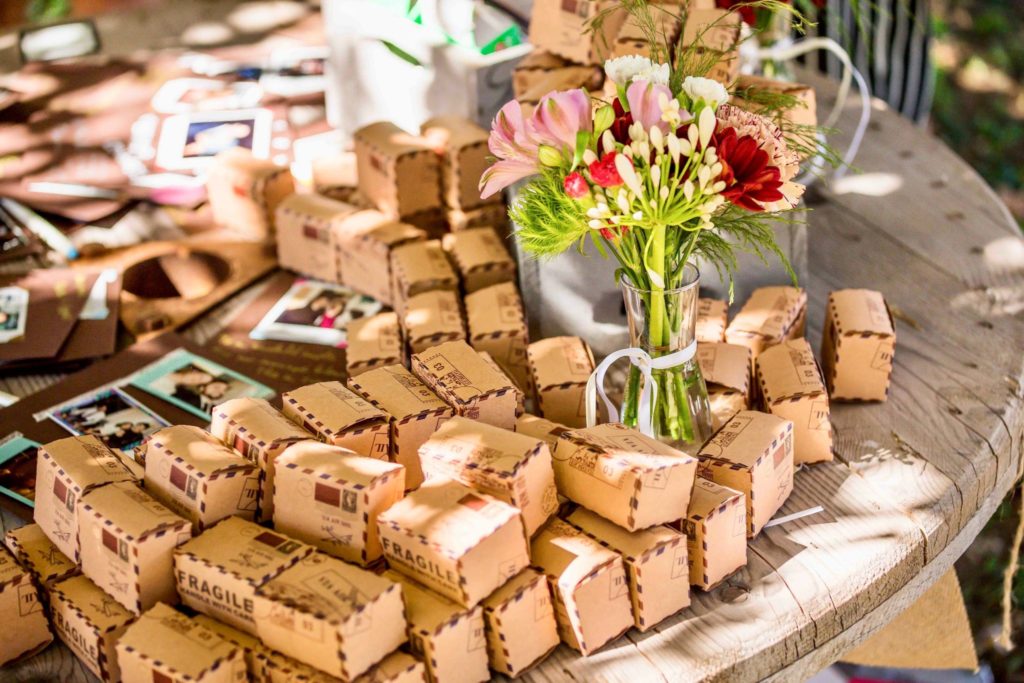 Experience-Based Gift Registry
Gift registries are the Western equivalent to hong-bao, where gift-givers can give exactly the amount they wish, without spending the energy to figure out what to buy. But then why not just give cash? Oh, because Marshall Fields, now Macy's, wanted to sell more things and popularized the concept of wedding registry back in 1924. Of course, they did.
Setting up a gift registry is fun; it's shopping with other people's money. And psychologically, it's free, so we put things we would never buy on it. It's a genius concept to push mindless consumerism. Other people's money is still money, and we should spend it intentionally. Do you really need three sets of flatware or yet another toy for your unborn child? If there are physical items that you would intentionally purchase anyway, by all means, add it to the registry. After all, the purpose of a gift registry is to communicate to others your gift preference.
If you don't need any physical gift, then consider creating an experience-based registry. For our wedding, we created a registry on Zola.com with only experience-based gifts. We listed experiences we would purchase on our own – cooking classes, picnics, romantic dinners, etc. Other than AirBnB gift cards, we received these gifts in cash that offset our expenses. The registry helps gift-givers who may find cash gifts tacky, yet still, want a one-stop gift-giving experience.
Tip: Be intentional in setting up a registry; it's not a free-for-all. When shopping on an experienced-based registry, consider simply skip the registry and give cash to save on fees.
The Gift of Charity
Another alternative to physical gifts is to make a donation to a social cause on behalf of the gift recipient. I've both given and received donation-based gifts. It's a lovely gesture and shows you know the causes that are close to people's hearts. The opportunity to turn an important life milestone into a fundraiser for a charity become mainstream when Facebook introduced the feature to fundraise for birthdays.
Not all charities are created equal, however, and it's one of the easiest ways for malicious minds to scam good intentions. Be sure to research the chosen charity, and look up its ratings on sites like Charity Navigator before you set up a campaign or send your gift.
Cash Is Still King
If I am being honest, the experience-based registry is simply a fancy hong-bao that allows these websites to get a cut. Unfortunately, until our social norm moves pass the consumerism indoctrinated by retailers, that's the way we have to go. Although, I would love to see future invitations to say hong-bao accepted, as a sort of euphemism for cash.
The point is, people want cash (or whatever digital version of it), to help them pay for life's endless expenses. We are burdened with debts of every sort – student loans, mortgage, healthcare costs, etc. There is no need to beat around the bush when the one gift that would help alleviate the most stress is cash. People will spend the money anyway to celebrate your life's milestones. Garner their support to jumpstart the next season of your life. A "pay off student loan fund" is just as noble and elegant as any gift registry, with a lot less waste.
Tip: Give cash or gift cards in a card with a thoughtful note. The sentiments and the practical gift will both be appreciated.
Gift Mindfully
Whether you are ready to adopt the hong-bao culture to give cash more frequently, or you want to hold onto the sentimental tradition to pick that perfect gift, the goal is to gift more mindfully. Consider whether a gift will provide value to your recipient. In the hierarchy of mindful gifts, cash will likely provide more value than a trinket you picked up at Target that looked cute and gift-worthy. When in doubt, give the gift that you would want to receive.
Around the Web