One of my main goals with this blog is to inspire people to live globally. When contacted by the U.S. State Department to help promote its #BeginYourJourney campaign for Passport Month, I happily obliged. After all, obtaining a passport is the first step to living more globally.
Recognize Passport Privilege
Before I dive into my story, I would like to address passport privilege. Not all passports are created equal, and based on one's nationality and hence its passport, access to travel varies. In the Henley Passport Index, the highest-ranked passport is Japan, with visa-free/visa-on-arrival access to 189 countries and territories, while the country with the least access, Afghanistan, has access to only 25 destinations.
This access determines how easily one can travel. All else being equal, the ability to enjoy last-minute, pick-up-and-go deals without thinking about visa is passport privilege. These deals do not apply for passport holders who need to submit a mountain of documents, go through interviews, to gain the right to entry. The visa process can range from time-consuming and expensive at best, to down-right humiliating. The barrier to travel increases with these visa requirements, as do overall travel costs.
Since no one could choose where they were born, as a travel blogger, I aim to be mindful of passport privilege when writing to a global audience. Meanwhile, I work to highlight this privilege to encourage people who are lucky to hold powerful passports to value this access and travel responsibly.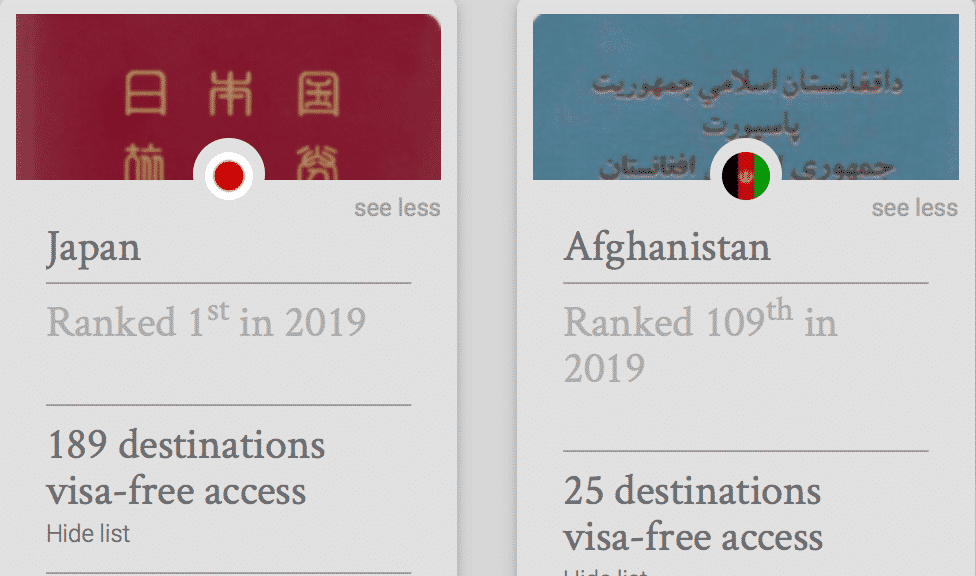 U.S. Passport Privilege
At age 12, I immigrated to the United States from Taiwan. For many years, I held a permanent residence card (commonly known as the green card, even though it's pink). With this status, I shared many of the same privileges and obligations as a U.S. citizen, but with two significant exceptions – I couldn't vote, nor held a U.S. passport.
I didn't consider pursuing my U.S. citizenship until the spring of Freshman year when I was planning a summer study abroad program in Europe. I wanted to enjoy the passport privilege that comes with a U.S. citizenship, and bypass getting visas to European countries with my Taiwanese passport.
My desire to travel propelled me to undergo the naturalization process and become a U.S. passport holder. I didn't know the term at the time, but I inherently understood passport privilege. Currently, the United States passport allows its holders to travel to 183 countries and territories visa-free, or with visa-on-arrival. It's ranked 6th in the world (but behind 15 countries, since many ties for first to 5th place) in terms of passport access. That is a lot of places to go without hassling with visas.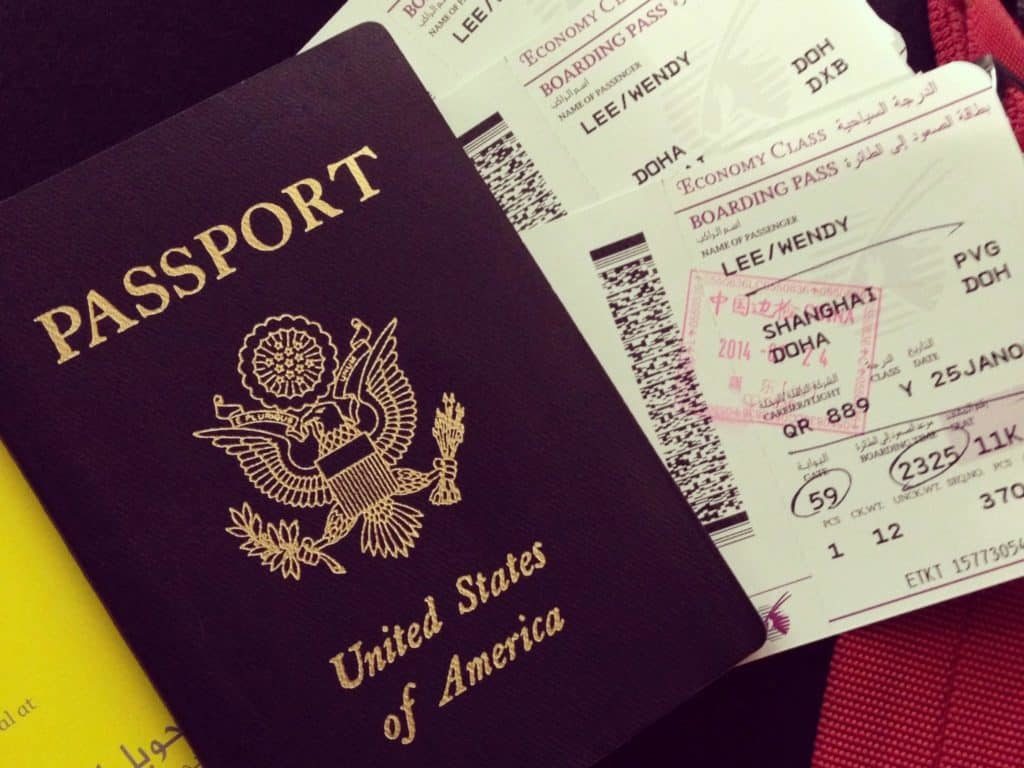 Americans Need to Take More Vacations
Even with such a powerful passport, only 42% of U.S. Citizens have one. Though this is a significant increase considering in 1990, that figure was only 4%. Many reasons exist as to why Americans travel abroad less than citizens of other developed countries. One may be because the United States is the only country that does not require paid time off. Zero days. One can't go abroad to travel with zero days off.
For those who do have time off, over 55% of Americans didn't use all of their vacation time, leaving a collective 768 million days of unused paid time off. In my corporate years, I took Every. Single. Day. of vacation, and always complained that I didn't have enough; it's thus unfathomable to me that people would leave vacation days on the table.
No wonder Americans are among the most stressed-out people in the world. It's time to take all of your paid time off and go abroad to see how others live. A well-rested vacation gives us the battery to perform better, and an international trip provides the perspective to treat one another with more kindness.
A Summer Study Abroad Led to a Global Life
Despite being an immigrant at age 12, by college, I had very well adapted into the midwestern American life in St. Louis. My freshman year career and life plan included working for one of the big firms in town, and buy a condo downtown upon graduation. My path to the American Dream was in full force.
I received my first U.S. Passport in May 2005. That summer, I went on a study abroad trip to France, Belgium, and a missed flight took me to London. In an era before smartphones and digital cameras, I traveled with a portable CD player with CDs and rolls of films for my camera. I learned about European business practices and visited many, many castles and churches. I learned about this thing called "American sauce" – a mix of ketchup, mustard, and mayo that the French concocted to put on an "American Sandwich."
After my summer abroad, I returned to Sophomore year with an expanded view of the world. Within months, I signed up for a semester abroad for my Junior year. The summer was a catalyst to my subsequent career path that zigged and zagged. Unbeknown to me in 2005, I would someday return to France, communicate in French with fluency.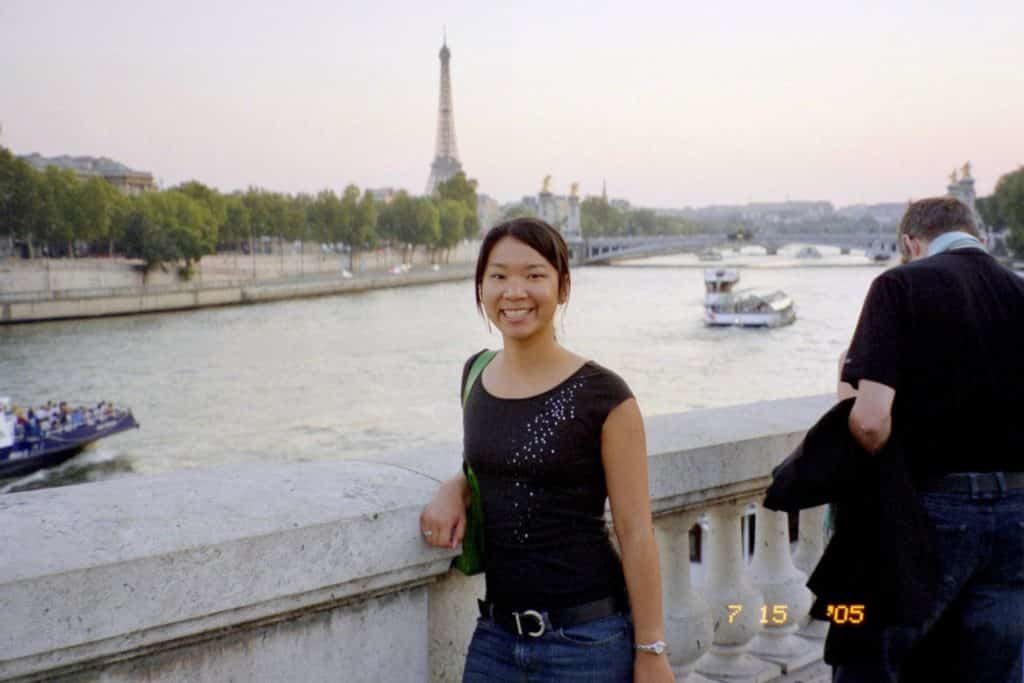 Begin Your Journey
I can't be sure how my life would have turned out without a powerful passport. Perhaps the wanderlust in me would have still wandered, though certainly with much more difficulty. In reflection, I am grateful for the access, and I encourage fellow Americans to begin your journey by applying for a passport. Take a trip to Mexico, and you'll see that Mexicans are indeed incredibly lovely people, and the food is divine.
Even with a powerful passport, traveling costs money. Fortunately, troves of other travel bloggers exist today to help you to travel cheaply. If you are a student, consider applying to scholarships for a study abroad program. It is hard work do come up with travel money, but the reward far outweighs the effort.
Traveling and living abroad has broadened my perspective. I am keenly aware that there isn't only one way to live a meaningful life. When social anxiety creeps on the need to own a home and "settle down," I can zoom out and recognize that the American way isn't the only way. It's a beautiful way to live, but it's simply not for me.
Traveling helps me see the big picture: we are all merely humans in this world, striving to survive. This realization makes me a much happier person as a result. Value your fortunate passport privilege, and begin the journey to seek your own perspective.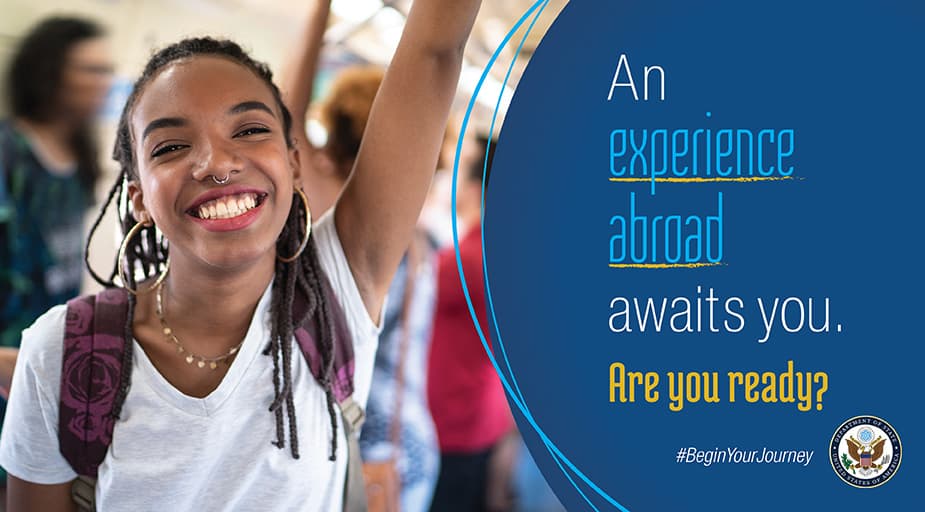 Recommended Resources to Begin Your Journey