I'm in the process of making a slide show with pictures from my two years in Cameroon. I realized I had never written about my trip to the Extreme North. While looking at these pictures, I was amazed at how surreal that trip now feels. It was nearly a year and a half ago, and the vast differences between the North and the South makes that voyage seems like a dream. Soon, Cameroon as a whole will feel like a dream. In some ways, this is one of the many side effects of globalisation. While it's now much easier to travel and have wild experiences, identity crisis becomes a more common issue among globetrotters.
The Journey
Juliette and I explored the Extreme North region of Cameroon, while cliché, it was an experience of a lifetime. We took Camrail, the one and only rail company run by the government, from Yaoundé to Ngoundéré. I was rather surprised by the comfort of the sleeping carts. Not much different than many of the euro rail. We were quite lucky that the train operation was going through some reform and it was running surprisingly on time. The 12-hour journey went by without much of a problem. Although from what I've heard, that luck is rare.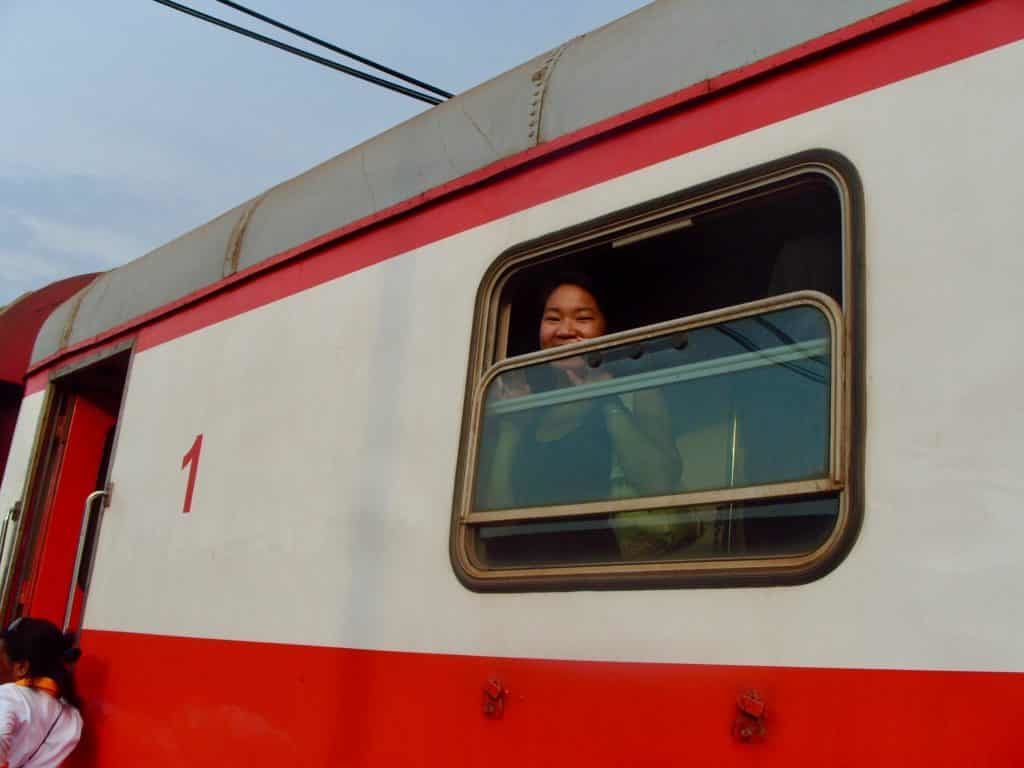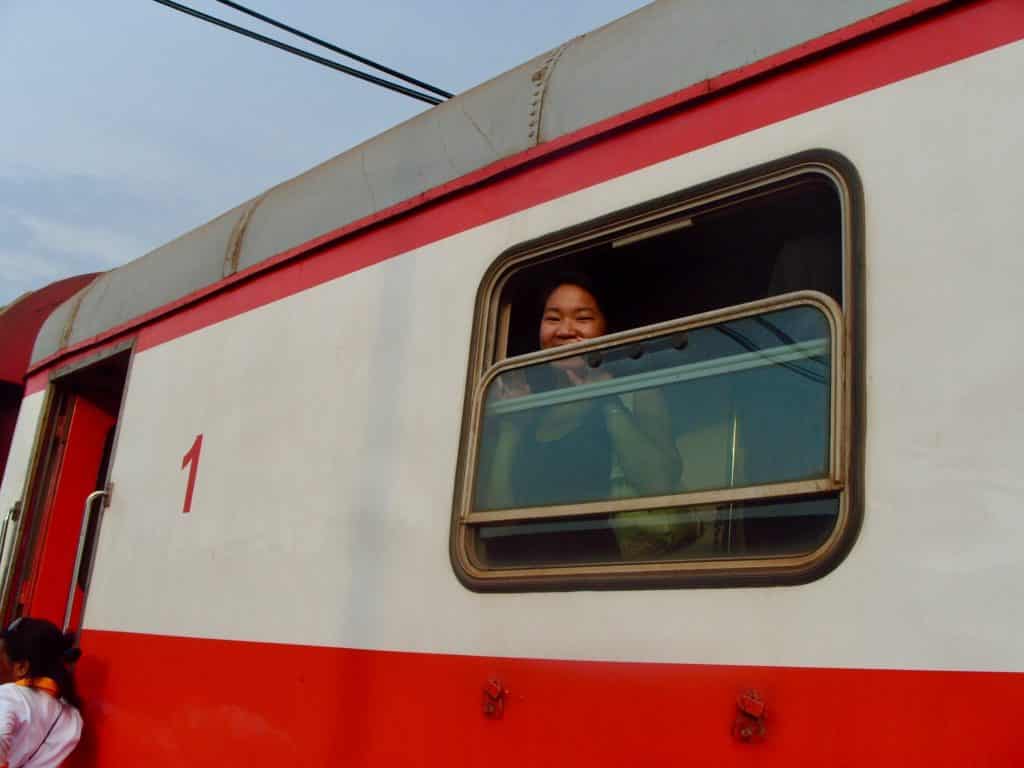 The train pulled into Ngoundere just before 7am and we bought a bus ticket heading to Maroua right there at the station. Julitte and I were both amazed at the efficient system that the people in the North have. Instead of buying the ticket and running onto the bus to hoard a seat, and then be hot for the next hour or two, or however long the wait may be, the Northerners actually buy a ticket, and sit in the waiting area. The ticket issuer holds all the ticket until the bus is full and then call the name out in order of purchase. It makes so much sense and makes the wait much nicer. I experienced this system being implemented in Yaoundé once, and it was a complete chaos.
8-hour bus ride later, we arrived at Maroua. A great Muslim city that is so clean and no one déranges. No adults yelling at me only little kids calling out "nasara" (white man in Fulfuldé). We visited the main market, a leather-producing place, and several artisan places.
Rumsiki
Once rejuvenated in the city, we headed to Rumsiki – a pretty famous tourist attract north of Maroua. The only way to get to this village is by taking a two-hour moto ride. I love taking motos, so was excited by this prospect. That ride, I kid you not, made me feel like I was in one of those National Geographic films. Once arrived to village, we decided to go on a hike. One elderly man from our hotel offered to take us as a guide. Juliette turned to me and said, "this old guy wants to take us on a 4-hour hike?" Well, the joke was on us. We walked down the giant valley and then climbed back. I was in my hiking shoes and felt as if I was DYING. This old dude was walking around in his flip flop – no water, nothing.

After the hike and a nice shower, our guide took us to see the crab sorcerer – a traditional fortune teller. According to this crab sorcerer, he told me that I will have 4 children, and marry a rich man that my mother would not approve of. My husband supposedly will want me to have babies all day but I will put my foot down at 4. I paid 1,000 CFA ($2) for this information. We shall return to this in the future to verify its validity.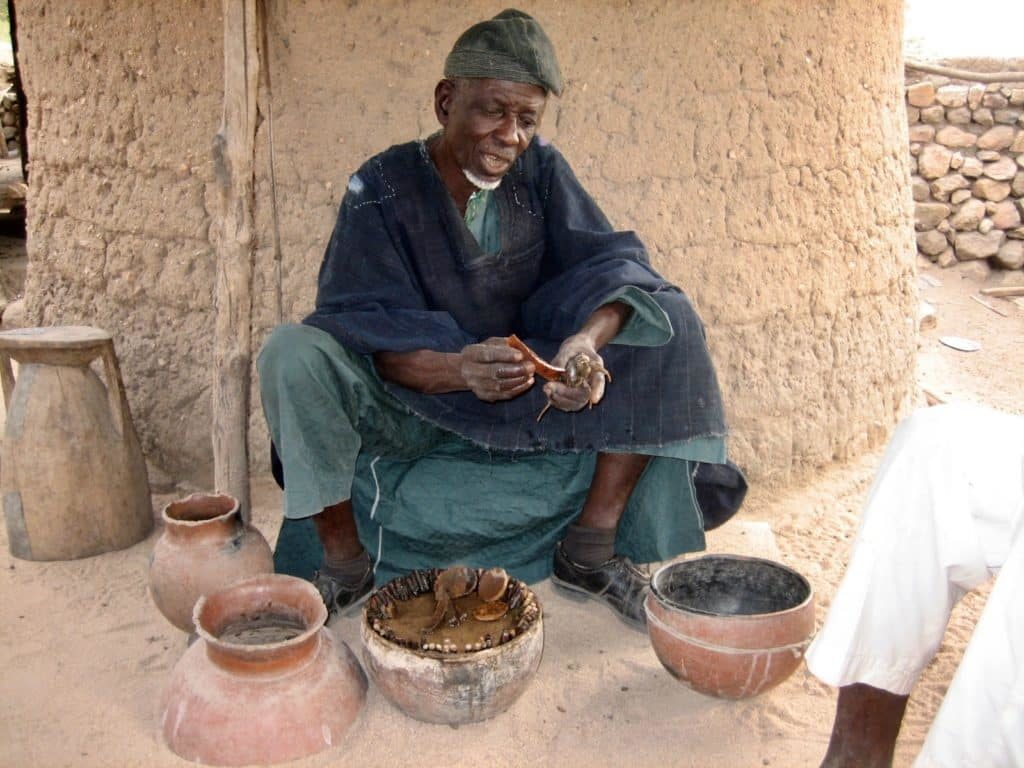 Maga & Pouce
Our next destination was Maga & Pouce. These two small villages were pretty off the beaten paths. When Ju & I arrived to Maga, we weren't even really sure that there would be a hotel/guesthouse. Luckily, there was one! The next day, we headed out on a pirogue, a motorized wooden canoe, for a 4-hour ride to see hippos! In retrospective, that was probably a really stupid idea. But it was AMAZING. We saw these huts in the middle of nowhere that people live in. Our guide told us those are likely lived by families of fishermen. We did eventually see hippos, but didn't get too close, for obvious reasons.
After being baked under the sun, we headed to the nearby village of Pouce for its market day. It was a huge market with people from all the surrounding villages. We saw many of the Bororo people who are the nomads in this region of Africa. People rode donkeys. The culture was so immensely different from anything I've ever experienced. I was touched.
Seeing pictures of these voyages remind me of why I am a traveler. I am, after all, a small, insignificant individual in this universe. Seeing other cultures and ways of life give the kind of perspective that I think many need in modern societies, especially those who are often surround by stress!