Last week, I ventured up to Beijing. My sister has told me that Beijing is much less "livable" than Shanghai, and I was thus eager to find out for myself. Five days later, I was very much glad to be back in Shanghai. Beijing is gigantic, and not for the faint-hearted. I never thought I'd find a city "too big" for me, but Beijing truly was. Everything was bigger, and not necessarily in a positive way.
Transportation
There doesn't seem to be too many normal two-way streets in Beijing, every major road is a highway of some sort. Once it took me 15 minutes simply to cross from one side of a "street" to the other. I also naively looked at a map thinking I could walk to a nearby subway station. I gave up after 20 minutes of walking and took a cab to the station.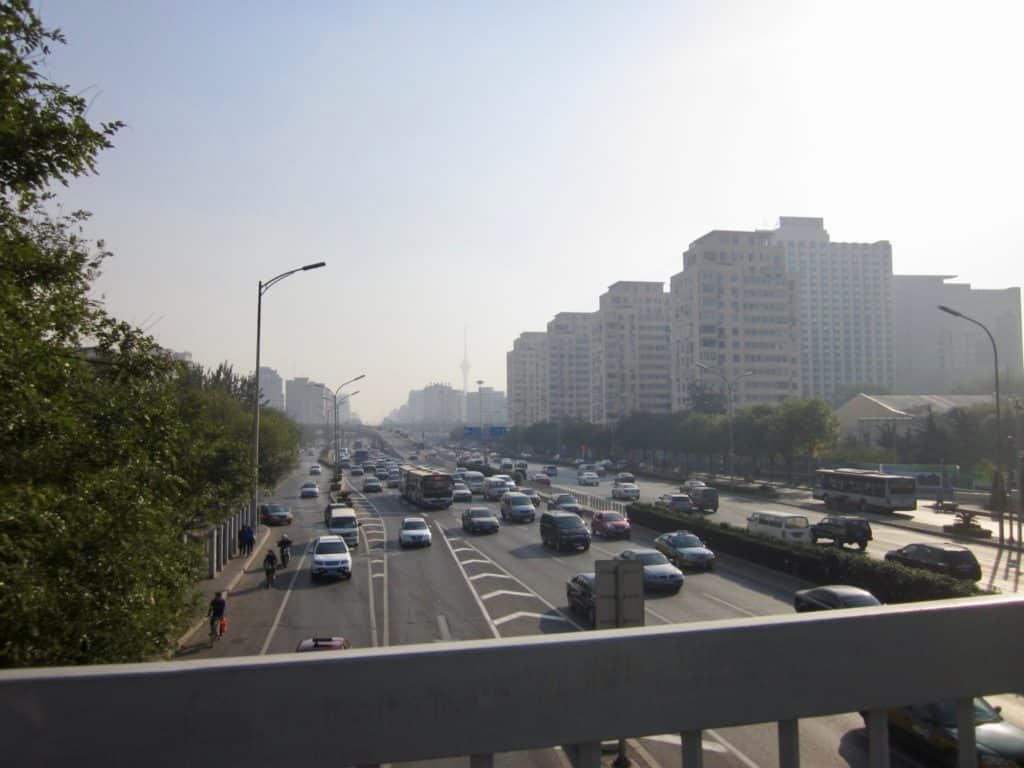 I have experienced rush-hour commute on the subway system in both London and New York, but Beijing was a different beast entirely. I was always skeptical of the one-child policy until I was stuck on this massive traffic on the subway. There were just So. Many. People, and I can't imagine what it would've been like without population control. The subway platforms on the off-peak hours are about as busy as the NYC platforms during rush hour. It's really incredible.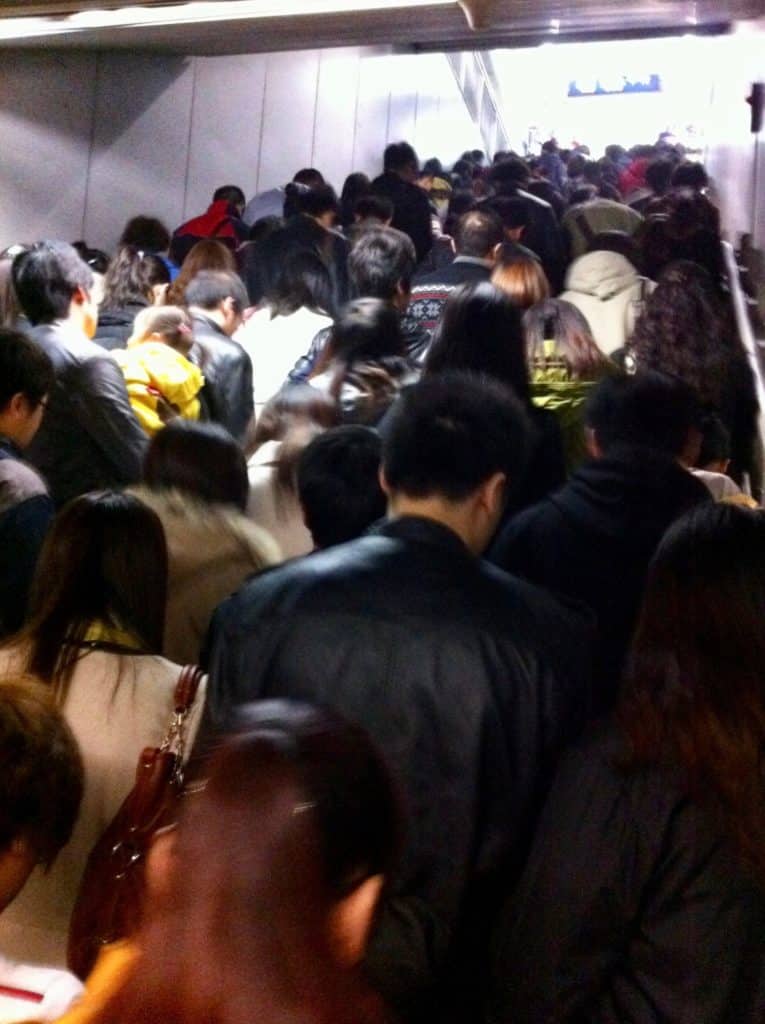 People
I have heard that Beijing is more the "real China" than Shanghai. Although I haven't spent much time at either city, it's already very apparent, merely by observing the people on the subway and on the streets. In Shanghai, I run into foreigners everywhere I go, in Beijing, it was actually more rare.
I also encountered many more Chinese mannerisms in Beijing than Shanghai. My favorite one was seeing people squat in random places, just hanging out. I've yet to see that in Shanghai. Admittedly, it's more comfortable than standing if you have to wait for a long time, and it doesn't get your butt dirty. It'd kind of smart, but definitely can be a little odd if you aren't used seeing it.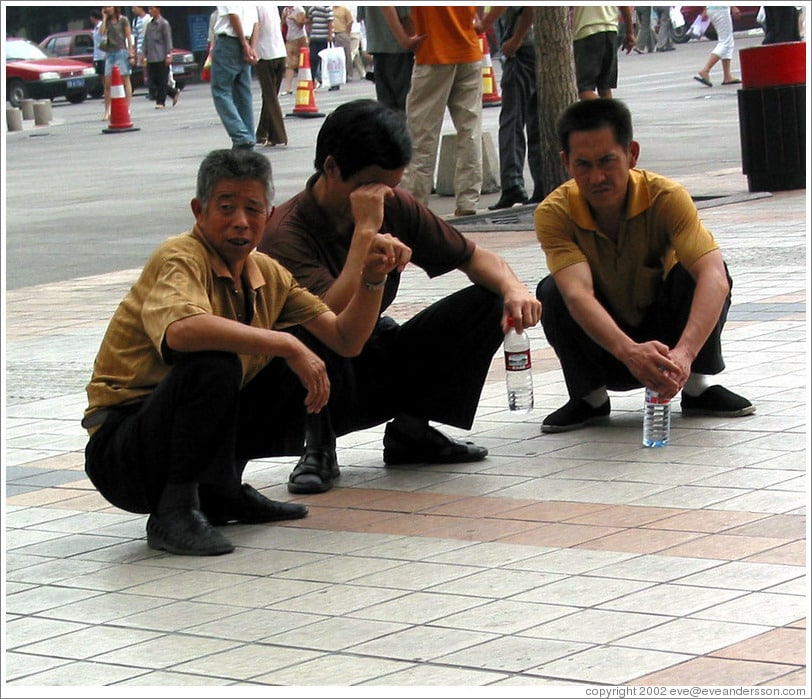 On a whole, Beijingers are less fashionable than the Shanghainese. I think an apt comparison of the two cities is probably close to the New York vs. DC battle from the US.
History
I've had pretty bad luck with bad weather following me all over the place. The weekend that I was in Beijing was the first weekend the city had seen rain in a long while, and on top of it, snow. My plan to climb the Great Wall was abandoned. It's not worth getting trapped.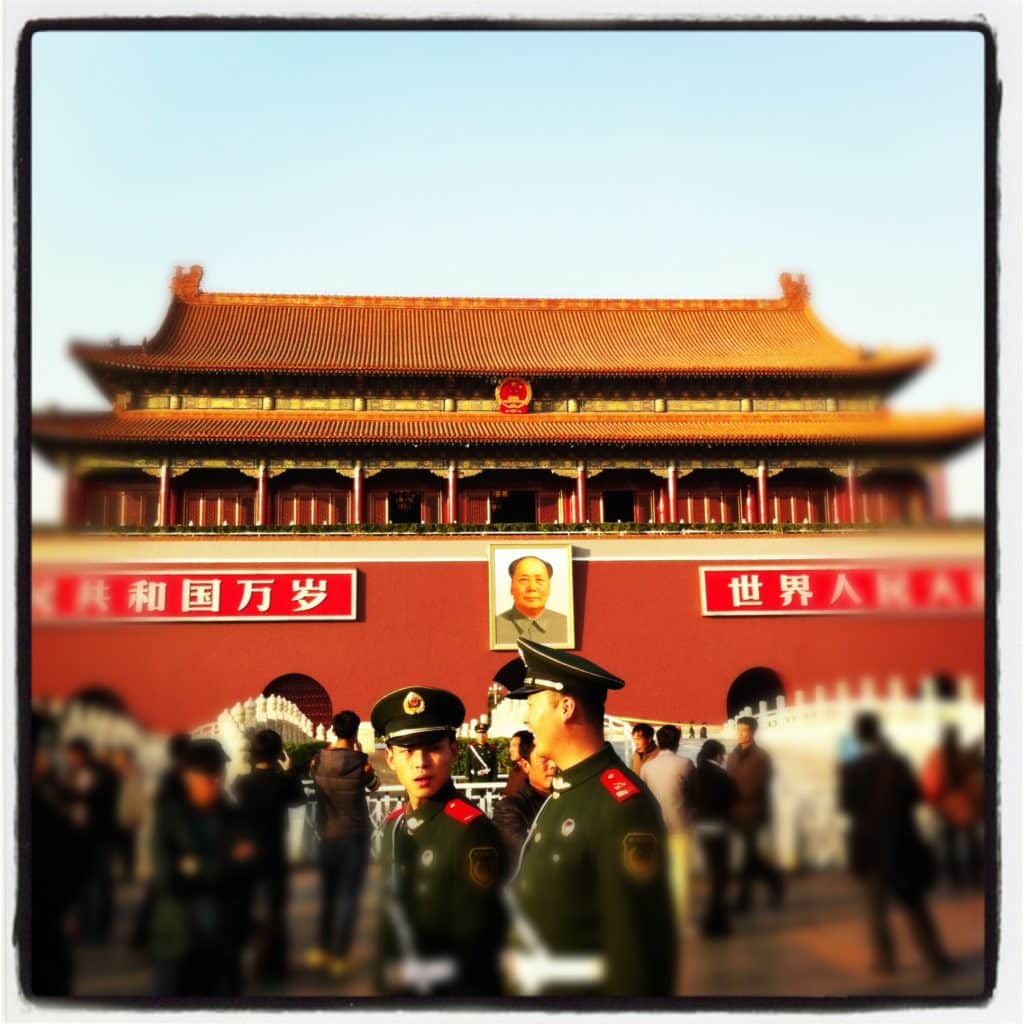 I did take a quick stroll through Tiananmen Square and was already amazed by the history of the place. I look forward to returning to visit more of the sites and properly explore the Forbidden City. I will have to be careful and to return when it's not high tourist season. Even on that random Thursday when I visited, there were a lot of people. There was also heightened security due to the leadership transition. I got a pretty good shot of these soldiers that were everywhere in Beijing!
Food
One of the best things about moving to China is the food. My stomach has been very happy lately. I will let the photos speak for themselves in this section.
Dim Sum at 金鼎轩 (Jin-Ding-Xuan) – Very reasonably priced and have locations all over Beijing.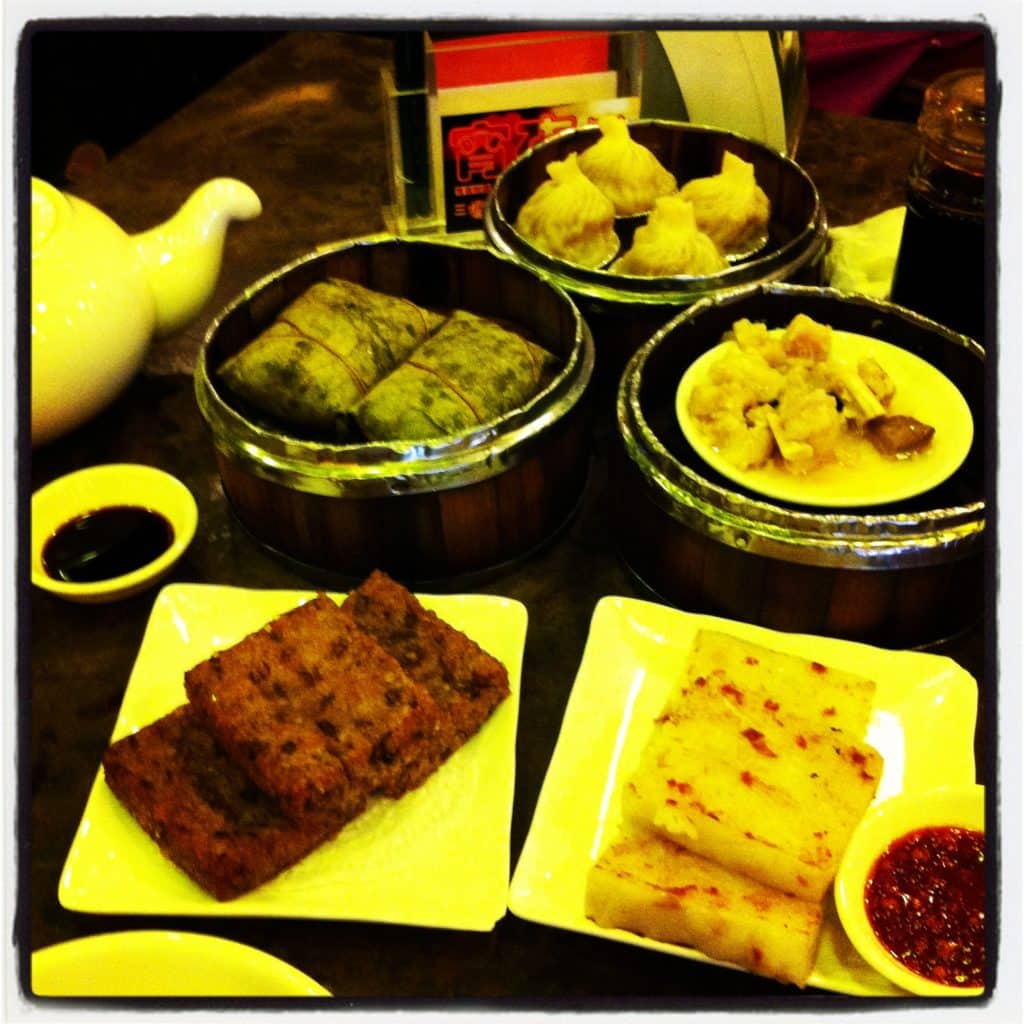 Beijing Duck at 大董烤鸭 (Da-Dong) – Supposedly one of the best places for duck in Beijing. Very much an expat place with serious expat prices, but if you only get the duck and a few small things, it's totally affordable. The experience makes it worthwhile!