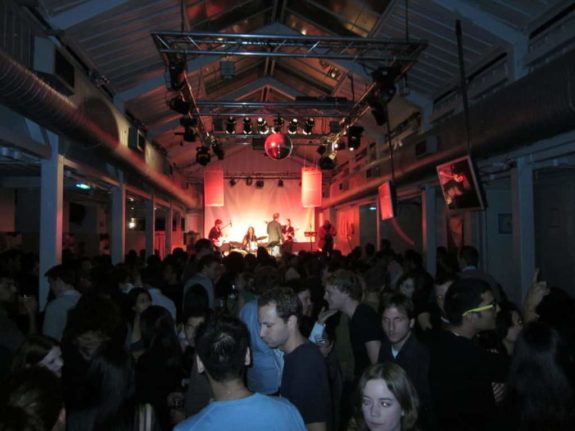 This week is LSE's orientation week, yet us unfortunate first year MPA bunch still have intensive pre-sessional course in statistics. Last night was the postgraduate party hosted by the student union. Though on a Tuesday and we had class this morning, I was pleasantly surprised to see a good bunch of us out there having a great time.
I was a member of the greatest group in Peace Corps Cameroon that was very well known for our work hard, party harder reputation; most of us have done impressive projects and are going onto exciting endeavors while upholding the partying standard. It was hard to imagine any other social setting that could measure up to this, but last night, I saw the fun side of the LSE student body and I think it's a good beginning. The diversity among the student body was mind-blowingly amazing. People from literally all over the world, speaking all sorts of languages, confined in one space and having a grand time. This is the representation of how the world should be – don't hate, just drink a beer and have fun!
Thanks to Trace TV, we Peace Corps volunteers were quite up on the Top 20 pop chart and clubs and bars often play those music. Akon was also particularly popular in Cameroon, and I think West Africa in general. It was really strange when those same music came on the dance floor. I was brought back to a different club setting, with a much different crowd, and it made me extremely nostalgic for my Peace Corps loves.
The social bar has been set up high, and I'm interested to see if and how it will be met this year! Aren't people always talking about work life balance? well, work hard, but party harder is the way to go!