My Manila trip back in April wasn't the highlight of my getaway. As my stay in Shanghai was approaching six months, I was in desperate need of some fresh air! A Twitter friend suggested that I check out Tagaytay, beautiful mountain range just two hours outside of Manila by bus.
I wanted nothing but fresh air and a quiet place to read and write. So, I checked myself into a decently priced hotel in the middle of nowhere. After the grueling travel out of Manila, I also wasn't sure if I would make it to this hotel at 10pm. A tuk tuk driver hauled me up the mountains, without really knowing where he was going. At some stretches of the road, his headlight was literally the only thing shining.
For a split second (or 10 minutes), I wondered if this may just be it. Lots of things could happen when I'm being driven by a stranger, in darkness, up the mountain range… Alas, he turned out to be very helpful and got me to my destination safely. I checked into my room, and took a shower. Then, the bathroom flooded. Just could not catch a break. Gotta love developing country travel. Flexibility and the ability to laugh things off is key.
The next morning, I woke up to the sounds of roosters. I had breakfast alone on the mountain top. The view was breathtaking, and the sky was the bluest I've seen in a long, long time. I was also the happiest I'd been since my initial weeks in Shanghai.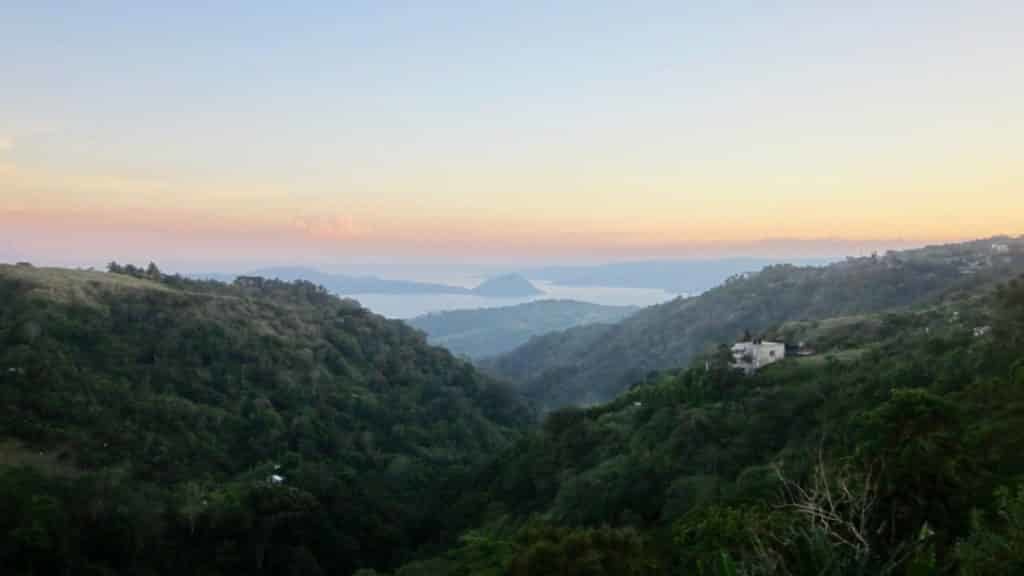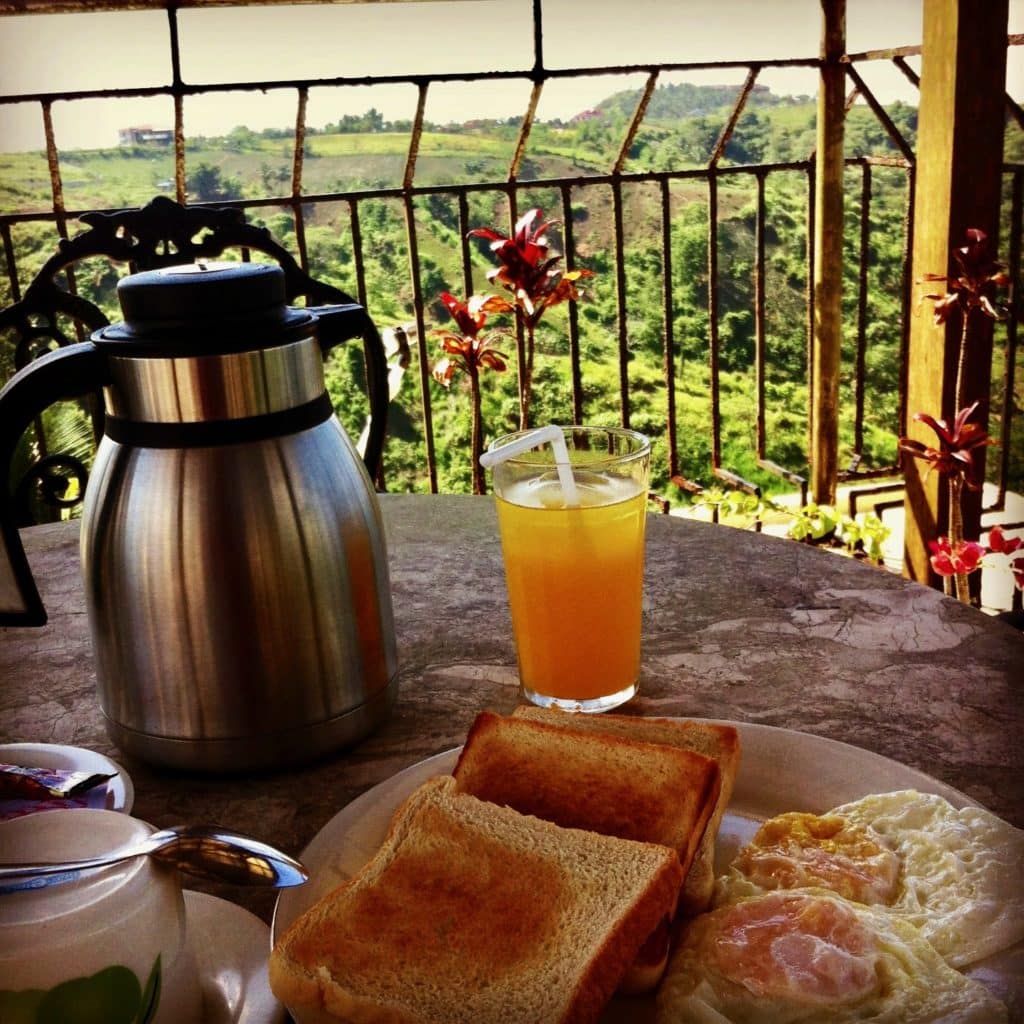 This, was the vacation I needed.
I headed out for a wander after breakfast. When I said the hotel is in the middle of nowhere, I wasn't really exaggerating. I walked for 20 minutes on the highway-esque road before I found a park. Along the road, there were little stands that sell fruits and food. My favorite was still fresh coconut! For a moment, I felt as though I was back in my village in Batié. Everything was the same, except the vendors were Southeast Asian and not African.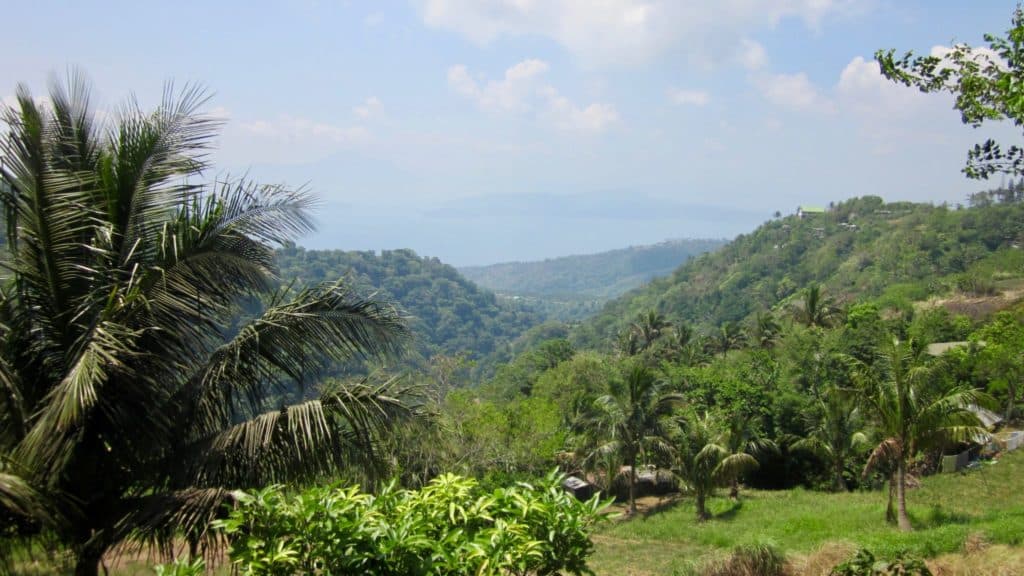 I took myself to lunch. I walked through the park and enjoyed Phillipino families around me enjoying their Saturday gatherings. I stumbled upon a fish spa, so I went in with the rest of them and had little fish nibbling away at my feet. I enjoyed interpreting body languages and not understanding what is happening around me. I was alone but I was not lonely. I relished in the new environment and switched between a lot of thinking, reading, and writing. It was the first time since relocating to Shanghai that I had a chance to properly take myself out of the madness of my everyday life and to reflect upon my decision.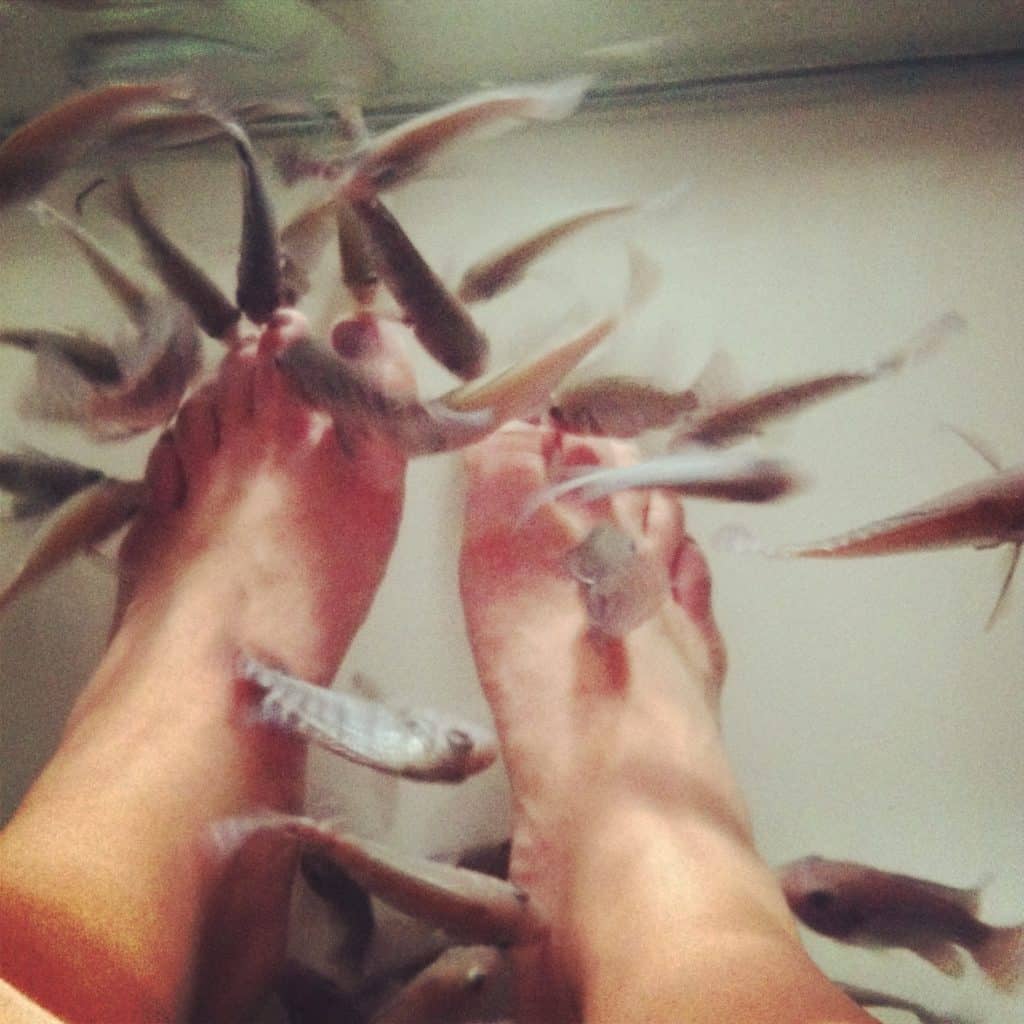 This trip took place at the beginning of April, and at this point, so much was in flux in my life. I was still relatively new in a city. I was still struggling to find my place both in terms of my career and my relationship with people. But for the most part, I was happy. I took the time to think about my life, and had a clear look at how to improve my happiness level. It's really amazing how clearly things appear when you take yourself out and give yourself the chance to reflect. I realized I had made very good friends, but it was time to deepen the friendship. Quality over quantity. Friendship creation is a constant process when you live a wanderlust life.
My perfect day ended with a gorgeous sunset and the end of a book. I was totally alone, but I was not lonely. I would have liked to have someone to share that sunset with me, but a part of me is glad that I was able to experience that beauty and for it to be totally mine.