After the epic poo-eating experience, I encountered another amazing chocolate related event here in Shanghai – the Chocolate Wonderland exhibition. I had read a review about it on TimeOut Shanghai, and had to go witness this for myself. The exhibition is held at an exhibition center near Shanghai Indoor Stadium, and can be best described as a hodgepodge of children's museum + amusement park + candy fair.
So I took a chocolate-obsessed friend to check this out on a Friday evening. It was EMPTY. The ticket wasn't cheap for Shanghai standards – 100RMB ($15) may seem like nothing, but considering the best museums costs 30RMB at most, this is a bit over the top. We immediately walked into this fairy-tale land that is probably a lot more amusing if we were 5, and not 25 (or thereabouts). At the entrance, there were BIG books, I think they were depicting the fact that we are walking into a fairy-tale, although it was unclear. Then we see donuts and cakes personified, then giant tea-cup filled with chocolate sauce and sugar cubes.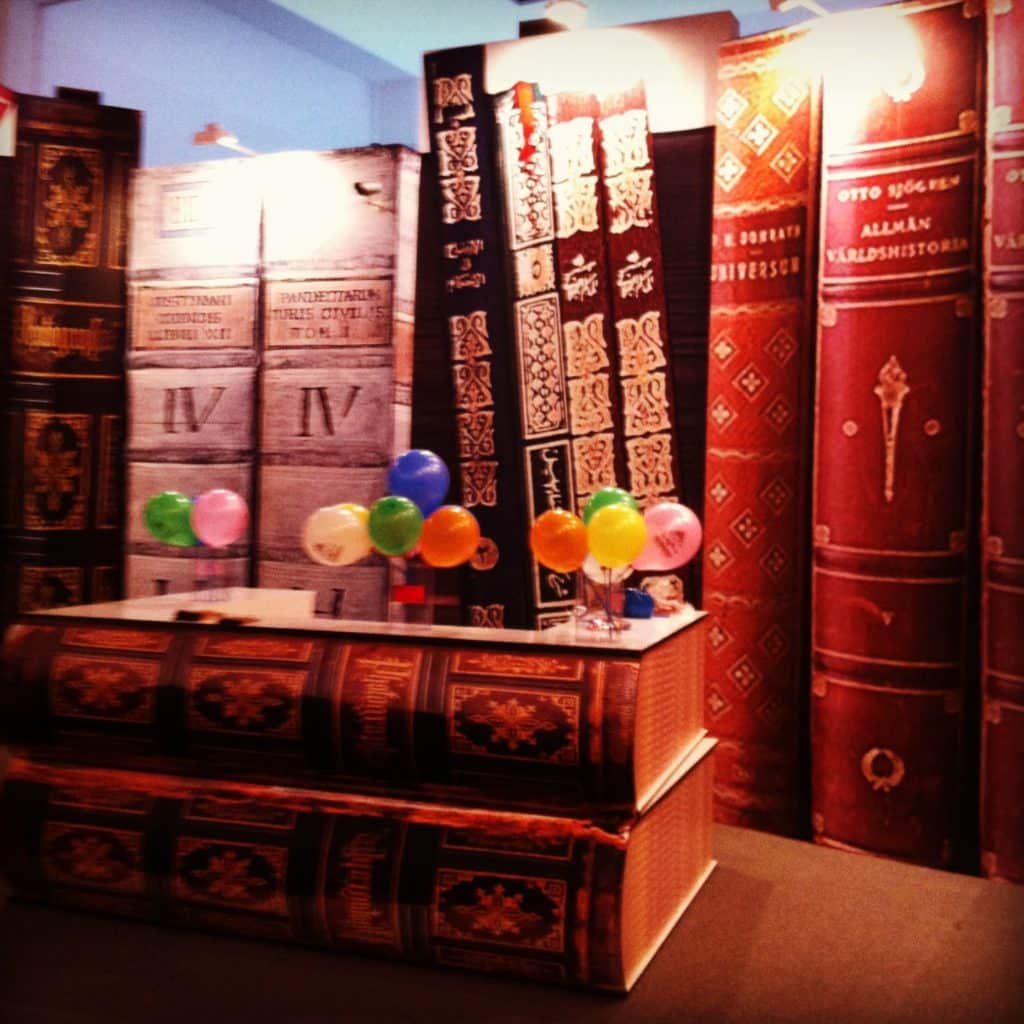 We walked through various sections and then hit the educational part – history of chocolate. At one point, we learned that cocoa beans were used as currency to trade goods. Then, there were giant scales in which you can get on and see how many cocoa beans you would have been worth back in the Mayan days – I was worth 268 beans. To put it in context – supposedly one could've purchased a slave for 600-1000 cocoa beans…
The educational part was good and well, but I would feel bad for any English-speaking-only children attending the exhibition, because, well, there were some rather perplexing translations. Of all the native English speakers living in Shanghai, I am always surprised that this still happens…
At some point, there were giant chocolate sculptures, and then a section on chocolate fashion… I never quite grasped the logic in the exhibition layout. Every 50-100 feet or so, you have an opportunity to pose for pics either in a castle, in front of a GIANT heart that says LOVE (I guess that was targeted for the VDay crowd), etc.
There was a pretty cool part where you can send postcards for free within China – love from Chocolate Wonderland! Given that it is a chocolate exhibition, there were surprisingly little FREE chocolate to consume. You could, however, purchase chocolate to your heart's content at the end of the exhibition in the gift area.
In the end, I did derive 100RMB worth of utility, though not too much from anything chocolate related, but rather, the pure insight into the urban Chinese culture – everything needs to be BIG and showy, have lots of photo-op backdrops, must be educational for the kiddos, and of course, opportunity to spend money. Again, pure epicness.