From geological marvels of the American Southwest, we headed west to San Francisco for a change of scenery, but continued the road trip theme in California. During my time at the fruit company, I had a few extended visits to the Bay Area and wanted to share this beautiful region with my family.
Upon landing at SFO airport, we picked up a rental car and headed to our AirBnB in San Jose. Accommodation outside of San Francisco is a lot cheaper and having a rental car gave us the flexibility to visit various destinations in the region.
True to Silicon Valley form, our AirBnB is outfitted with Alexa and other high-tech devices. Unfortunately, Alexa isn't quite familiar with immigrant English, and my mother had a hilarious time trying to turn on the bedroom light. A few times, she forgot and yelled, "Hey Siri!".
Asian Cuisine in Cupertino
After 10 days of American food during our Arizona and Utah road trip, my Taiwanese parents were very happy to have access to quality Asian food again. One of my aunts happens to live in the area, so we spent a lot of time in establishments that made us feel more like in Asia than in California.
One such establishment is Ranch 99, a network of Asian supermarket so well-stocked that my mom insisted on hauling groceries back to St. Louis at the end of our journey! We spent some quality time with my aunt and cousins, and true to form, they revolved around food. One evening, we had hotpot at Little Sheep, followed by Meet Fresh, a Taiwanese dessert chain, and picked up some Asian baked goods from 85c Bakery.
In many ways, being in California grants you access to Asian food from all corners of Asia. Some Vietnamese that I meet even argue that Cali is where some of the best Vietnamese restaurants are located!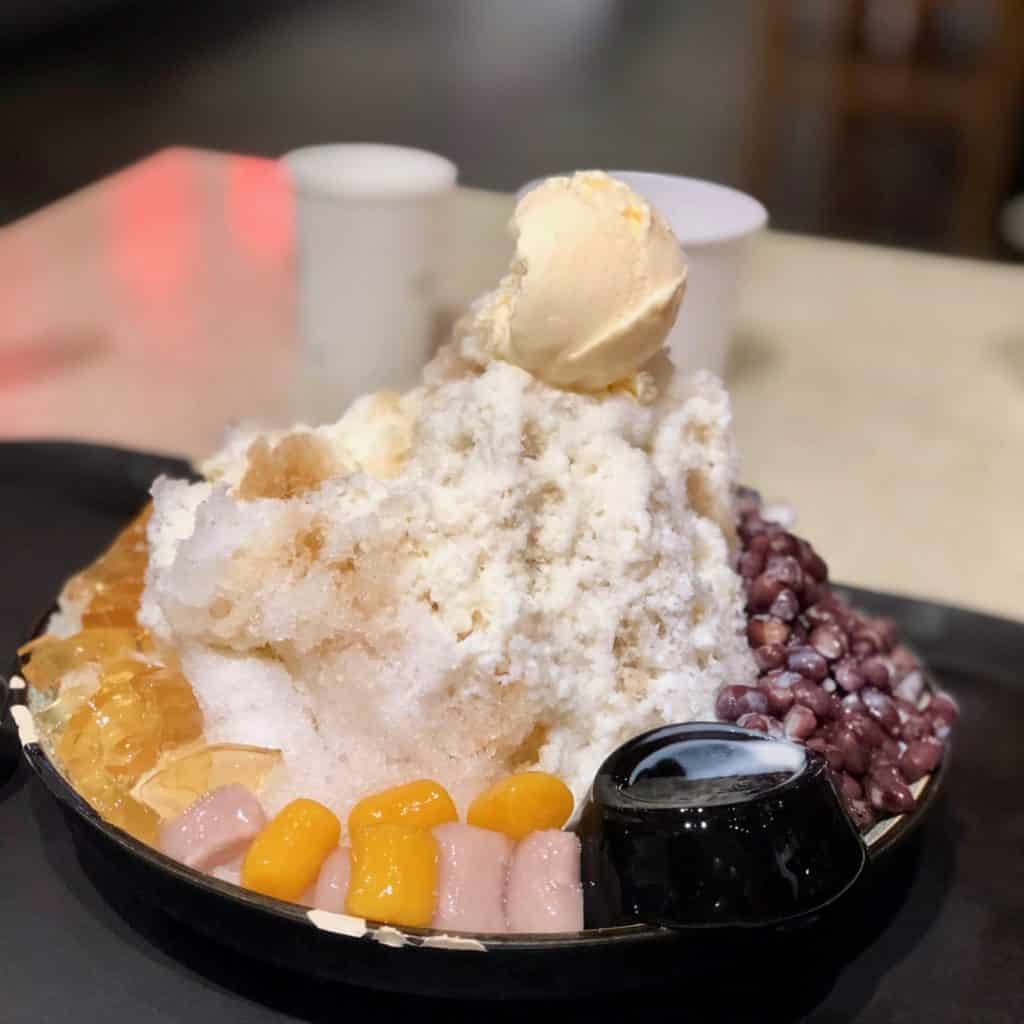 Day Trip to Carmel and Monterey
Before exploring San Francisco, we first headed south, following Highway 1 to the starting point of the 17-mile drive, a private scenic route around Pebble Beach that costs $10.50 per vehicle. We stopped at various stops along the route. Since it was during the week, there weren't many people around. I recommend packing a picnic lunch and enjoy it at one of the stops.
We didn't plan that well ahead, and instead, headed to downtown Monterey and had lunch at Sea Harvest, a no-frills local fish market with quality seafood at a reasonable price. Before heading back to San Jose, we stopped in Carmel-by-the-Sea for a stroll and an afternoon tea and pastry at Carmel Bakery. The town is targeted for retirees like my parents, so despite being a weekday, the entire area leading into Carmel Beach was packed!
If you have time, I would recommend spending a night in Carmel or Monterey to avoid day trip crowds like us and really enjoy the tranquility of the surroundings.
One Day in San Francisco
For any first-timers to San Francisco, the Golden Gate Bridge is an obvious must. Fortunately, the parks on both sides of the bridge are massive and visitors can get a great view of the bridge without feeling cramped. I'm always surprised by the wind when standing on the bridge. Powerful indeed.
Post bridge, we headed to Chinatown; again, Asian parents. San Francisco has one of the largest and oldest Chinatowns in the U.S., and in many ways, it's a step back in time. The traditional markets that we find in San Francisco or other diaspora Chinatowns are actually rapidly disappearing in many parts of China. So much of the traditional culture has equally been lost. Thankful for diaspora Chinese communities for holding onto them all.
Xav got a haircut at a barber for $15 with tips included. Still five times more than his Shanghai alleyway barber, but not bad for California. We then stumbled upon a noodle spot that transported us right back to China. Chong Qing Xiao Mien has brought Sichuan noodle with its big portions and all the flavors. I do admit the spice level has been modified to appeal to the non-Sichuanese palate.
Some of my other favorite San Francisco activities from previous visits include exploring the artsy/hipster-clad Mission District, peeking at the topsy-turvy Lombard Street, and taking in the view quietly at Bernal Heights Summit.
One Day in Palo Alto
On my very first trip to California, someone told me about the Stanford Dish Trail, a well-paved hiking trail that houses a massive satellite dish owned by Stanford. Ever since, each time that I'm in the Bay Area, I make a point to visit. The 3.8-mile loop is a great way to work off all the food that I consume during each visit. The view over Palo Alto is lovely, especially at sunset.
Before visiting the trail, we first had dim sum at Yum Cha Palace and visited the Menlo Park Farmer's Market. My Taiwanese teenager cousin was far more interested to show me where to get good bubble tea (Gong Cha) in downtown Palo Alto than the hike. Fair enough, I was the same at that age!
The downtown area has some fun shops, and the Stanford campus is worth a stroll. If you aren't into Asian dessert, the ice cream sandwich at CREAM is solid.
Visiting Alcatraz
I booked tickets to take my parents for a visit to Alcatraz Island. I had thought the experience would be really touristy, but in the end, I was quite impressed. The audio tour is one of the best I've had that really kept me engaged and on my toes. I was equally impressed by the various language options offered, including Mandarin. The prison has a fascinating history and seeing the sights in person while hearing the stories was a rather spooky but unique experience.
We had lunch at the Ferry Building after the Alcatraz tour; a nice place to pick up some food-related gifts, or simply get lunch and have a nice coffee in one of the several specialty coffee shops inside.
Exploring Mystical Muir Woods
After Alcatraz, I leveraged the remaining afternoon hours and took us up north to Muir Woods. I've heard about the magical trees in this park and was eager to witness them. Since parking spaces are limited in the park, you need to reserve the parking or shuttle space ahead. The parking fee is $8 per vehicle.
Upon entering the reserve, one can really sense that trees are living beings. These thousand-year-old trees are truly massive, and walking amongst them gave me the same feeling when entering a place of worship, whether a church, temple, or mosque. In the presence of such impressive nature, even my parents were giddy like children.
We saw a small wedding ceremony taking place. How beautiful. No decorations needed when you have these mystical trees serving as a backdrop. I could easily have spent all day wandering in the woods, but sadly we had to make a move to not be stuck amid prime rush hour traffic.
Final Thoughts
California really does live up to its hype. If you don't care for touristy sights and are a lover of nature, a hiking trail is never too far away. In my previous visits, I always marveled at how quickly you can find yourself in nature without cell phone access.
Unless your travel is focused solely on San Francisco, I highly recommend renting a car and make a road trip out of your visit. We rented one through Chase Sapphire's travel portal with Alamo, and that gave us a lot of flexibility, including stopping at Half Moon Bay on the way to the airport!