This week, Columbia University celebrated its 258th academic year, and I somehow managed to receive a degree from this institution. Congrats, my fellow Class of 2012!
I've been through many graduations, but this one is somehow particularly emotional. Besides the fact this is likely my last graduation, I also realized that I am truly living the American Dream. My parents flew into town for graduation. As I roam around in that powder blue gown, I see the pride in their faces. Pride like never before, probably because this is the first degree that my Tiger Parents didn't require me to get. Every other degree was, "yes, good job, but of course you had to graduate from high school and college."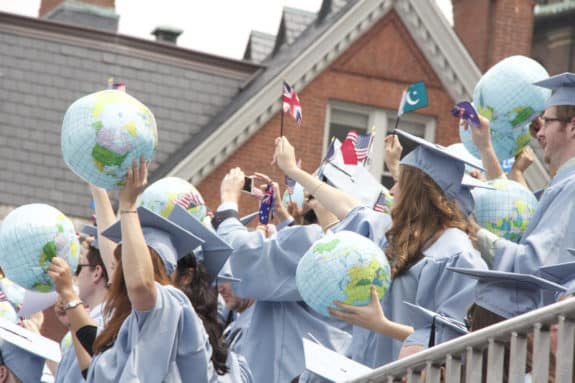 I see pride, because they had sacrificed a great deal as first generation immigrants to get me where I am today. I see pride, because when they were growing up in villages of Taiwan in the 1950s, food security was an issue. Never in their wildest dream would they thought one day, their child would hold an Ivy League degree. The USA has its flaws, but the American Dream is real.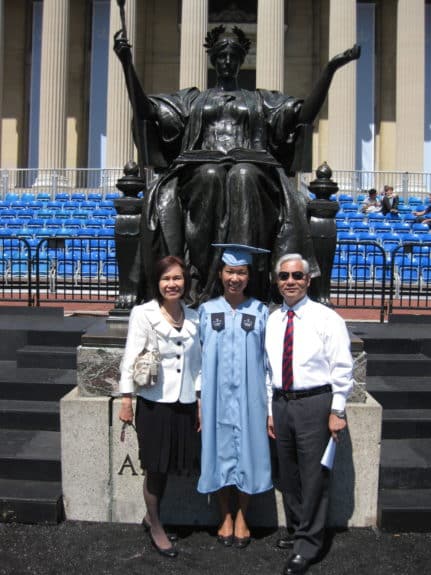 Even though I was only able to spend 9 months at Columbia SIPA, I really fell in love with this place – the people, the professors, the community. Many times, I wish I had spent two years at this institutions, so my bond with the amazing people whom I just got to know, would be deeper. But no regrets, because things happen for a reason. Had I not spent the first year at the LSE, I would probably be my cynical self and complain about e-v-e-r-y-thing.
My time at SIPA may be over, but I feel that my journey with SIPA friends is merely the beginning. Ask anyone at SIPA, and they will tell you that SIPA's greatest asset is the students. The academic is not the most rigorous and the career service is definitely sub par, but with over 1,000 students coming from over 100 countries, this is one powerful bunch of people.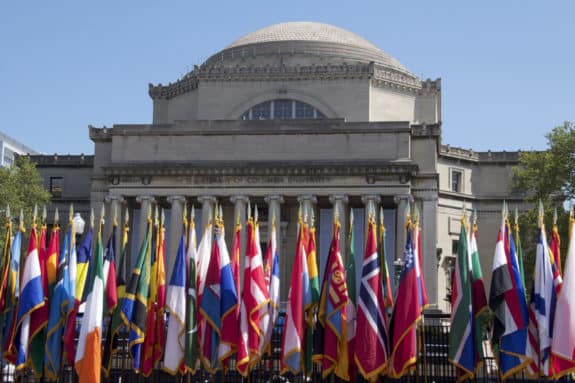 For years, the question, "where are you from?" often made me felt like an outsider, and gave me a bit of identity crisis, having grown up in Taiwan and all. At SIPA, this is the norm. Most people when faced with this question, will answer with, "well, I grew up in Country X, then moved to Country Y, but then spent a bunch of time in Country Z…"
It's been a wonderful and intense 9 months at SIPA. I've learned a great deal in finding my passion, in understanding the world through the lens of others, in keeping faith, and most importantly, I learned about love and people. The last time I felt this sad to leave something was the Peace Corps, and you know how I love the Peace Corps. SIPA, you hold a deeper place in my heart than I thought!
Theme Songs of Commencement 2012: Frank Sinatra's New York, New York and Jay Z's Empire State of Mind