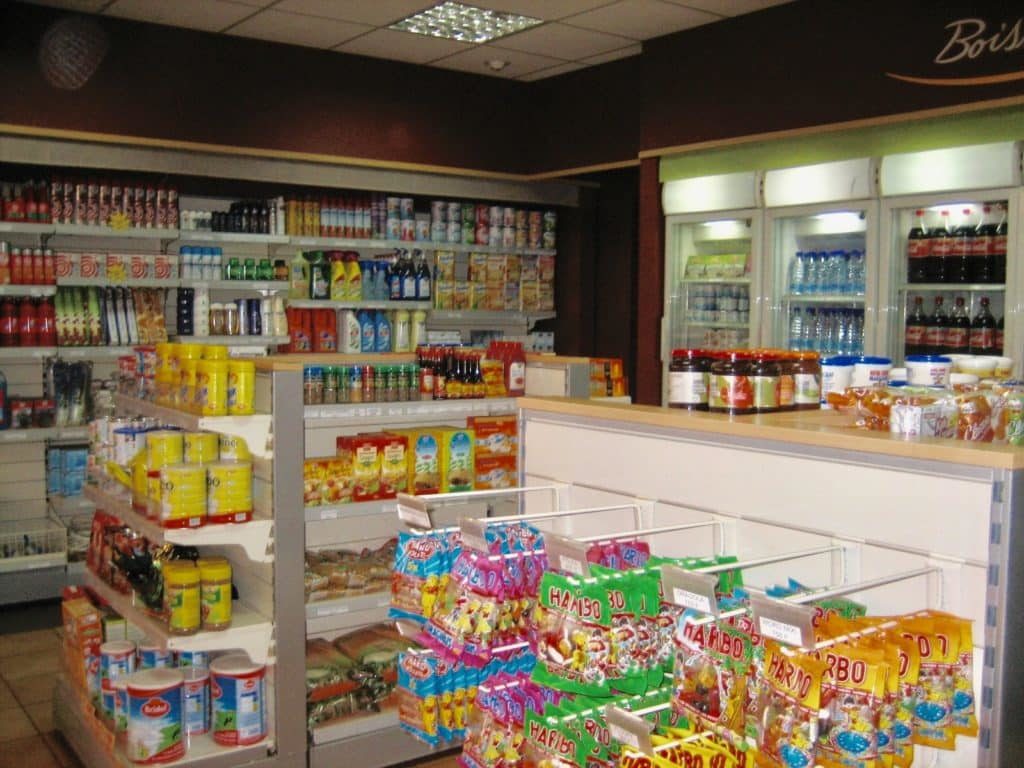 To you, the above picture is just a normal gas station that you stop in all day long to pick up a soda, a cup of coffee, some snacks. For me, I almost fainted when I walked into this fancy gas station in the town of Mbouda.
Mbouda is a town 30 minutes car ride from Bafoussam – the provincial capital here in the West region. I have never seen a gas station like that in Bafoussam, or even in major cities like Douala or Yaoundé. But of course, I am not usually on a hunt for fancy gas stations.
Anyway, yes Mbouda is a happening place, but nothing like a major city, not even close. By happening, I mean there is a market, a bakery, gas stations, bars, etc. Not New York City. You can imagine my surprise when I walked in. Okay, maybe you can't imagine. Let's just say I was completely caught off guard with this fancy set-up and was freaking out for at least 10 minutes, and then spent the next 15 just wandering around in this well-lit, organized place that has actually cold drinks in the fridges and also air conditioning?!?
The workers were really amused by my reaction. I kept saying, "c'est comme chez nous!" (it's like where I'm from!)