The rain continues to fall; the rainy season persists. Next week this time, I will officially be a volunteer for the Peace Corps and celebrating the last night with fellow trainees and then off to my village. Time has flown by quickly, and despite annoyances relating to training, I've enjoyed getting to know many wonderful people. I am especially proud of the SED group and today was a living proof of how wonderful we are together.
The SED program officially ended their training yesterday when we turned in our company reports to the entrepreneurs yesterday. With the day off, we decided to throw a party with the savings accumulated in our mock-VSLA (Village Savings & Loans Association). The day began with triple Bs (Beans, Beignet, Beer), follow by a delicious feast entailing spaghetti & meatballs, garlic bread, guacamole, tomato & basil salad and vegetable tray with ranch dip. This may not seem like such a big deal, but for us, who have been eating mushy Cameroonian food drenched in palm oil, the feast was heaven on earth.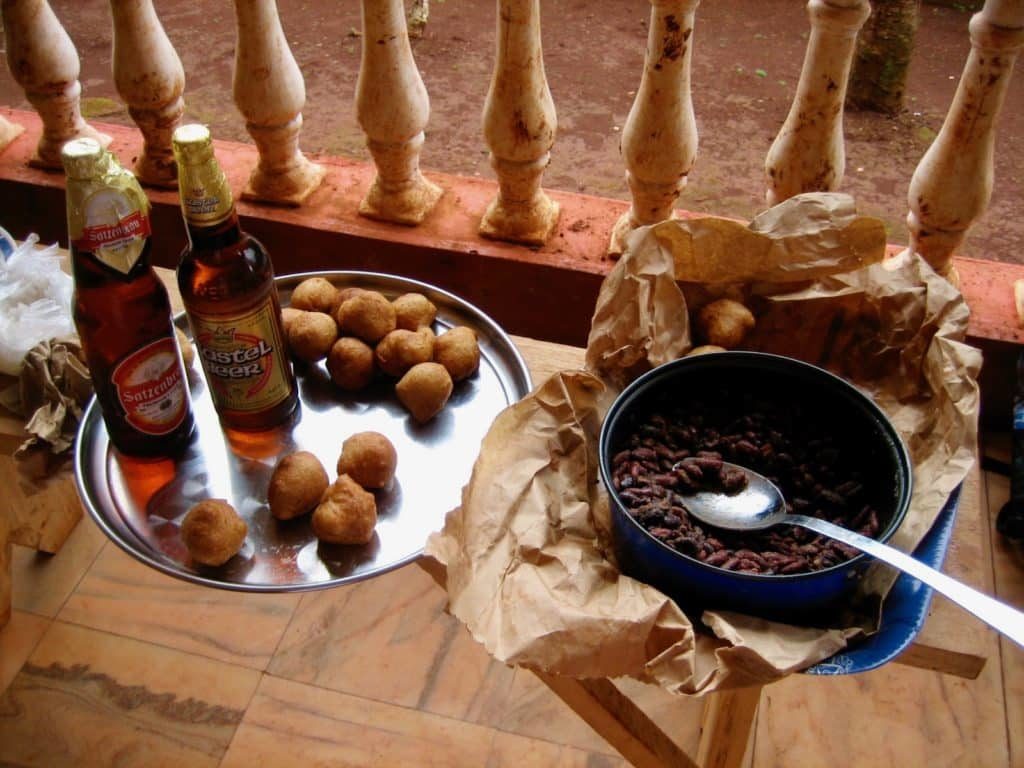 What was more impressive was how smoothly the entire operation took place. We've had many fêtes before this, but none ran as flawlessly as today. We sent two boys on meat duty at the market. The girls cleaned the kitchen early in the morning and created workstations. Laura was on garlic duty, dicing up garlic and other things for everyone. Michelle took charge of the ranch dip and tomato basil salad. Siobhan was the head chef, in charging of the spaghetti. Joe called his Italian grandmother yesterday to make sure we have the proper steps for making sauce from scratch.  
I was in charge of guacamole and meatballs. I am proud to say that I made 4kg worth of meatballs today and some killer guac. Laura's exact words were, "Wendy, would you come to my post and make guac for me?" People were asking me for my "secret ingredient". I never thought the day would happen where people would ask me for cooking tips!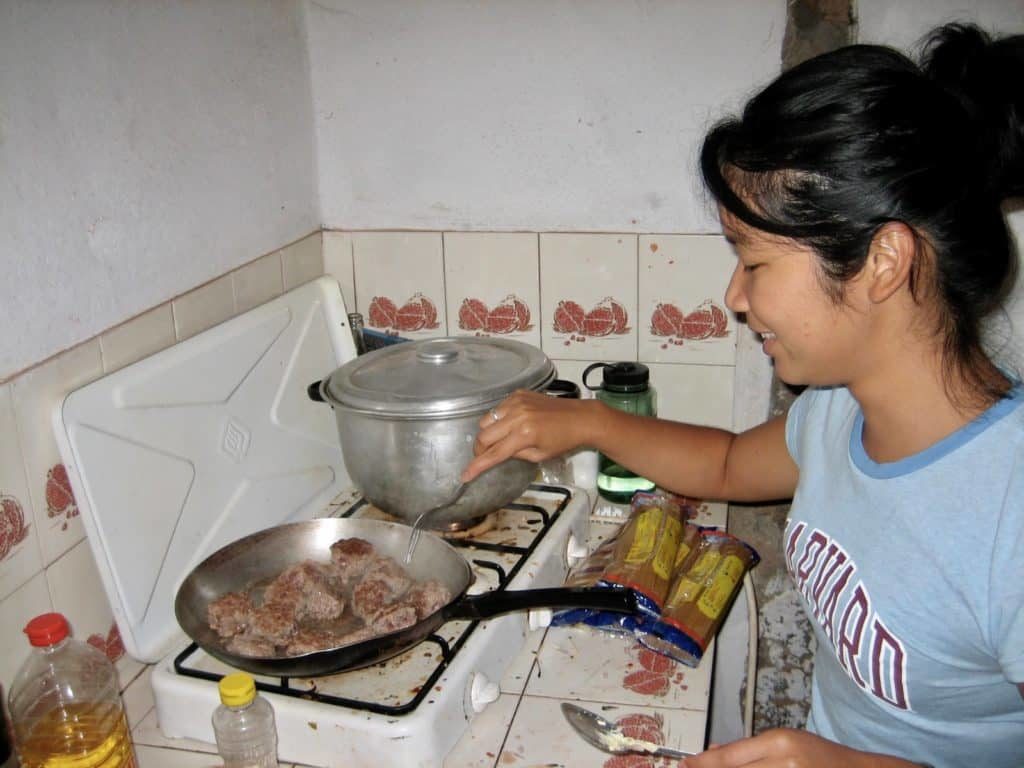 We set the table out on the balcony and had a lovely meal together. I felt a real sense of family with these 14 other people. We've seen each other more or less every single day for the past 10 weeks. Yet, we aren't sick of one another yet. At any given social gathering, there are almost always at least 10 out of 15 of us present. It's rather impressive how well we all get along. In a week, gatherings such as today will be so difficult to come by. How I will miss these good times! Hopefully, our solid bonds will get us through the difficult first three months at post, and we will all meet again at IST in December!

In other news, there has been a change in my access to the Internet. Without going to boring details, I no longer have as much free access to the world as before. I think the phone company upgraded its system. Anyhow, it's amazing how disconnected I suddenly feel. It's another living proof that how we react to things in life depend largely on our expectation. Daily life can be extremely frustrating here due to our expectations. You get used to having fairly regular electricity, but then it goes out during your favorite Olympic sporting event.
Worse yet, you get used to living in your community and not expecting much safety issues, and then someone breaks into your house while you are away for a few days and clean your house, taking everything including the mattress (this happened recently to a volunteer). It's perhaps best to always expect the worst, but that's a difficult mindset to have when things aren't always so bad. It's a difficult balance to strike and can cause a lot of frustration in everyday life. Among us, we have a popular phrase for this, "just when you thought things aren't that bad, you are reminded that this is Africa."