This is what moving to Cameroon for two years looks like: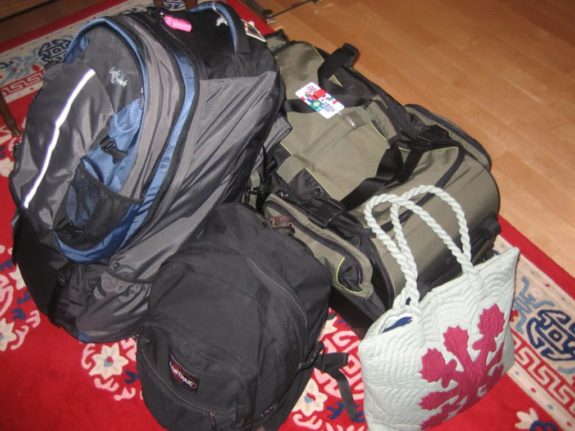 My bags are packed. I am ready to go. The above luggages weigh less than 100 lbs. Those are both the check-in bags and carry-ons. I still was on the over-packing side, brining more books than necessary. This afternoon, I was all kinds of nervous while tying up many lose ends. But now that everything is completed, I am surprisingly calm. But I was still calmer moving across the globe 10 years ago at 11 than I am now at 21. Either way, this is going to be GOOD. 🙂
There are many dear friends that I did not get to say a proper goodbye or have a needed phone date. But those dear ones are dear for a reason. They'll be there for me without the last goodbyes, or so I hope.
Now, let's begin round II.