Yet another Thanksgiving away from home, but fortunately, it seems that no matter where I am, I am always in good company for this holiday. Last year, I celebrated with my Peace Corps family. If you didn't know this about the Peace Corps, volunteers in the field can cook up some serious holiday meals. In fact, my thanksgiving dinner last year was 100 times more traditional than what I had this year. Even though no turkey was involved, I spent Thanksgiving this year with my flatmates that has became my small family here at the LSE. We went to… Wagamama, a Japanese cantine style restaurant, for dinner. Okay, I realize that is possibly the furthest meal I could get from a traditional Thanksgiving. But the holiday isn't all about the food, it's also about just being with people and sharing the holiday spirit.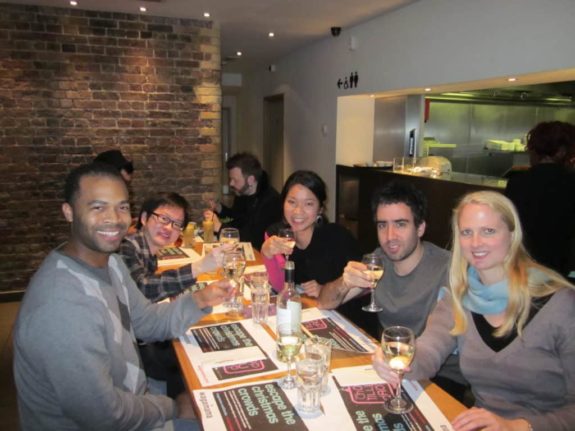 In the spirit of Turkey Day, I ordered the "Apple and Yam Crumble" as my dessert – the yam, I thought, would be festive. While I do love healthy food, I prefer my desert to be gluttonous, thus, a piece of chocolate cake definitely would have been more delicious.
Fellow American diaspora, how do you spend your Thanksgiving abroad?