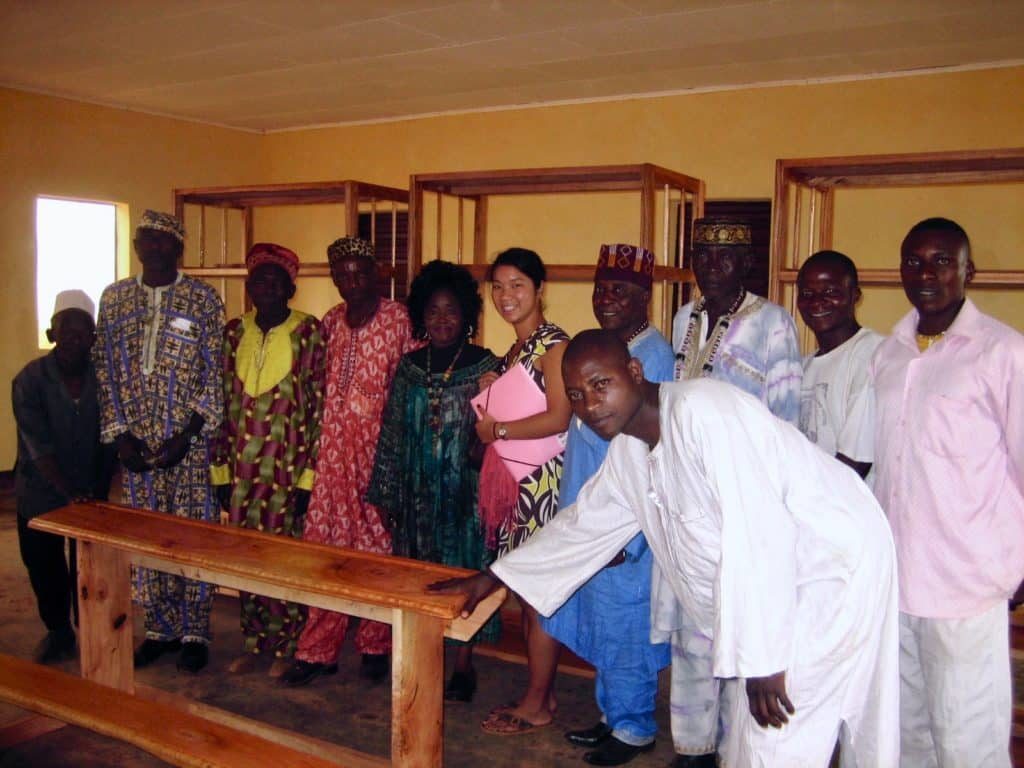 In an attempt to remind myself why I started the psychotic library project, I decided to write about my visit to Fondonera from a few weeks ago.
Bernadette is the queen mother of the Fondonera clan. She found out about my project online and wrote to the Peace Corps. Her email was forwarded to me and we had been in contact since. She's a teacher and incredibly committed to the promotion of literacy and her community. She contacts me regularly to see the progress of the project. I was so touched by her enthusiasm and commitment, I decided to include her village in my project, even though there is no volunteer posted there. The village is still within the West region and thus manageable.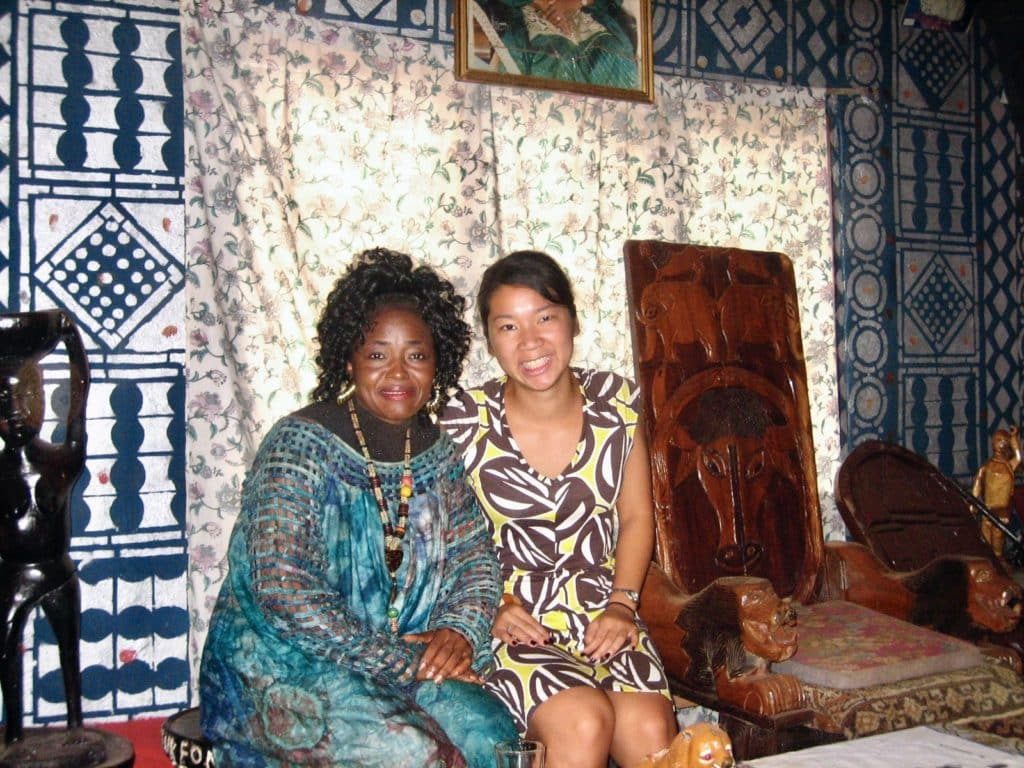 After months of communication, I finally had a chance to go visit her community. I was overwhelmed and touched by the generosity of people and how welcoming they were of me and Laura. We were invited to Bernadette's house for lunch, and then they gave us a tour of the community space they had prepared for the library. Later, her brother gave us a tour of the village. It was a Saturday, and a big funeral celebration was taking place. So we were invited to a few more gathers and had a few more meals.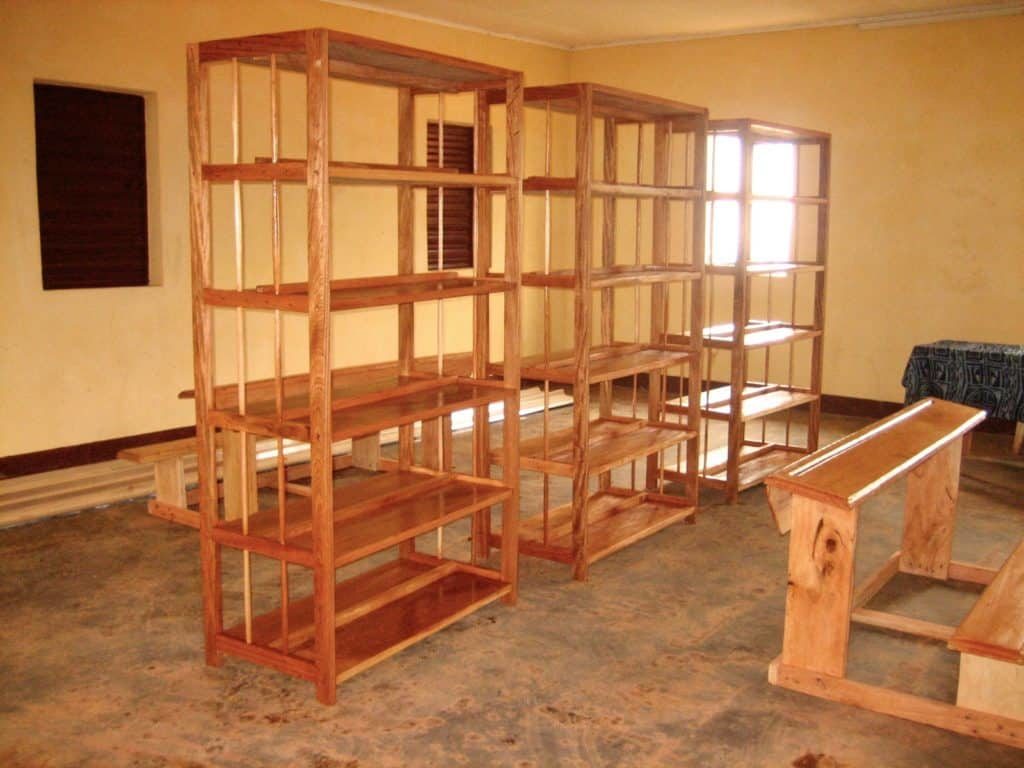 The village is situated in a mountain, and there is no paved road to get to the village. With the funeral celebration, there were people everywhere and music playing from all corners up and down the mountain. For a moment, I felt like a character in Tarzan and that at any moment some strong Cameroonian man will start swinging between trees!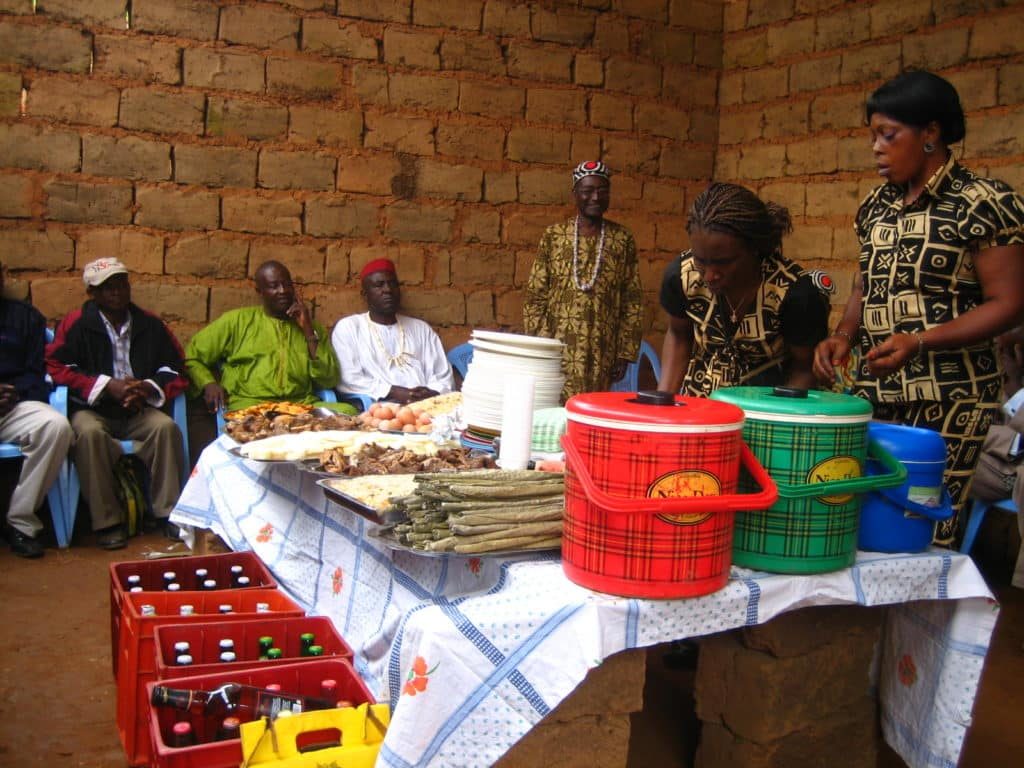 The hospitality was overwhelming. Laura and I were in a hurry to get back before dark, so we were getting rather impatient after the 3rd round of meet and eat. If I had more time, then I would have enjoyed the village more. The queen mother's brother said, "next time, you come here and we make a two-day program for you to discover Fondonera."
The culture of remote villages like this, and the loving people are why I started this psychotic library project. Someone has to deal with the bureaucracy and administration to bring books to remote places as such. Somebody's gotta do it, and it might as well be me.